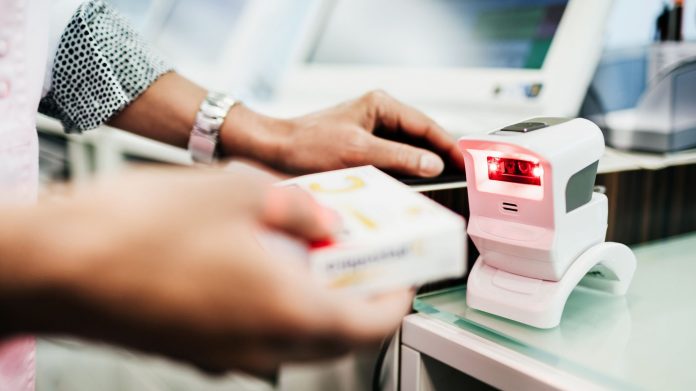 Miaoshou officially announced the completion of 3 billion yuan of E round of financing. This round is another round of financing six months after the completion of the D round of financing in June 2020. It is jointly led by Sequoia Capital China Fund and Tencent. CITIC Securities, CICC Capital, OrbiMed, Qiming Venture Capital, Kunling Capital, Gopher Assets, E Fund, etc. participated in the investment, and Index Capital served as the exclusive financial advisor. Investors in this round include multiple types of top institutions, including primary and secondary markets, TMT and the medical industry, industrial capital and financial capital, forming a cross-perspective capital consensus.
After this round of financing, Miaoshou will continue to dig deep into its service capabilities and use the funds to enhance the company's competitive advantages in the fields of Internet medical care, medication management, and health insurance, and further consolidate the company's "doctor-patient-medicine-insurance" ecological service advantage.
Rapid development and establishment of medical treatment-medication-payment service scenarios
Miaoshou was founded in 2015 and is headquartered in Beijing. After nearly 6 years of rapid development, Miaoshou has established four major business segments including Miaoshou Doctor, Yuanxin Medical Technology, Yuanxin Pharmacy, and Yuanxin Huibao, becoming a leading domestic provider of medical treatment, medication, and payment integration. Sexual service platform. Miaoshou established an innovative diagnosis and treatment path through in-depth understanding of the industry, and divided the path into three scenarios of "medical treatment, medication and payment". In terms of medical treatment scenarios, Miaoshou Doctor and Miaoshou Medical Bank have more than 1.3 million registered doctors, with an average daily visit volume of 7 million. Yuanxin Medical Technology has completed the construction and operation of Internet hospitals in more than 200 physical hospitals across the country. In terms of medication scenarios, Yuanxin Pharmacy relies on More than 200 hospitals and DTP self-operated pharmacies have achieved strategic coverage of more than 80 key cities and more than 370 tertiary hospitals across the country, providing patients with drug delivery and pharmacy services; in terms of payment scenarios, Yuanxin Huibao uses data on patient treatment and medication The analysis, with insurance companies launching more accurate and higher-quality insurance protection, provides patients with accurate medical and pharmaceutical services while actually solving payment problems for patients. At present, more than 30 million people are covered by insurance.
He Tao, the founder and CEO of Miaoshou, said: In recent years, the continuous introduction of my country's medical and pharmaceutical policies, as well as the structural changes in patients' diagnosis and treatment, medication, and payment paths, will unlock trillions of incremental market space. In the past 6 years of development, Miaoshou has received strong support from many partners, as well as unanimous praise from the government, capital and industry. The company deeply realizes that only with more professional services can companies go further in this serious industry. Miaoshou will continue to uphold the user-centered and entrepreneur-oriented original intention, continue to consolidate the "medical-medicine-insurance" service, maintain the company's rapid development, and work with partners to create a new digital infrastructure for medical drug payment, and make future medical care more accurate , Efficient, scientific, collaborative, and safe.
China's medical industry is in a critical window of restructuring
After 10 years, the new medical reform centered on the "three-medicine linkage" has entered the deep water area. In February 2020, the State Council issued the "Opinions on Deepening the Reform of the Medical Security System", which further clarified the need to accelerate the establishment of a multi-level medical security system and promote the reform of payment methods and the reform of the medical service supply side.
Driven by policies, China's medical treatment, medication and payment systems are rapidly optimizing and are moving towards a multi-level medical security system. The markets for out-of-hospital prescriptions, online diagnosis and treatment, and commercial health insurance have also entered rapid growth.
At the same time, the accelerated penetration of digital technology is reshaping a user-centric medical security system. In 2018, the State Council issued the "Opinions on Promoting the Development of "Internet + Medical Health"", clearly expressing the need to encourage the development of "Internet +" medical services, improve "Internet +" drug supply guarantee services, and promote "Internet +" medical insurance settlement services . Since the 2020 epidemic, the digital trend has accelerated greatly.
In the medical treatment scenario, physical hospitals are accelerating the embrace of digital technology; in the medication scenario, the generation and distribution of electronic prescriptions are promoted; in the payment scenario, all parts of the country are actively exploring a multi-level payment and security system that links with medical insurance. The bottleneck of the digital link is gradually being removed, and the digital closed loop is expected to be completed in the next few years.
Build a new infrastructure for medical drug payment with digitalization as the core
Since its establishment, Miaoshou has always adhered to the strategic origin of localized doctor-patient connection, and has formed business brands such as Miaoshou Doctor, Yuanxin Pharmacy, Yuanxin Huibao, Yuanxin Medical Technology, and Miaoshou Medical Library. The all-round comprehensive scenario integrated with medical insurance expands the boundaries of traditional medical services, medical circulation, health insurance, medical informationization and other industries, and creates a patient-centric digitalization with extensive participation by hospitals, doctors, pharmaceutical companies, and insurance companies. Course management system.
In the past few years, Miaoshou has continuously unlocked new dividends in the incremental market of pharmaceutical insurance by virtue of its medical-pharmaceutical-insurance linkage capabilities, formed a solid service advantage, and rapidly grew into a unicorn enterprise in the medical and health industry.
Since 2020, Miaoshou has accelerated the speed of digital construction and operation in the medical insurance business. Through the construction and operation of physical hospitals, Internet hospitals, digital pharmacies, digital insurance policy management and other services, it has formed a combination of online and offline patient pre-diagnosis appointments-Online Ask The digital medical path of diagnosis-post-diagnosis course management, and the digital medication path of electronic prescription generation-prescription circulation-prescription delivery.
Compared with catering, travel, real estate transactions and other fields, the medical industry has a longer chain, more complex collaboration, and stricter supervision. The process of digital transformation and upgrading is still in the middle and early stages, but the supply side transformation of the medical drug payment network and links Continue to deepen, and a localized medical and health integrated service platform will truly take shape. At present, Miaoshou is accelerating the digitalization of medical medicine, and is committed to becoming a leader in medical medicine infrastructure combining online and offline.