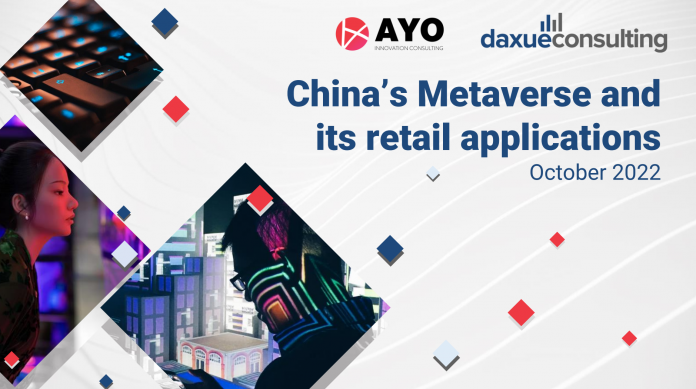 2021 witnessed the boom of the Metaverse in China. Since then, Metaverse has become a buzzword in the country and has formed its unique landscape when compared to foreign countries. The Chinese government shows a positive attitude towards the Metaverse, bringing a surge in financing that exceeded 8.1 billion US dollars between January and March of this year. At the same time, the Metaverse industry is well-regulated to ensure its sound development. Under favorable circumstances, Chinese tech giants are embracing the fad and making significant investments in it to get a piece of the pie. Well-known brands, particularly those in the retail industry, have also taken advantage of the opportunity and are continuously deploying the technologies and broadening the application scenarios. Metaverse shopping and Metaverse events aim to provide consumers with interactive and sensory experiences while new marketing promotion tools including meta-humans and Metaverse collectibles are sweeping live stream platforms and social media and have greatly increased brand exposure and attracted user attention.
This report, in collaboration with Daxue Consulting, will offer in-depth insights into China's Metaverse to help brands navigate the Chinese market by answering the following questions:
How China's Metaverse environment is impacted by the Chinese government's engagement.
What are the Metaverse technologies that brands could deploy to provide a superior user experience?
What are the four key Metaverse trends in the retail industry?
How well-known retail brands are riding on the wave of the Metaverse, with some case studies.
Key stats on the Metaverse in China:
78% of Chinese people, 28% more than the global average, have a favorable opinion of the extended reality.
Metaverse shopping has drawn consumers to spend seven times more time on purchasing, with the ROIs soaring by 450%.
China's virtual idol-driven industry market size will reach 333.4 billion RMB in the next year.
4.56 million digital collections were released in 2021 in China and the market for Metaverse collectibles will be worth 51 billion RMB by 2023.