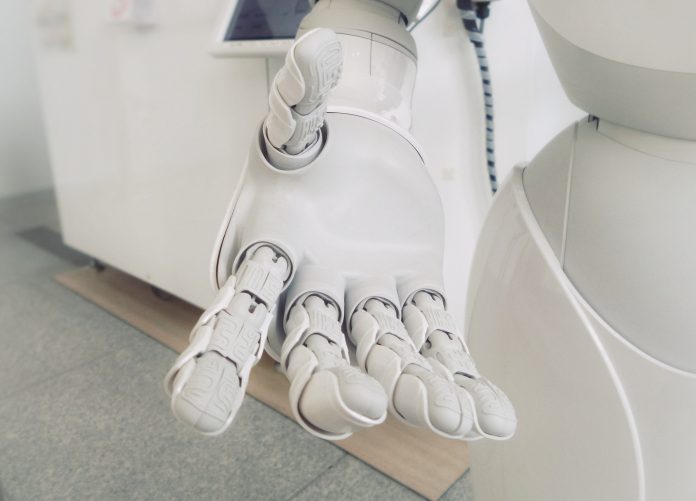 In recent years, with the development of technology and the improvement of medical security, the number of blood test items has been increasing, and blood collection has become an increasingly important and critical link. According to statistics, more than 95% of medical institutions have blood sampling. Improving scientific research and analysis capabilities, and improving the patient's experience of seeking medical treatment, the requirements for blood collection in the laboratory laboratory are constantly increasing. This requires further improvement in blood collection efficiency and automated blood collection management process.
There is a shortage of nurses in China and there is a serious shortage of staff. Guobanfa [2015] No. 14 "Outline of National Medical and Health Service System Planning (2015-2020)" clearly states that the allocation structure of resource elements is unbalanced, the medical care ratio is only 1: 1, and the number of nurses is seriously insufficient. By 2020 The number of registered nurses per 1,000 permanent residents is 3.14, the medical care ratio is 1: 1.25, and the bed-to-care ratio of municipal and above hospitals is not less than 1: 0.6.
For the purpose of improving the quality of samples and ensuring the safety of medical care, Beijing Magicnurse Surgical Robot Co., Ltd. (hereinafter referred to as "Magicnurse") has developed an intelligent puncture blood collection robot, which can realize the standardization, automation, and informationization of blood specimen collection in the laboratory. Nurses conduct three checks and seven pairs of operations to effectively avoid medical inspection errors caused by manual operation errors during and after sample collection.
Years of medical background and successful entrepreneurial experience
The founder of Magicnurse, Liu Zizhong, holds a master's degree in economics from Nankai University and has worked in the Health Bureau for 8 years.
Before founding Magicnurse, he founded Yantai Adcon Biotech Co., Ltd. in 2006 and organized the research and development of the first fully automatic enzyme-linked immunoassay analyzer in China. He won the first prize of Shandong Science and Technology Invention and was certified by the Ministry of Science and Technology as " "National Science and Technology New Products" with annual sales exceeding 100 million yuan. It has been widely adopted by major hospitals such as Union Concord and Temple of Heaven in China and exported to Germany, Turkey and other countries. In 2015, Aidekang was acquired by Beijing Lepu Medical Company.
Before Aidekang was acquired by Lepu, Liu Zizhong turned his attention to the field of surgical robots.
He found that no matter whether it is a hospital or a laboratory, the inspection and analysis process has been fully automated, but the sample collection process is still done manually, which brings many problems. Liu Zizhong told Arterial.com: "There are data showing that 70% -90% of the analysis errors are now caused by mistakes in the sample before analysis."
He believes that the automation of blood collection work and the formation of a closed loop for the automated process of blood test projects is a top priority. So in November 2014, Liu Zizhong and his friends invested in the research and development of blood collection robots and established Beijing Magicnurse Company.
The English name of Magicnurse is MagicNurse, "Blood collection is simple and has a high repetition rate. We feel that it is possible to find a way to replace the manual with a machine. The nurse itself is a hard and high-risk job. Now more than 20% of nurses take blood every year. I was hurt by acupuncture at work, and our claim is that even if this data is only 1%, that is not possible. "Liu Zizhong told the Arterial Network firmly in the interview.
Magicnurse has been established and developed from 2014 to the present. The company currently has a modern clean R & D workshop of nearly 1,000 square meters. The R & D team is led by a doctor of the Chinese Academy of Sciences and gathers a group of experienced professionals in mechanical automation, electronic hardware, software, optical engineering, etc., and Established a close cooperative relationship with Beihang Robot Research Institute and Beijing Youan Hospital.
In the product development stage, Magicnurse has won the 2016 China Science and Technology Entrepreneurship Investment and Financing Training Camp Most Potential Project sponsored by the Ministry of Science and Technology, Beijing Science and Technology Commission 2016 Science and Technology SME Entrepreneurship Fund Support, 2016 MARS Innovation and Entrepreneurship Medical Champion of Grand Health Competition, 2017 Hong Kong University of Science and Technology Million Bonus International Entrepreneurship Competition Beijing Finals third place, medical team first place.
The world's first fully automatic intelligent puncture blood collection robot
In 2014, as a brand-new project, the fully automatic intelligent blood collection robot has a blank market at home and abroad, and there are no enterprises and products to refer to. From the formulation of blood collection process, to the preparation of algorithms, to the design of the design, all technical difficulties need to be overcome by themselves.
It is far from enough to rely on medical knowledge to allow blood collection robots to accurately identify venous blood vessels, locate puncture points, and quantify blood collection. It also needs to combine automation and artificial intelligence technology to truly achieve standardization, automation, and informationization of blood collection. the goal of.
To this end, Magicnurse's scientific research team spent 5 years collecting more than 200,000 blood vessel imaging data, working hard on biometric technology, image navigation control technology, automatic puncture technology and intelligent interactive technology.
The image navigation control technology based on biometric technology can carry out intelligent navigation puncture path planning for different users going to different blood vessels; the multi-degree-of-freedom automatic puncture technology can realize accurate puncture blood collection for blood vessels of different depths; the intelligent interactive technology guarantees users Smooth interaction with blood collection robots.
Magicnurse intelligent puncture blood collection robot has completely independent intellectual property rights and has 8 invention patents and 7 utility model patents. It is currently the only artificial intelligence medical robot in the world that can realize the unmanned, standardized and informatized full blood collection chain, and can replace nurses. Fully automatic unattended collection of venous blood.
After the technical problem is solved, it is more important to solve the problem of safety and effectiveness. As a device that operates on humans, intelligent blood collection robots have higher requirements on these two aspects than ordinary devices. In addition, artificial intelligence needs to collect a large amount of data to learn to improve accuracy, which requires the recruitment of a certain number of volunteers. test.
By recruiting volunteers from the society, as of January this year, the Magicnurse intelligent blood collection robot has conducted more than 3,000 real-life puncture blood collection tests. The accuracy rate of the first needle puncture has reached about 95%, which is nearly 20% higher than the average accuracy rate of the first needle puncture of nurses. %, Reaching the level of skilled nurses.
At present, the Magicnurse intelligent blood collection robot has passed the CFDA type test and the clinical trials of Beijing Jishuitan Hospital and Youan Hospital affiliated to Capital Medical University. In November 2019, it received three types of medical device product registration certificates issued by the State Food and Drug Administration in 2020. Obtained three types of medical device production licenses in January and officially started production and sales.
Create a reputation and expand the market
Liu Zizhong told Artnet.com: "Diagnosis of many diseases depends on the results of blood tests, so blood collection is the most fundamental link in the medical industry. Magicnurse's current priority is to constantly polish and improve our products and our own quality management system, to gain popularity and expand the market . Frankly speaking, there will be some problems after a brand-new product is created, but we ca n't give up because of problems. The meaning of our existence is to solve these problems. "
Magicnurse believes that the future of the medical industry and artificial intelligence market space is very large, whether in the field of diagnosis or treatment, artificial intelligence equipment can play a considerable role in improving the level of primary medical care and ensuring the safety of medical personnel. Through their efforts, Magicnurse hopes to increase the supply of nurses by 5% (a total of about 150,000 units) in ten years, and try to expand overseas markets and grow into a leader in the field of blood collection robots.