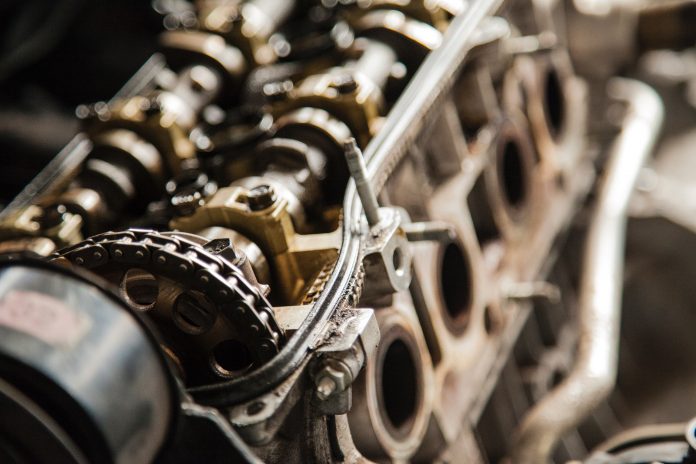 Following the completion of tens of millions of A1 rounds of financing in October 2019, LIDARONGYI, a medical technology service company focused on data integration and data services in the fields of cardiology and obstetrics and gynecology, has recently made new moves.
LIDARONGYI has completed the A2 round of tens of millions of yuan led by SIG (Haina Asia Venture Capital) and followed by Daya Venture Capital in May 2020. This round of financing will be used to accelerate the deep deployment of its products in the domestic market.
LIDARONGYI, founded in July 2015, has developed intelligent services such as clinical diagnosis and follow-up recording system, medical data analysis service system, and patient management community based on in-depth research on different clinical application demands. A relatively complete integrated solution of clinical intelligence.
It is understood that the intelligent medical services currently provided by LIDARONGYI are relatively mature in improving the efficiency and quality of the single-department industry. Beginning in 2019, it has embarked on a market-oriented layout in head hospitals in many domestic provinces. In 2020, LIDARONGYI will fully accelerate its business layout in domestic first- and second-tier cities.
Cut in from the clinical path, open up and downstream of each link of single disease and single department
Before starting a business, LIDARONGYICEO Xu Junjie has been focusing on the field of cardiovascular interventional therapy and information construction, and is well aware of the pain points of cardiology. After completing the undergraduate and master's studies in biomechanics at a prestigious foreign university, Xu Junjie went to Peking University Medical Department and Peking Union Medical College Hospital to study clinical medicine and internal medicine (cardiovascular). During this period, he also crossed the boundaries of neurology, rehabilitation medicine, finance, etc. In many fields, it has become a comprehensive professional talent.
"The first problem to be solved in the intelligentization of medical treatment is to free medical staff from complicated work, and can devote more time and energy to patient care, department construction, clinical research and other work." Xu Junjie accepted Said during the interview.
According to the "White Paper on the Practice of Chinese Physicians" issued by the Chinese Medical Doctors Association in 2018, doctors in second- and third-level hospitals work an average of more than 50 hours per week, of which the maximum length of work per week in clinical surgery departments is 53.30 hours.
In addition to the fact that doctors 'overtime work is related to the annual increase in the number of medical treatments by medical institutions, a large part of the reason is the uneven distribution of daily working hours. According to the statistics of Dingyuan, in the specialty department, doctors spend more than 40% of their time on non-clinical matters, including advanced learning, administrative management, and forum meetings.
To this end, in the past five years, LIDARONGYI has been exploring how to improve the complex working conditions of medical staff, committed to the in-depth service of single disease and single department from the clinical path of screening, outpatient diagnosis and treatment, surgery to follow-up, etc. Use intelligent medical care and data services to connect the upstream and downstream of each link of a single disease and a single department, thus completing the realization from data integration to data application.
LIDARONGYI has nearly 100 core teams and more than 40 domestic top medical expert consultant teams. It strives to embed the most professional medical theory and rich clinical experience in each link of data integration and ecological integration, presenting doctors with natural, familiar, and fit Smart service for daily clinical usage habits. Its current business covers multiple sections such as intelligent systems, data services, postoperative follow-up management, and industrial ecological services.
Deepen the layout of the intelligent medical service market
"Standardized, structured, and specialized data can fundamentally reduce the tediousness and complexity of medical staff in finding, sorting, and collecting data, and at the same time, they can derive more group relationships from the accumulated data group, and then Adapt to more application requirements that are still unknown. "In Xu Junjie's view, if the medical industry wants to enter real intelligence, it must first do the underlying data work, including clean data, complete data and particles In addition to the technical support, the latter two depend on the effective recognition of clinical staff in actual operation, because the essence of intelligent services is to solve the core needs of medicine and medical treatment.
In terms of the underlying data specifications for the development of smart healthcare, LIDARONGYI has dedicated a lot of manpower and technical support to design multiple single disease smart medical knowledge maps, including tens of thousands of standardized structural data dimensions, and realize data particles under the guidance of different application needs. Free reorganization, and then realize the reconstruction of data dimensions.
At the level of single-surgery operations alone, LIDARONGYI creates thousands of structured data dimensions that meet international standards, and sufficiently fine-grained data particles can cover more than 99% of critical data during surgery, of which more than 95% of the data is structured Data, the error rate of data filling can be reduced to less than 1%. After data is entered once, at least 55% of labor cost can be saved in repeated storage, search and sorting.
Medical treatment is a field with extremely high professional requirements. When artificial intelligence, big data and other scientific technologies began to assist medical services and entered the smart era, the early purpose was to optimize work efficiency and improve the level and environment of medical services, but the most fundamental goal should be the medical services themselves.
"The development of smart medical care must be supported by smart technology, and always ensure the professionalism of services at the medical and medical levels, so as to truly meet the application needs of medical staff in actual work." Xu Junjie introduced, such as in the construction of single disease When the dictionary is unique to a single department, LIDARONGYI requires that it must be more professionally standardized and extended in order to break the diverse needs of medical clinics such as "data silos", ensuring data quality, data multi-application, and data reuse.
SIG investor Yan Qinglong also said that whether it is Internet medical or intelligent medical, its development is different in different departments, the key is whether the products can really match the diverse needs of clinical departments.
>>>>
Haina Asia Ventures (SIG)
SIG is a global leading quantitative trading finance company headquartered in the United States. With unique innovation and rigorous trading concepts and technologies, SIG is a global leader and innovator of high-performance, low-latency trading. For 30 years, SIG has invested in global markets, especially in the pricing and trading of financial derivatives. The company employs more than 1,800 people worldwide. SIG entered China in 2005 and has an independent venture capital team in China to invest in Chinese innovation companies with its own funds.
>>>>
About Taya Ventures
Founded in 1998, Daya Ventures is an early-stage venture capital fund that invests in energy, artificial intelligence, smart machinery, biomedicine, fast-moving products, agricultural technology, green energy technology, online new media and other industrial fields. The scale is about 60 million US dollars.