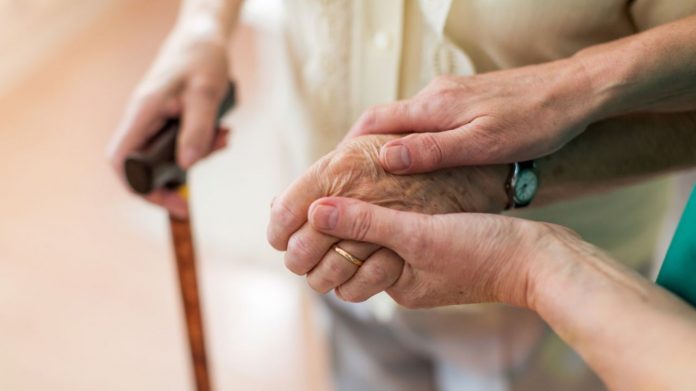 On Aug. 31, the Alzheimer's Disease Branch of the China Association for Geriatric Care (ADC), in conjunction with Alibaba DAMO Academy, launched the nation's first AI screening mini-program for Alzheimer's disease, which has been medically validated and can be done on cell phones for self-service screening in about ten minutes. Experts say they hope this will make up for the lack of primary medical resources and promote widespread public interest screening for Alzheimer's disease.
Alzheimer's disease has become a health killer of the elderly in China. A 2020 study in the international medical journal The Lancet showed that as many as 9.83 million people aged 60 and older in China have Alzheimer's disease. Because brain damage is irreversible, Alzheimer's disease is currently difficult to cure, but early detection can slow the process through intervention. Because of the large amount of medical resources required for widespread screening, many areas have limited conditions, especially grassroots and remote areas, and are far from the 80% elderly screening rate advocated by the National Health Care Commission.
On the occasion of World Alzheimer's Disease Month (September), ADC, together with Alibaba DAMO Academy, launched an AI screening applet to lower the screening threshold through technological innovation. The reporter found that by opening Alipay, searching for "ADC Dementia Screening" and simply filling out the information, the screening can be started. The AI can automatically analyze the situation, and then the experts will manually review the results within five working days. If the screening result is high risk, the system will also remind to go to the hospital for further clinical diagnosis.
"This is the first AI screening applet for Alzheimer's disease in China, and we have done thousands of tests in the early stage, which have passed medical verification, with sensitivity and specificity over 80%." ADC Deputy Director and Secretary General, Dr. Sun Yong'an, Chief Physician of Peking University First Hospital, introduced that AI screening combines the classic clinical cognitive screening scale and the latest artificial intelligence technology to quickly and effectively assess the risk of developing Alzheimer's disease. Take the classic clock drawing test as an example, which seems simple but in fact tests the elderly's cognitive ability, especially spatial orientation.
Sun Yongan said that offline screening is time-consuming and requires the elderly to go to the hospital in person or rely on professional assistance, but now cell phone operation is simple and easy. He hopes that this tool can be rolled out in grassroots and remote areas where medical resources are lacking to solve the problem of large-scale screening.
Alibaba DAMO Academy Senior Algorithm Engineer Xu Guohai introduced that Alzheimer's disease AI screening applies the industry's cutting-edge multimodal AI technology, using joint modeling of speech semantics to assess the elderly's voice answers and avoid bias caused by accent. DAMO Academy AI not only learns the results of expert judgment, but also learns the basis and knowledge of expert judgment, forming an interpretable AI that not only knows what is true, but also know what it is, successfully transforming expert knowledge into AI capabilities.
According to the introduction, since 2021, DAMO Academy has been researching AI screening for Alzheimer's disease, jointly with a team from the School of Public Health of Zhejiang University in Hangzhou to conduct offline screening, and the research results were published in the international medical journal Frontiers in Psychiatry and passed the medical professional assessment. This year, DAMO Academy and ADC have jointly developed an AI screening app to change from offline human-assisted screening to online self-screening.