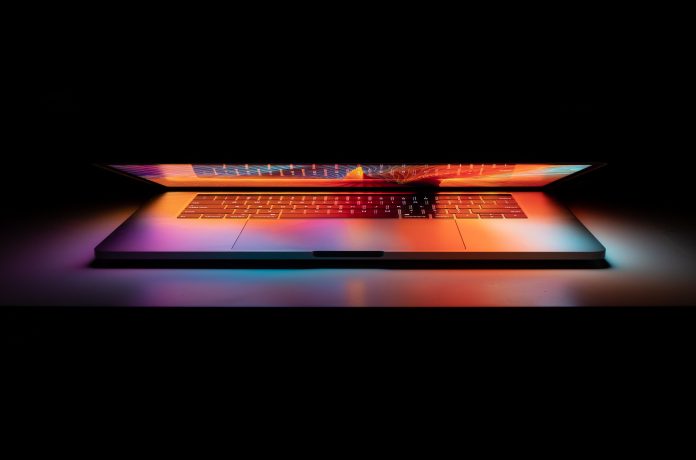 With the vigorous development of a large wave of new technologies such as the Internet, big data, artificial intelligence, and 5G, there are no shortage of tryers in every industry to empower technology to traditional industries.
In the view of Lenomed founder Huang Xiaomin, the "breaking in of the wall" of technology will create more possibilities and a closed-loop ecology for the traditional medical industry.
He used to be a doctor, a medical giant, study abroad, and is proficient in IT technology … Huang Xiaomin has many labels, but "Dare to try" is the most striking label on him.
In 2014, he founded Lenomed (Shanghai) Technology Co., Ltd. in one hand to develop and produce trace drug infusion equipment. In 2014, it was called "the first year of Internet medical treatment". Capital was very concerned about this "new business", but Huang Xiaomin insisted that only the Internet + model based on medical hardware equipment would have the opportunity for sustainable development.
Just a few years after its establishment, Lenomed has made a series of outstanding breakthroughs in the fields of chronic diseases, diabetes, and rare diseases. Its independently developed products such as pituitary hormone pumps, insulin pumps, intelligent drug management systems and chronic disease management platforms are industry-leading.
With strong innovation, Kailian received RMB 50 million in Series B financing in 2018. "We hope to meet the needs of the treatment and management of clinical diseases by combining the concept of the Internet and IT technology, to provide patients with comprehensive data management, and to open up the entire treatment cycle." Huang Xiaomin said.
Entering the 100 Billion Diabetes Market: New Generation Insulin Pump Approved by NMPA
From a physician to product marketing for diabetes in giant companies such as Johnson & Johnson and Medtronic. When Lenomed was founded, Huang Xiaomin set his sights on the most familiar diabetes field with a market size of 100 billion yuan.
Diabetes is a group of metabolic diseases characterized by high blood sugar. Is a critical illness with cardiovascular disease, and has many associations with other metabolic diseases.
Huang Xiaomin introduced that diabetes is a typical "mouth honey belly sword". This "soft knife" can cause damage to various organs of the human body, cause complications such as blindness, kidney failure, amputation, heart disease and stroke, and pose a serious threat to patients with diabetes.
Data show that in 2019, an estimated 116 million adults in China have diabetes-and patients are also at risk of life-threatening complications. Of the estimated 116 million people, more than 65 million people have not yet been diagnosed, and are at high risk.
For diabetic patients, good blood glucose control can delay and prevent complications. Insulin is essential for the control of blood sugar in diabetic patients, and it is also the best way to lower blood sugar.
On December 13, 2019, the new-generation insulin pump independently developed by Lenomed obtained a registration certificate issued by the State Drug Administration. Huang Xiaomin introduced that the new generation of insulin pumps, based on patient application needs, adhering to the safe, simple, stylish and economical design concept, helps diabetes patients to undergo precise insulin infusion therapy, which can effectively control blood sugar.
The new generation of insulin pump adopts humanized design. The LED color screen interface used in the product has a strong user experience; the capacitive touch key is safe and stylish; the operation is simple and intelligent, the large dose infusion can be reached with one key, and the basic rate can be automatically distributed, which can fully realize 24 Hours of protection.
Huang Xiaomin pointed out that the clinical trial of the new generation of insulin pumps was conducted by the General Hospital of the Chinese People's Liberation Army as the first research unit and chaired by the director of the Department of Endocrinology. Director Ma Yiming told the main investigators from five clinical centers in Beijing at the discussion meeting of the clinical project: "This is the first clinical trial of domestic medical equipment in the Endocrinology Department of the PLA General Hospital. The purpose is to express our Support for domestic medical equipment innovation, because in the next 10 years, domestic medical equipment with technical content will definitely develop greatly. "
After two years of clinical verification in various clinical centers, it has been confirmed that the insulin pump developed by Kailian is not different from the imported insulin pump in terms of safety and effectiveness, and can be replaced by imports.
"We believe that through continuous innovation and research and development, diabetes management can become very simple." Huang Xiaomin said.
"High-Speed" Expansion Product Line: Established 5 core products in only 5 years
Advocating the deep integration of technology + products, while introducing the insulin pump, Huang Xiaomin led the team to create a series of high-quality products. Including: InnoPump hormone pump, next-generation insulin pump, Xtratop smart medicine box, InnoPen electric injection pen, and Kailian cloud management platform.
InnoPump hormone pump is a new generation of pituitary hormone pump independently developed by Kailian. This product is an artificial intelligence-controlled micro-input device. Through pulsed subcutaneous injection of GnRH analogs, it simulates the hypothalamic physiological pulse secretion mode, so as to effectively stimulate the pituitary to secrete gonadotropins, and then promote gonad development, secretion of hormones and gametes To help patients gain fertility.
This product can effectively treat hypothalamic-pituitary diseases such as the rare disease Kalman syndrome, and has been approved for marketing by the NMPA in September 2019.
"Kailian pituitary hormone pump is easy to operate, with simple, personalized and intelligent functions. At present, it has reached cooperation with many well-known hospitals, such as Peking Union Medical College Hospital, Chinese People's Liberation Army General Hospital, Shandong Provincial Hospital, Beijing Chaoyang Hospital Etc. Many patients with Kalman syndrome have shown good results after use, and their symptoms have been greatly improved. "Huang Xiaomin said.
One patient in Beijing started hormone pump therapy at the age of 36. In a letter to Huang Xiaomin, he said: "In 2 months, the lips began to show fine fluff, and the throat began to have a slight abnormality (prelude to voice changes). Prostate fluid began to appear. These It 's been twenty years late. What I remember in my mind is the painstaking efforts of medical practitioners and engineers behind that little box (hormone pump, author's note), their technical capabilities, their professional ideals, and that share. Help the patient warm. "
The successful development of the hormone pump can be said to be the combination of Lenomed's feelings for the treatment of rare diseases and technological innovation.
With a dual "halo" of clinical and IT technology, Lenomed led by Huang Xiaomin, the products are not only close to the clinical pain points, but all of them are full of "technology".
The pump infusion system product is a combination of a reservoir and an infusion tube. This product has a comfortable and safe humanized design. There are different tube lengths for patients to choose flexibly. Kink performance, users can be more at ease, the steel needle is implanted vertically, as if painless. This product has passed NMPA approval in December 2019.
Xtratop Smart Medicine Box is a smart medicine box with multifunctional medication management. Connected to the cloud server through Wi-Fi, it has the function of reminding patients to take medicines on time and correctly. At the same time, it can share medication reminders to family members and caregivers through the supporting application software, so that the caring moment is online.
"This is a product based on precise medication management for patients with chronic diseases. Patients with chronic diseases need to take a variety of drugs every day, such as blood sugar, blood pressure, and lipid lowering drugs. The problem of forgetting to take it or taking it wrong. This smart medicine box can be well solved. This product is also very suitable for the elderly. "Huang Xiaomin said.
Based on the above major physical products, Kailian has also developed a cloud management platform.
Kailian Cloud Management Platform is an intelligent platform integrating pituitary hormone pump APP, Xtratop smart medicine box APP, and insulin pump APP. Diversified data management is achieved through the application record connection of hardware devices, helping to achieve integrated connected care for patients, relatives, friends, and medical care, effectively monitoring the daily treatment of chronically ill patients, and providing data references for their treatment plans.
"The Kailian Cloud Management Platform is currently in use, and has not only been well received by many users, but also experts are very interested in cooperating. It is expected that more disease management models will be developed in the future." Huang Xiaomin said.
The five core products provide comprehensive solutions from diagnosis, treatment to care, bringing the gospel to patients with chronic diseases, diabetes and rare diseases.
"In the next stage, we will accelerate the expansion of product lines. For example, based on pituitary hormone pump products, we will develop suitable products for infertile patients." Huang Xiaomin said. He said that in the future, Kailian will continue to develop more micro-drug infusion technologies, and will continue to deepen the field of chronic and rare diseases, bringing more practical and affordable medical products to patients. "We cannot change the disease, but we can change the lives of patients."