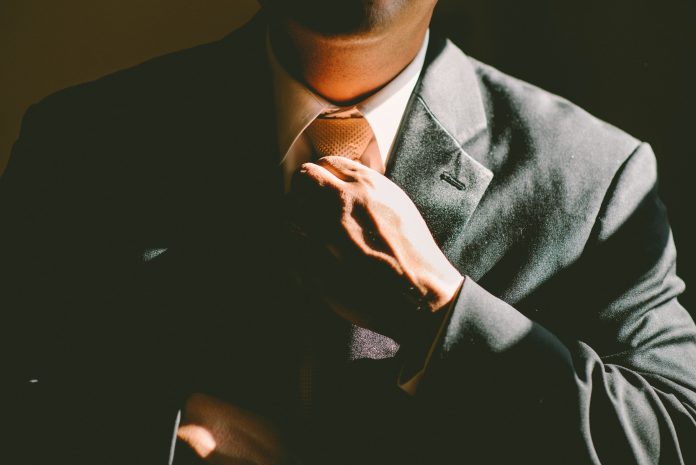 Insgeek completed a USD 25 million Series C financing. This round of financing was led by SIG (Haina Asia Venture Capital Fund) and Huaxing New Economic Fund. Yuan Qi Capital was the exclusive financial advisor to the financing. This company, which is deeply involved in corporate group insurance in the field of insurance technology, has previously received investment from several well-known institutions such as the National SME Development Fund and Lenovo Holdings. So far, Insgeek has received nearly 400 million yuan in investment, and Chinese and American investment institutions have entered.
Insgeek was established in 2014. For more than 5 years, Insgeek has always focused on the field of group health insurance, adopting a unique B2B2C model, and building a new large health industry ecology of "group insurance + medical treatment", which has become a health insurance group race track growth. The fastest business.
In the past three years, Insgeek's core business data has achieved a growth of more than 200%. At present, the company is approaching the breakeven point. According to Rensbin, founder and CEO of Insgeek, this round of financing will be used for technology research and development and recruitment of professional talents. It will continue to deepen the "group insurance + medical" multi-level health service system and accelerate the national urban layout of group insurance. First-tier cities to enhance national coverage of service capabilities.
Because it can alleviate the pressure of medical payment, the domestic health insurance market has maintained rapid growth in recent years, from 158.718 billion yuan in 2014 to 544.813 billion yuan in 2018. In the past five years, health insurance has caused a compound annual growth rate of more than 35%. Eye-catching. In the first three quarters of 2019, the original premium income of the health insurance business reached 567.7 billion yuan, an increase of 30.90% year-on-year, exceeding the total premium income of the whole year last year. According to the growth rate forecast, the market size of health insurance is expected to exceed one trillion in 2020.
Policies have also been frequently issued. Whether it is the "New Health Insurance Regulations" issued by the China Banking and Insurance Regulatory Commission at the end of 2019, or the "Opinions on Deepening the Reform of the Medical Insurance System" issued by the State Council in March this year, it has repeatedly given health insurance policies. The prospects are clear and blessed. There is no doubt that the commercial health insurance market will usher in a faster development in 2020.
Three steps in five years, Insgeek digs into the health insurance circuit
Before starting his business, Ren Bin was an actuary. After graduating from the actuarial program at the University of Waterloo, Canada, Ren Bin has worked for large insurance companies such as United Life, Sunshine Insurance, Anbang Group, and also the head of product actuarial for Anbang Group.
In 2014, Ren Bin, who had worked in the insurance industry for 10 years, felt the pain points of the industry and came up with a business idea. At that time, there were many pain points in the industry, such as insufficient technological innovation, limited group insurance coverage, single products, and poor service experience. He founded Insgeek and was committed to using technology to improve the efficiency and experience of the industry. The connotation of "Insgeek" (INSGEEK) is the ultimate product, the ultimate service, the ultimate experience.
This year, more than 100 insurance companies across the country launched commercial health insurance business. The market size of the health insurance industry was 158.718 billion yuan, and the industry stood at a new starting point of rapid growth.
"Extreme" is just the pursuit of a concept, Ren Bin set the direction of entrepreneurship on the health insurance team track. Ren Bin, who had studied and worked in North America, saw that in mature commercial insurance countries like the United States, nearly 80% of health insurance is group insurance. But for China, although some large insurance companies are developing group insurance business, there are two obvious pain points: First, the group insurance business only targets some large companies, and the threshold is relatively high. Low; secondly, the group insurance business has a low level of technology, such as "big pot rice". There are only a few programs that cannot be personalized.
In this regard, after the establishment of Insgeek, it began to cultivate in the ToB direction of corporate group insurance. In 2015, insurtech ushered in the first round of investment boom, but compared to payments and credit, it is still in a stable growth stage. At that time, insurance technology companies were still in the "groping forward" stage. Insgeek first opened up the closed loop of services from products, underwriting, risk control to claims settlement, forming a separation from traditional online agency sales platforms and establishing its own core competitiveness. .
Insgeek founder and CEO Ren Bin said, "The application of big data and artificial intelligence technology is crucial to the development of Insgeek at all stages. The risk control model and pricing system, product innovation and service upgrade are all driven by data. Driven by user needs At the core, we will continue to build a multi-layered product and service system through industry ecology and cross-border integration, and constantly improve the Insgeek data system and underlying system. Disruption and innovation at different stages have established their position in the sub-sector.
The first phase, from 2015 to 2016, was to establish a differentiated advantage with the goal of opening the market and optimizing the efficiency of group insurance operations. Insgeek launched the "Cloud Group Insurance" SaaS system in 2015, moving the offline business processes of enterprise group insurance to online, providing enterprises with a one-stop service for insurance, security, statistics, and management. In 2016, Insgeek launched the "Mobile Claims Service", which became the industry 's first platform to launch "WeChat-side photo uploading to achieve fast claims", opening the precedent of "paperless claims" in the group insurance industry. In the same year, Insgeek received nearly 100 million yuan in Series A and A + financing from Fosun Ruizheng, Qingkong Ginkgo, Lenovo Star, and Enlightenment Venture Capital;
2017-2018 is the second rapid growth stage for Insgeek to fully seize the group insurance market. Through the establishment of the B2B2C innovation model, the first "Geek +" platform management of products, systems, and services, and corporate group insurance toward the "comprehensive protection model" serving employees and families, the company ushered in "thousands of people" New welfare era: bid farewell to the "big pot rice", enter the technological innovation of "customer protection customization" mode, Insgeek builds barriers for himself.
At that time, for the entire industry, it was already on the curve of rapid development. Since "Insurance Technology" was formally defined in 2017, it has entered the fast track of concern, and venture capital has also focused on the insurance technology industry from the original Internet finance and fintech. With the eyes of global capital, the total global financing of InsurTech reached USD 6.59 billion in 2019, an increase of 52% year-on-year, and reached a new high in 5 years. Opportunities in the industry and the blessing of capital make a group of companies with unique business development and innovation capabilities stand out.
In 2018, Insgeek received a Series B financing of RMB 100 million from the National SME Development Fund (set up by the Ministry of Finance) and Legend Holdings.
With the rapid growth of the business, Ren Bin also found a deeper demand in the industry. "Customers did not buy insurance to settle claims but to obtain more comprehensive medical protection and better medical services." Therefore, Insgeek Began to look at the industry ecology of "group insurance + medical care". Insgeek's third phase in 2019 is positioned as ecological integration and comprehensive development. Reached strategic cooperation with medical and health service organizations such as Weiyi, Good Doctor, OnePlus Medical, and focused on group employees' health and disease risks, and extended focus group insurance to "group insurance + medical services" to create group insurance protection and health management. Integrated closed loop of health data.
The data shows that Insgeek has provided group insurance and health management services to more than 6,000 companies and hundreds of thousands of employees through the "Geek +" platform.
Earlier this year, Insgeek's results were once again recognized by the market, completing a Series C financing of US $ 25 million, which broke the record for the highest single financing in domestic corporate group insurance tracks in recent years.
Leaders of this round of financing SIG and Huaxing New Economic Fund talked about their judgment on investing in Insgeek. According to SIG investor Gao Yaning, "Insgeek is an entrepreneurial team with creativity, a rapid understanding of the Chinese economy, and the ability to predict future trends, strategic vision and execution."
Sun Jian, Managing Director of Huaxing New Economic Fund believes that "China's health insurance market is growing rapidly. We are optimistic that Insgeek is driven by service + data to help companies and employees better choose products, improve their experience, and reshape business standards in the group insurance field. . We are convinced that Insgeek will become an excellent company in the field of insurance technology "
In 2020, Insgeek's group insurance business will comprehensively cover Beishang, Guangshen and accelerate the deployment of new first-tier cities. In addition to Hangzhou, Chengdu, Xi'an, and Wuhan, it will expand Tianjin, Qingdao, Chongqing, Suzhou and other new first-tier cities to deepen regional product differences. And service systems.
"Group insurance + medical treatment" in-depth integration to build a large health industry ecology
With the impact of information technology and the endogenous forces of the industry, new business models and ecological layouts have begun to take shape in the field of insurance technology. Insgeek's intelligent system has changed the traditional and tedious business normality. The "Geek +" platform launched a personalized and customized security service that meets the needs of both enterprises and employees, extending group insurance to more employees' families.
The "insurance + medical" health service closed-loop, on the one hand, provides corporate health reports to companies, helps them to digitally transform their human resources, and dynamically adjust employee welfare and care, and on the other hand, through online medical services, helps employees resolve registration, medical treatment, and medication And so on.
In 2020, Insgeek will deepen the "insurance + medical" ecosystem and extend the health management scene of corporate employees to pre-diagnosis health management, online diagnosis and treatment of chronic diseases after diagnosis, rehabilitation treatment, etc., and gradually establish medical treatment The development of innovative group insurance products and the upgrade of the service system in the whole scene.
Insgeek founder & CEO Ren Bin said that group insurance is a "bond" that connects companies and employees, and bears the responsibility of health care and employee care. The original intention of the "group insurance + medical" service is to create a closed loop of health protection services for enterprises and employees, so that employees of the enterprise can become healthier while reducing the financial pressure on medical treatment, which will never change.
In the future, Insgeek will build a clearer and layered health service system based on the different needs of different populations and scenarios. Ren Bin believes that in the future, corporate group insurance will gradually become the same infrastructure as "hydropower and coal" and become the necessary welfare for enterprises.
In the end of the interview with Arterial Network, Ren Bin said, "In both medical and insurance, both industries are too difficult, and they need to be persistent."