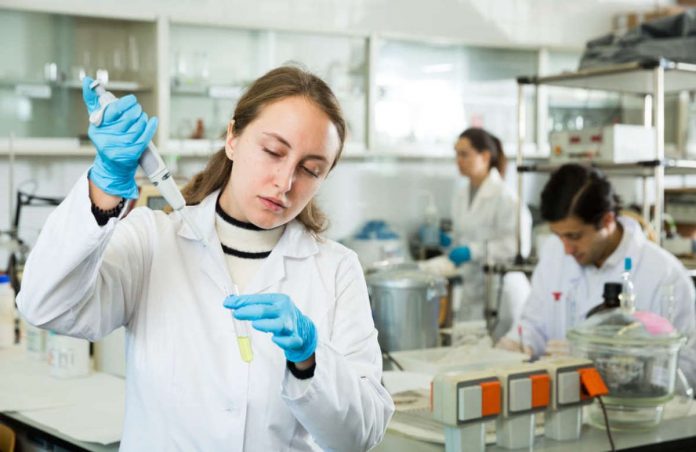 Lab Direct, a leading digital supply chain platform for the life sciences industry, has closed a $10 million Series A+ round of financing led by Bayland Capital and followed by Tailong Capital, Morimatsu, Simbay Group and long-time shareholder Long Hill Capital. The proceeds will be used for the development of Lab Direct's own brand and CMC production materials, as well as digital platform construction.
Founded in 2014, Lab Direct focuses on building a digital supply chain infrastructure platform with wide coverage and deep penetration to serve biopharmaceutical clusters, covering the entire biopharmaceutical lifecycle, including R&D, clinical trials and market production, to help improve supply chain efficiency. With the strategic support from industry and capital, Lab Direct will have stronger resource aggregation ability to accelerate the construction of service and product portfolio supply ecosystem.
Since its establishment, Lab Direct has provided biopharmaceutical companies with one-stop, highly flexible and resilient platform service solutions for daily R&D materials including reagents, consumables, instruments and equipment, relying on its pioneering SPM (Supply Procurement Management) procurement and supply integration service model. We have also become the procurement integration service provider for many multinational companies and BioPharm in China.
With the booming development of the biopharmaceutical industry, Lab Direct has accompanied customers all the way from small trial to pilot test and then to commercial production, and has built CMC QC/PD labs for many companies and provided SPM procurement and supply integration services for CMC factory labs, which is highly praised in the industry for its quality services and high professionalism.
Currently, Lab Direct has become a leading supply chain solution model in the industry, which is based on 8 years of SPM integrated supply services, focusing on solving the supply chain pain points in the life science industry.
The procurement supply chain of life science industry poses huge supply chain challenges to Biotech enterprises due to multiple varieties, small order quantity, strong timeliness, rigid compliance requirements, etc. Professionals do professional work. Lab Direct has built a one-stop integrated supply chain platform (www.lab-direct.com) with a three-step strategy: "Do it right, do it fast, do it strong", which is the best solution for the life science industry. Lab Direct has built a one-stop integrated supply chain platform with a three-step strategy: "Be Right, Be Fast, Be Strong", to build a supply chain highway for Biotech enterprises.
Doing it right – providing a one-stop solution for SPM integrated supply service. We streamline the hundreds of suppliers that customers originally need to manage on their own into "10+1" solutions (10 core material suppliers + 1 one-stop integrated supplier), and can also continuously design customer delivery-centered procurement and supply solutions according to customers' customized needs. On the one hand, it can meet the fast procurement needs of enterprises, provide excellent service experience, and let procurement personnel focus on higher value work such as category management; on the other hand, it can significantly improve the work willingness and efficiency of R&D personnel and free them from the complicated supply chain-related work.
Lab Direct's "speed" is reflected in the following.
Firstly, Lab Direct directly connects with customers to compare prices of common brands and categories, so that customers can directly find products on Lab Direct online platform and communicate with Lab Direct technology and procurement in real time.
Secondly, Lab Direct's digital capability can help customers improve their internal demand confirmation and order approval process. Customers can choose to use the built-in customized approval flow of Lab Direct online platform to transform paperless approval; they can also seamlessly connect their OA/ERP systems with Lab Direct online platform through Punch-out, which can reduce the multiple flow of order documents.
Thirdly, to guarantee the delivery, Lab Direct's business middle desk guarantees accurate delivery, tracking progress messages directly to users, reducing 90% of the internal delivery communication links of customers; and provides Saas-enabled tools, such as digital catalog, WMS automation management and Spending Kanban, to facilitate customers' order management. Lab Direct bridges the whole scenario of online and offline integration through the client, and gives wings to the customer's supply chain with tens of times more efficiency than the traditional supply chain.
Lab Direct focuses on building the core supply chain fulfillment and delivery capability of the park, and has laid out multi-level warehousing: the national primary warehouse can deliver to all covered areas within 3 days, the secondary warehouse can deliver within the park within 3 hours, and the customer's front warehouse (i.e. VMI service) can provide storage management for customers. Lab Direct's multi-stage buffer storage ensures supply and rapid delivery through multi-store collaboration.
Lab Direct's strength has also attracted invitations from many life science industrial parks and park incubators to cooperate in establishing park supply chains and become one of their important infrastructure platforms, and has now established park supply chain platforms in Shanghai, Beijing, Chengdu, Foshan, Hangzhou and other places.
Meanwhile, Lab Direct also cooperates with local government industrial parks to establish "green channels for import and export" of biological materials and special items. Lab Direct is also operating the R&D supply chain service platform of Chengdu Medical City ("Chengdu Green Pass") as a third-party platform, making various policy innovations that are the first of its kind in China.
Lab Direct, with its digital operation platform linking six operation modules of sales, customer service, sourcing, technology, procurement and logistics, covers 80% of innovative Biotech customers in major life science industrial parks and gradually forms a service product matrix, which always accompanies and empowers the growth of customers throughout their life cycle.
Lab Direct, which has been in business for 8 years, has built a "flexible" supply chain in its first stage of development by integrating the supply model to deeply penetrate biopharmaceutical companies. In order to meet the demand of customers for more cost-effective domestic alternative products, Lab Direct has launched its own brand "Quanpin", which is "international quality at domestic price" and has been widely used in the core customer circle and is gradually expanding its product categories.
Lab Direct also actively explores the GMP material market in the field of CGT (Cell & Gene Therapy). In recent years, the industrialization of cell & gene therapy has been progressing rapidly, and the supply of GMP materials used in it has become particularly important. The company has been the exclusive agent of the world's leading manufacturers, and has run through the whole process of product introduction and technical support at different stages, from pre-clinical to clinical filing to commercial production. After four years of hard work, Lab Direct has covered most of the major pharmaceutical companies in the CGT field, won a good reputation and formed a competitive product portfolio.
At the same time, Lab Direct is also actively exploring joint ventures to rapidly enrich its product portfolio: in early 2022, it will establish a joint venture with Morimatsu Pharmaceuticals, a listed company, to provide CMC disposable consumables; in mid-2022, it will explore the strategic cooperation path of "dual brand" with Citation Biologicals, a high-end protease research and development company; with a variety of open In mid-2022, we will explore the strategic cooperation path of "dual brand" with a high-end protease research and development company, and use various open cooperation strategies to nurture the "product orchard" with the ecological soil of supply chain.