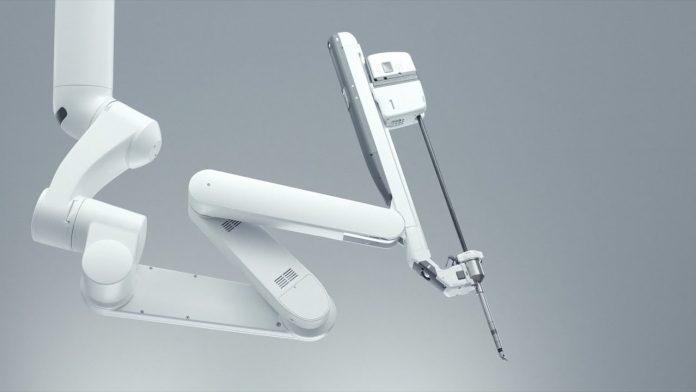 China's urban aging data shows that the proportion of the population of 149 prefecture-level cities and the listed population aged 65 and over has exceeded 14%, entering a deep aging process. As the aging process accelerates, the prevalence of orthopedic diseases such as joints and spine will also increase. In addition, with the improvement of people's living standards and diagnosis and treatment needs, surgical operations are gradually becoming more intelligent, intelligent, and precise.
Compared with traditional open surgery, robotic surgery not only has small wounds, less pain, quicker recovery and low infection rate, but also strengthens the ability to perform complex operations. It is flexible and accurate, resists fatigue radiation, has a large and clear field of view, and filters tremors. Small wounds, quick recovery, less bleeding, fewer complications, natural intuition, and easy to learn.
Under this trend, major multinational equipment giants have added surgical robots one after another, and are targeting the Chinese market. However, the surgical robots currently on the market are generally expensive, and only the top 100 hospitals in the country have the ability to purchase them; they are larger in size and have higher requirements for the operating room. Therefore, the current penetration rate of surgical robots is low.
In response to these pain points, the rising star of the surgical robot company, Shanghai Jiaao Information Technology Development Co., Ltd. (hereinafter referred to as "KeyIn"), chose to take the development route of independent research and development of core technologies and components, and is committed to building the most practical intelligent surgical robot in China.
The exploration road of surgical robots
After graduating from university, Ma Kewei successively engaged in marketing management and investment development in Fortune 500 companies such as Ping An Insurance, Japan Life, and Greenland. He worked for ten years. Ma Kewei, who has accumulated rich experience and resources, decided to start his own business. In 2010, he decisively quit his job and set up a brand marketing company. In the first year, he signed tens of millions of orders and won the first pot of gold in starting a business.
In the following 7 years, Markway's brand marketing company has gradually and smoothly expanded to a hundred employees. However, the capital market is changing rapidly, and Ma Kewei who is in it has fallen into the thinking of "how to move from a low value-added industry to a high value-added industry" in advance.
In 2016, after detailed investigations and attempts in several industries, Ma Kewei set his sights on the new medical technology field. "First, the combination of the medical industry and emerging technologies will help and improve the medical industry itself, such as shortening the operation time and increasing the probability of success. This is its value; second, the medical industry is very anti-cyclical, which is a good thing. industry."
After firming up his ideas, Ma Kewei quickly recruited talents and started his own business again in early 2017, establishing KeyIn to enter the new medical technology field. In order to focus on the present, Ma Kewei also completely separated from the original lucrative brand marketing company.
When talking about the layout of surgical robots, Ma Kewei said: "In fact, we are a progressive development. We first entered the field of navigation systems through medical imaging and big data analysis. We judged that we must develop a surgical robot and Related supporting consumables, so as to form a relatively complete product chain."
At present, KeyIn focuses on the overall solution of surgical robots and navigation, covering modules such as preoperative planning, surgical navigation and surgical robots. Through the reconstruction of image data, the human body model is built, allowing doctors to plan more intuitively before surgery. At the same time, the cutting position can be quickly found during the operation, which improves the accuracy of the operation.
Spine navigation surgical robot: low-cost miniaturization, accelerating domestic substitution
Ma Kewei said: "Take orthopedic surgical robots as an example, there are still many pain points in the market. First, surgical robots are too expensive, and most hospitals can hardly afford them; in addition, they are more complicated to use and the operation efficiency is not high; and The body is relatively large, and the requirements for the operating room environment are relatively high."
Under the guidance of Xiao Jianru, Dean of the Orthopedic Hospital of Changzheng Hospital Affiliated to the Second Military Medical University, and a number of orthopedic experts, KeyIn has developed a new generation of intelligent spine navigation surgical robots. It uses self-developed optical positioners and robotic arms to replace imported products and realize independent research and development of core technologies and components, which can control costs from the source and create a price advantage.
KeyIn Intelligent Spine Navigation Surgery Robot Source: KeyIn
This product is suitable for the open and minimally invasive pedicle screw placement of the thoracolumbosacral segment of the spine, vertebroplasty and trauma. The device can monitor the patient's position in real time, provide a planned route for nail placement, help doctors reduce the risk of surgery, reduce radiation damage, increase the success rate of surgery, and reduce the possibility of sequelae.
Ma Kewei said: "KeyIn's image registration technology can upgrade the traditional three-dimensional to three-dimensional, to two-dimensional to three-dimensional, can be adapted to conventional equipment two-dimensional C-arm machine, can be used at all levels of hospitals. Cost control, surgical efficiency, product performance and other aspects are all a big improvement."
Although the cost is low, the performance of KeyIn's spine navigation surgical robot is not greatly compromised. After the inspection of EMC, electrical safety, performance inspection and other products of the China Inspection Institute, KeyIn's spine navigation surgical robot has demonstrated an industry-leading system accuracy below 0.9mm. It is also equipped with an intelligent operation module, which can help shorten the doctor's learning curve and facilitate the operation of the doctor, thereby reducing the preparation time of the robot and the time of minimally invasive surgery.
Multi-pipeline layout, sinking channels and empowering the grassroots
At present, the domestic orthopedic surgical robot market is surging, and the surgical robot products of multinational orthopedic giants are successively listed in the country, and domestic orthopedic surgical robot companies are also appearing frequently.
Faced with such a competitive situation, KeyIn founder and CEO Ma Kewei said: "Our products have been divided into three generations along the way. Top optimization; the second generation is called the "challenger", and there are major changes in both cost and performance; the third generation of products we define it as the "foregone conclusion", we expect it to have the ability to determine the market structure. "
"But at this stage, all the products we see on the market do not yet have the ability to determine the future market pattern. At this time, what the market needs is a product with low enough cost, strong enough performance, and wide enough channels." , Ma Kewei added.
In the short term, KeyIn will advance the clinical trials of the intelligent spine navigation surgical robot, so that it can enter the market as soon as possible. In the future, KeyIn will continue to follow the route of self-developed and self-produced core technologies and components to create the most cost-effective intelligent surgical robot. The product pipeline will also expand from spine navigation robots to trauma and joint surgery robots, and from orthopedics to neurosurgery and others. Department.
Currently, KeyIn cooperates with Shanghai Changzheng Hospital, Chinese People's Liberation Army General Hospital, Renji Hospital Affiliated to Shanghai Jiaotong University School of Medicine, Shanghai Ninth People's Hospital, Yijishan Hospital, First Affiliated Hospital of Wannan Medical College, Changzhou First People's Hospital, Shanghai Jiaotong University, Fudan University Shanghai Medical College, etc. have launched a number of cooperation in "production, learning, research, and medicine". In the long run, KeyIn hopes to quickly achieve channel sinking and achieve a leading domestic market share.