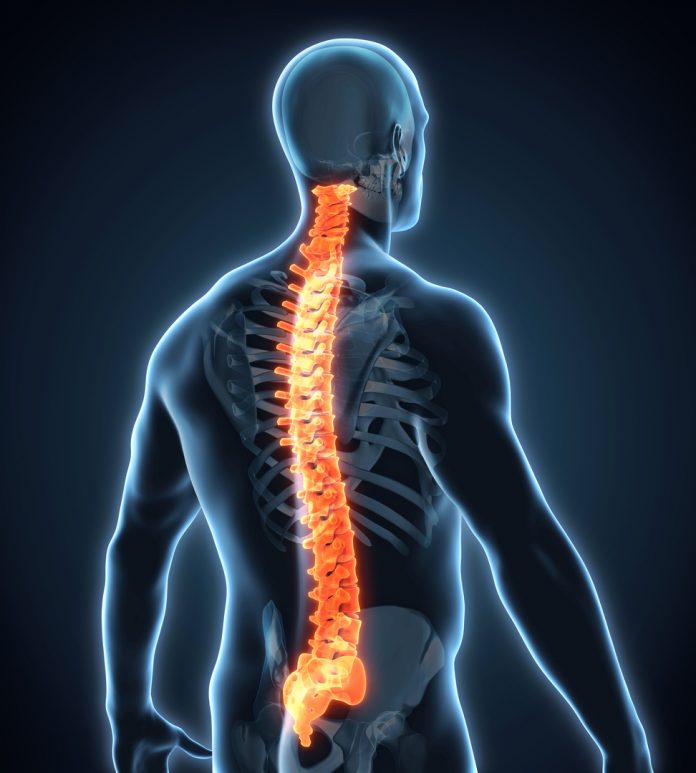 JoinSpine recently announced the completion of tens of millions of RMB A+ round of financing led by Daotong Capital, and Life Capital served as the exclusive financial advisor for this round of financing. The financing proceeds are mainly used to further enhance the company's leading position in the complete set of spine endoscopy solutions, including expansion of production, new product registration, and market promotion.
JoinSpine is an innovative technology company focusing on the field of spine total endoscopy. It was founded by a professional technical team with more than 20 years of experience in the field of domestic endoscopy and rich experience and resources in spine endoscopy. It has a deep integration of electronics, engineering, optics, and software. , Machinery, ergonomics, and energetics are equal to the integrated product development experience. The company is the only company that has mastered the complete core technology of spinal endoscopy except for the well-known German endoscopy company RIWOspine (a wholly-owned subsidiary of WOLF).
Percutaneous endoscopic spine surgery is a new minimally invasive treatment method for the treatment of conservatively ineffective lumbar disc herniation and spinal stenosis. It is also recognized as the best minimally invasive technique for spinal surgery. The spinal endoscopy industry has grown rapidly in recent years. According to incomplete statistics, the annual number of percutaneous spinal endoscopy operations in China has grown from less than 10,000 units a few years ago to more than 100,000 units now, and it is increasing by double digits every year. It is estimated that in the next 5-10 years, endoscopic spinal surgery will account for 50-60% of the market for spinal surgery.
The company's products cover energy equipment, spine endoscopes, endoscopic camera systems, electric instruments and tools, and under-mirror implants, etc., covering almost all of the things needed in the process of percutaneous spinal endoscopic surgery and spinal endoscopic fusion. Equipment, consumables, is a total solution provider with core technology.
JoinSpine's self-developed percutaneous spine endoscope series products basically cover all types and specifications of endoscopes on the market. They use a full set of self-designed optical systems, can withstand high temperature and high pressure disinfection, and have a patented structural design to avoid surgery. Risk of spinal canal and intracranial hypertension caused by perfusion.
The self-developed ultrasonic bone power system, which lasted for one and a half years, is also a blockbuster product. A single machine can provide five functions: ultrasound, power, planing, perfusion pump, and negative pressure. Compared with the single-function ultrasonic bone knife on the market, it not only saves the doctor's operation time, but also solves the problem of blurred vision during the removal of bone tissue and the trouble of multiple pedal options during surgery.
In addition to the above products, JoinSpine also launched a leading full endoscopic 360° spinal minimally invasive fusion system. For some patients with mild symptoms, the self-innovated fusion device can be used for non-fixed fusion, which eliminates the need for nail and rod fixation, has small damage, low cost, and good prognosis, and truly realizes the concept of minimally invasive endoscopy. It can also be compatible with traditional types of fusion devices, and the whole process can be seen under the microscope. It is expected that the existing ALIF/XLIF/DLIF and OLIF technologies can be fully endoscopic in the near future.
With the advantages of products covered by the entire industry chain of spine endoscopy, JoinSpine has reached cooperation with many well-known domestic hospitals and experts to assist clinical experts in promoting and popularizing this new technology. With a large number of core technology patents, JoinSpine has realized the export of spinal endoscopy products and technologies to overseas traditional endoscopy technology powerhouses, and has joined forces with foreign partners to promote global sales and clinical applications of products. In addition to total spine endoscopy, the company will continue to deploy UBE spinal endoscopy, 3DME microendoscope, medical arthroscopy system, orthopedic robots (navigation, surgery) in the future, learn advanced foreign concepts and technologies, and maintain the continuity of the company Innovative ability, and actively communicate and cooperate with the international market, and aspire to become a global leader in the field of "Made in China" endoscopes.
Hu Shanyun, founder, chairman and general manager of JoinSpine said: Focusing on endoscopic technology for 20 years, spinal surgery has entered a new era of endoscopy. With the advantages of less trauma, fast recovery, and good prognosis, the amount of spinal endoscopic surgery is increasing. Usher in rapid growth. Since its establishment, the company has taken grasping the core clinical needs as the driving force for corporate development, and the mastery of independent innovation and R&D capabilities as the source of power for improving the international competitiveness of the company. Thank you for the high recognition of the company by Human Daotong Investment in this round of investment, and also thank Life Capital for its professional support in this financing process. I hope that in the future, we can join hands with more industries and capital parties to create China's first-class international spine. Mirror Enterprise.