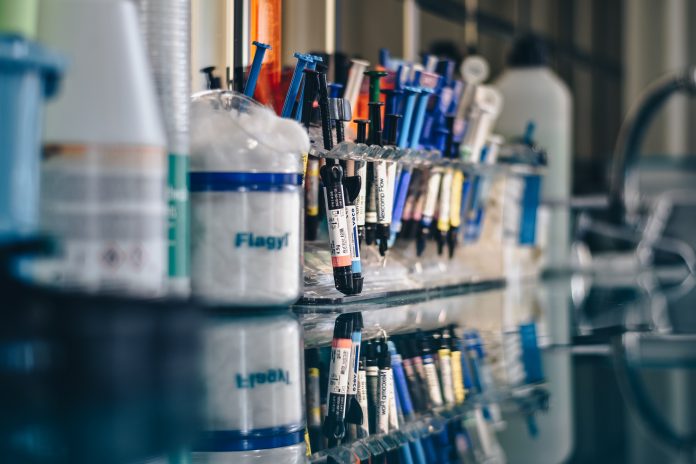 Speaking of drug safety evaluation service agencies, JOINN Biologics should be regarded as a leading company among domestic companies. This listed company, which has cut in from Anping, has set its sights on the broader bio pharmaceutical service market, and founded JOINN Biologics Inc. (abbreviated as: Zhao derivative), which plans to provide bio pharmaceutical companies The highest standard of customized research and development (CDMO) services.
The artery network learned for the first time that Zhao Derivatives officially signed a contract on December 4 to complete a $ 60 million Series A financing. The financing was led by Huagai Capital, and Chaosheng Capital, Hong Kong Hualian Holdings, Xiangtang Capital and other institutions jointly participated in the investment. The funds will be mainly used for the construction of 100,000-liter capacity of Zhao Derivatives in Beijing, China, and the expansion of business between China and the United States.
Zhao derivative will become an extension and extension of the JOINN Biologics service chain, deeply cultivating in the field of biomedicine, relying on the R & D and production bases in China and the United States, to provide global innovative drug R & D institutions with cell line construction, developability research, process amplification optimization, One-stop solution for quality research, pilot plant and commercial production.
Focusing on customer core needs, Zhao Derivatives came into being
"In 2017, we started to discuss the preparation of Zhao Derivatives. In fact, it is the customers who play the main driving role." Feng Yuxia, the founder and chairman of Zhao Derivatives, told Arterial Network.
In the process of providing safety assessment services, the team at JOINN Biologics encountered similar situations many times. When the customer scheduled the experiment time, the samples were not produced in time. Therefore, in response to the strong demand of bio pharmaceutical customers, JOINN Biologics established Zhao Derivatives in 2018 to provide partners with more bio pharmaceutical CDMO services.
As a listed company, JOINN Biologics plans to launch the CDMO business on the premise of further expanding the existing security assessment business. Taking into account the characteristics of CDMO's business development and the needs of the service team and technical staff, JOINN Biologics decided to use Zhao Derivatives as an independent company for financing. JOINN Biologics, as a shareholder, provides strong support for Zhao Derivatives.
Relying on safety assessment services, with years of accumulated experience and good industry reputation, JOINN Biologics has been widely recognized by partners. In the past five years, the CFDA has approved 65% of new antibody drugs provided and completed safety evaluation by JOINN Biologics. This project has reached 73% and 85% in CAR-T and gene therapy.
These bio pharmaceutical companies that have cooperated with JOINN Biologics in depth will have the opportunity to be directly converted into Zhao derivative's business partners in the future. This is also one of the key reliance for Zhao derivative to enter the field of CDMO.
At present, Zhao Derivatives has established cooperative relations with many domestic and foreign pharmaceutical companies. Feng Yuxia told Arterial Network reporters: "Zhao Derivatives will treat all customers equally. We will do our best to provide them with the highest quality service, whether it is a large or a small business."
Experienced core team, completely intellectual property engineering cell line
"In the bio pharmaceutical industry, everyone is very optimistic about CDMO, but there has been a shortage of professionals in this field in China. The top talent is very mobile, and everyone wants to attract outstanding talents to their team." Feng Yuxia said .
Domestic bio pharmaceutical production talents have been very scarce. Zhao Derivatives have projected their eyes overseas from the beginning. Starting from San Francisco, the United States has introduced experienced high-end talents in all aspects.
Zhao Tao co-founders Dr. He Tao (left) and Dr. Geng Shusheng (right)
The two co-founders, Dr. He Tao and Dr. Geng Shusheng, have accumulated more than 20 years of research, development and management experience in the field of bio pharmaceuticals.
At the same time, the two complemented each other in the professional field: Dr. He Tao is a senior expert in the research of the development of candidate drugs for large molecules and analysis of drug characterization; .
Other core team members have also worked in well-known pharmaceutical companies at home and abroad for many years. Today, Zhao Derivatives has a core technical team of nearly 200 people, including nearly 80 experts with overseas working background, and nearly 20% of the experts have more than 15 years of experience in the industry, which can provide global customers with cell line construction , One-stop solution for developability research, process development, quality research to pilot test and commercial production.
For cell lines needed for the development and production of pharmaceuticals, some CDMO companies choose to use cell lines that are licensed by other agencies or have no intellectual property rights. This may cause customers to pay long-term intellectual property expenses in the later R & D and production, and even cause intellectual property risks.
Zhao Derivative's engineered cell line with full intellectual property rights that can be used for pilot and commercial production will completely solve this problem, and will help customer companies save a lot of commercial intellectual property costs.
100,000 liter production line under construction, Zhao derivative will expand rapidly
In the field of bio pharmaceutical CDMO, a number of foreign companies led by Boehringer Ingelheim (BI) have developed relatively well. In the face of these mature CDMO companies, Feng Yuxia believes that Zhao Derivatives still have unique competitiveness: "Our talents and R & D and production facilities are also world-class, and there is no problem in quality. But our team is more diligent and efficient There are clear advantages. "
As far as we know, the production scale of Zhao Derivatives' US production base is 1000L + 2 × 500L + 200L, and the production base in Beijing, China is 2 × 200L + 2 × 500L. The funding from the financing will be mainly used to build a 100,000-liter stock solution and related preparations production line in Beijing that complies with the GMP standards of China, the United States, and the European Union. This capacity layout also means that Zhao derivative will expand rapidly in the future, helping more R & D companies to carry out China-US dual-report and multi-region production strategic layout.
The current scale of Zhao Derivatives is not yet comparable to the world's top CDMO, but such a mass is more suitable for the current development stage of Zhao Derivatives. The service level and capabilities are comparable to large CDMOs, and the way to meet customer needs is more flexible than that of large companies. This state is actually more in line with the needs of domestic bio pharmaceutical companies.
In the future, Zhao Derivatives will continue to expand its business scope and include more cutting-edge bio pharmaceutical products. Cell therapy, gene therapy, oncolytic virus, recombinant protein and other businesses are all within the scope of Zhao Derivatives.
"In this regard, we hope to be able to start from a high starting point and cooperate with leading pharmaceutical companies to serve more Biotech companies." Feng Yuxia said.
Regarding this investment, Zeng Zhiqiang, the managing partner of Huagai Capital Medical Fund, said: Huagai Medical has always adhered to its investment strategy with industry leaders in the subdivision industry, and is optimistic about the huge opportunities in the CRO and CDMO fields driven by the global upsurge of innovative pharmaceutical industry, especially in China. . JOINN Biologics has cultivated in the field of biomedical CRO for many years and has grown into an industry leader. In addition to strong technology and high-quality service system, more than 60% of domestic biomedical companies are basically company customers, enjoying excellent reputation and brand. In the future, providing customers with extended services such as CDMO has laid a solid foundation.
"We look forward to the strong alliance between Huagai Medical Fund and Zhaoyan. Huagai will use its layout and resources in the field of bio medicine and medical services to help Zhao derivative grow rapidly into a strong competitor in the world-class biomedical CDMO field."
About Zhao Derivatives
Established in early 2018, Zhao Derivatives is a joint-stock subsidiary of JOINN Biologics, committed to becoming the most trusted and the world's leading bio pharmaceutical CDMO company. Zhao Derivatives has a core technical team with rich industry experience, familiar with Chinese and foreign new drug regulations, and already has engineering cell lines with complete intellectual property rights. Based on the R & D and production bases in China and the United States, it will provide one-stop solutions for global innovative drug R & D institutions from cell line construction, developability research, process optimization and optimization, quality research, pilot plant and commercial production.
About Huagai Capital
Huagai Capital is a private equity investment institution co-founded by a group of professionals from well-known investment institutions at home and abroad. The company's vision is to become a local asset management institution with international influence. Business, dedicated to promoting the growth of Chinese SMEs into industry leaders. At present, it manages a number of equity investment funds such as medical health funds, TMT funds, cultural funds, and the management asset management scale exceeds 15 billion yuan.