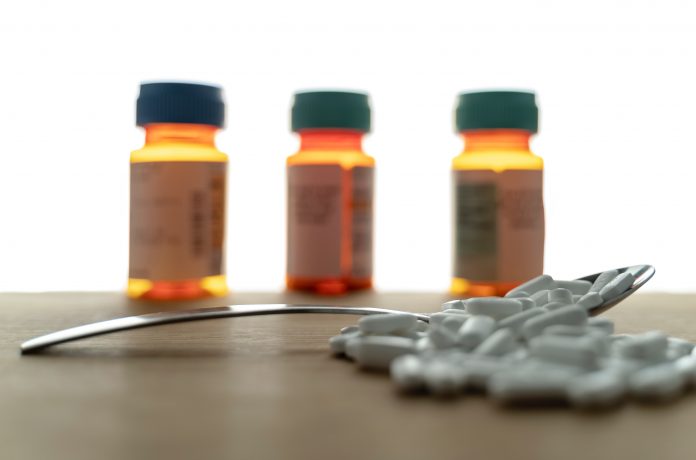 Frost & Sullivan estimates that from 2016 to 2021, China's biopharmaceuticals will maintain a compound annual growth rate of 16.4%, and the market size will reach RMB 326.9 billion by 2021. With the vigorous development of the field of biomedicine, pharmaceutical companies have increasingly higher requirements for the efficiency and cost of drug research and development, and CDMO companies with high technology output capabilities have gradually been favored.
CDMO enterprises are divided into "professional" and "hybrid". "Hybrid" refers to enterprises that have both self-developed projects and CDMO services. Shanghai Jingze Biotech Technology Co., Ltd. (hereinafter referred to as Jingze Biotech) is a typical "hybrid" enterprise.
Jingze Biotech was established in 2014.It is a biopharmaceutical company funded by the founder team led by Dr. Peng Hongwei and investors such as Jingfeng Pharmaceutical. It is committed to the research and development of innovative biopharmaceuticals and high-end biomedical materials by applying cutting-edge biotechnology. And industrialization, the technology covers multiple fields such as monoclonal antibodies, recombinant proteins, and tissue engineering biodegradable materials.
At the beginning of its establishment, Jingze Biotech insisted on "walking on two legs". While orderly advancing the company's new drug research and development projects, it also provided CMO / CDMO services for pharmaceutical companies. It is understood that since 2015, the company's technology contract revenue has reached nearly 200 million yuan.
CDMO services help medicines achieve high standards, high efficiency, and low cost
Previously, major biopharmaceutical companies independently researched and developed and produced drugs, which can better control drug project establishment, research and development, and production processes. However, in the past 10 years, with the rapid development of the biomedical industry, this model has exposed certain limitations.
Dr. Peng Hongwei, general manager of Jingze Biotech, pointed out several major pain points in China's biomedical industry.
The first is the lack of high-end talent. The cost of cultivating talents in pharmaceutical companies is very high, and it takes three years or more to form a mature team. Due to the lack of high-end talents and the high mobility of personnel in the industry, various pharmaceutical companies staged a "grabbing" battle, which is not conducive to the long-term good development of pharmaceutical companies.
Second, the establishment of GMP bases is costly and requires hundreds of millions of dollars. After the GMP production platform is completed, it will require tens of millions of operating costs each year to effectively operate the platform.
In this case, CDMO has become an outlet to crack the high pain points of drug development.
"CDMO companies can provide early-stage R & D platforms for pharmaceutical companies, providing them with integrated services from preclinical research to commercial production. Pharmaceutical companies need only a certain amount of funds and corresponding project managers and teams to quickly develop drugs Research and production transformation can help pharmaceutical companies to significantly increase production efficiency, reduce manufacturing costs, and avoid repeated investment in heavy assets, which is conducive to achieving the country's strategic goal of "mass entrepreneurship and innovation". Dr. Peng Hongwei said.
At the twelfth meeting of the Thirteenth National People's Congress Standing Committee on August 26, 2019, the newly revised "Drug Administration Law" was reviewed and approved, and it will be implemented on December 1, 2019. The newly revised "Drug Management Law" clearly states that the state implements the drug marketing authorization holder system (MAH system) for drug management, and that the market licensor administers the safety and effectiveness of drugs in the entire process of drug development, production, operation and use according to law And responsible for quality controllability.
In contrast to the previous model of bundling drug marketing authorization and production authorization, the MAH system separates marketing authorization and production authorization, which makes CDMO enterprises have the qualifications to undertake production orders, and also enables R & D institutions without production qualifications to complete production through CDMO enterprises. It has created huge business opportunities for many CDMO enterprises.
The huge development prospects of the CDMO industry have attracted many enterprises to start to participate in the CDMO business. The entire industry has shown vitality, but Dr. Peng Hongwei believes that there are still many problems in the CDMO industry in China at this stage. "From the survey, 80% to 90% of CDMO companies have no experience in successful drug conversion, and their capabilities vary, and their levels are high. The CDMO industry needs further reshuffle."
Two advantages form the core competitiveness of the company's CDMO business
Talent quality, project experience, industrialization speed, intellectual property protection, and quality system are factors that pharmaceutical companies consider when choosing a CDMO company, and this is where the core competitiveness of CDMO companies lies.
>>>>
The core team has rich experience in successful drug conversion
Jingze Biotech's core team has 20 to 30 years of drug development experience and has promoted the successful launch of multiple drugs. General manager Dr. Peng Hongwei is a veteran in the biomedical industry. He has served as a senior executive of several listed companies and has successful entrepreneurial experience. He has promoted more than 10 new drugs into the clinic or listed on the market, and applied for more than 20 national inventions.
According to reports, the two products of neoactivin and recombinant teriparatide for injection were developed by the team led by Dr. Peng Hongwei. New biotin has entered the national medical insurance catalog, and it is currently the only one in the country with annual sales close to 1 billion yuan. Recombinant teriparatide for injection is currently the only FDA-approved drug that can promote bone formation. Its global sales are 1.6 billion US dollars. The domestic market has huge potential.
In addition, since Jingze Biotech also has its own new drug development project, the company has rich project experience, is familiar with the key points and processes of drug development, and can better provide CDMO services to customers. Regarding the conflict of intellectual property rights, Dr. Peng Hongwei said: "The company has strict intellectual property protection. Before the project is undertaken, the relevant content will be defined. It will not accept projects that conflict with its own projects and protect the rights of customers."
>>>>
One-stop service for drug development
As a shareholder of Jingze Biotech, Jingfeng Pharmaceutical has provided strong support to Jingze in terms of development sites and logistics services. Jingze Biotech has built an early drug development platform to help customers complete a range of tasks from target identification, molecular design, and clinical application.
In addition, Jingze Biotech is establishing a modern GMP monoclonal antibody / fusion protein R & D and production base in Chengdu Medical City, Sichuan Province, covering an area of ​​101 acres and a culture volume of more than 10,000L. It can produce two formulations such as vials and pre-punched needles, with a production capacity of 300 Million / year. The base also meets China NMPA and US FDA registration standards. Dr. Peng Hongwei said: "The completion of the GMP base marks the transition of Jingze Biotech from a pure R & D service to a CDMO enterprise that can provide one-stop services from R & D to production."
Dr. Peng Hongwei noted: "The development of biomedical companies in the western part of China is a bit slower than that of the eastern part. I hope that after the completion of the GMP base in Chengdu, we can better serve the biomedical companies in the central and western regions.
The future: Adhere to both biosimilars and innovative drugs
In the early days, Jingze Biotech was mainly engaged in the research and development of biosimilar drugs. At present, the company is gradually transitioning to the research and development of biosimilar drugs and innovative drugs by introducing high-level overseas experts and establishing research and development centers in the United States. Service, serve more innovative drug companies.
In the future, Jingze Biotech will continue to promote the company's self-developed projects. It is understood that the company's recombinant human follicle stimulating hormone for injection of assisted reproductive products is undergoing phase III clinical research. The drug is a genetically recombined human follicle stimulating hormone (FSH) product, which is used to promote female ovulation and can be effectively replaced after being marketed Import high-priced products and domestic related urine source extraction products. The company's ophthalmic treatment product JZB32 is the only medicine in the world that can replace vitreous surgery and has been approved for clinical use.
In terms of CDMO business, Jingze Biotech will promote the rapid completion of the GMP base and better serve customers. The company will continue to "walk on two legs and occupy a place in China's biopharmaceutical field through self-developed projects and CDMO services.
According to Dr. Peng Hongwei, Jingze Biotech will have more major moves in the CDMO industry in the next few years, and it is worth looking forward to.
发