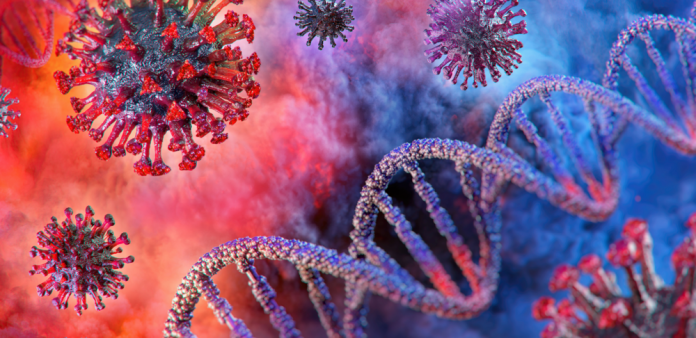 Because of its unique advantages such as simple operation, POCT has become the fastest growing and most demanding segment in the IVD industry, and its detection also covers heart markers, blood glucose, infectious diseases, etc. In many fields, most immunodiagnosis and some biochemical analysis projects can be achieved through POCT.
Due to the high threshold of molecular diagnostic technology, the combination of POCT and POCT is not as easy to achieve in clinical practice as immunodiagnosis and biochemical analysis. As an IVD company that has always focused on molecular diagnosis, Jianma Gene has integrated the entire process of molecular diagnosis from "sample" to "result", bringing a new experience of POCT.
Jianma Gene, established in 2019, is a wholly-owned subsidiary of Qingdao Naide Biotechnology Co., Ltd. Naide Bio focuses on the whole life field of nucleic acid detection, including agricultural food detection, animal disease detection, etc. While Jianma Gene is mainly focused on the detection of pathogenic microorganisms related to human life, Dr. Shi Chao, the founder, said: "The detection of pathogenic microorganisms is a very large field, and the pathogenic microorganisms are also difficult to be eliminated in the course of human life. Such an important We wanted to concentrate on one area to overcome, so Jianma Gene was established. "
"Health, no more waiting" is a vision and a mission established by Jianma Gene. Shi Chao told ArtNet that if he wanted to combine the nucleic acid detection of pathogenic microorganisms with POCT, it became simple and easy to operate, and the diagnosis was completed quickly. This must be optimized from the detection process. And this optimization, founder Shi Chao mentioned two aspects: nucleic acid extraction optimization and nucleic acid detection optimization.
Independent research and development of ASEA technology: complete the test in 40 minutes, free of extraction to help POCT landing
One of the procedures that is indispensable for molecular diagnosis is the amplification of nucleic acid samples. At present, the technical methods of nucleic acid amplification on the market are mainly represented by PCR. The double-stranded DNA is opened by high temperature, and the primer and the single-strand formed after opening are combined for extension amplification; in addition, some methods adopt LAMP amplification to use The principle that DNA is in dynamic equilibrium around 65 ° C. At this temperature, four specific primers rely on a strand-displacement DNA polymerase to allow strand-synthesis DNA synthesis to self-circulate continuously for amplification purposes.
Jianma Gene adopts a brand-new amplification method. Based on the research work of nucleic acid amplification and detection for many years, the Jianma Gene technical team innovatively proposed an ASEA rapid detection technology platform, which can achieve simple, fast and high sensitivity. The detection of nucleic acid amplification solves the problem of instant nucleic acid detection, Shi Chao said.
This is a new rapid nucleic acid detection technology proposed by Shi Chao's team based on years of experience in nucleic acid detection. In terms of technical system, ASEA is very simple, requiring only a pair of common primers and a polymerase. Its biggest advantage is that this method can realize the one-step detection of DNA and RNA at the same time. It is the first domestic and international leading position. The traditional RNA amplification test requires two steps of reverse transcription and amplification. The one-step detection can greatly shorten the reaction time, reduce the experimental cost, and track the treatment effect.
The integrated nucleic acid rapid detection platform based on ASEA technology has obvious advantages: no extraction, simple operation, and the sample can be tested on the machine by one-step processing; it realizes the transportation and storage of solid reagents at normal temperature, reducing transportation and storage costs; high sensitivity, and results accurate. Although the product relies on new technology, it is compatible with existing fluorescence quantitative PCR instruments or supporting rapid PCR detectors, and can be directly transferred to medical institutions or grassroots units with molecular diagnostic capabilities.
It is reported that the ASEA rapid detection technology has applied for 13 national invention patents and 3 international PCT invention patents, of which 5 have been authorized and published more than 30 high-level SCI papers.
Help new coronavirus detection, fast and sensitive to achieve accuracy of over 93%
As a medical company focused on nucleic acid detection, Jianma Gene has also actively used its expertise in this battle against COVID-19.
At present, the new coronavirus nucleic acid detection product independently developed by Jianma Gene is the first batch of domestic enterprises to obtain EU CE certification, and it is also the first nucleic acid detection product in Shandong Province to complete the EU CE certification.
The company collects the target samples of users through nasopharyngeal swabs, without extracting and purifying the collected samples, the samples are directly tested on the machine, and the data report of the test results can be obtained in about 25 to 35 minutes. Its detection accuracy can reach more than 93%. In the whole testing process, the samples are directly processed on the machine after one-step processing to realize the overall testing from "sample" to "result". The instrument is portable and compact, which also reduces the cost of detection. Shi Chao revealed that the current nucleic acid detection cost of Jianma Gene is less than one-fifth of the detection cost of a fluorescent quantitative PCR instrument.
In addition to the detection of new coronaviruses, Jianma Gene's detection of pathogenic microorganisms also covers a variety of pathogens such as Mycoplasma pneumoniae, influenza A, and influenza B. A single sampling can identify multiple respiratory pathogens, greatly improving the detection efficiency.
The combination of molecular diagnostics POCT highlights the advantages, Jianma Gene will start NMPA registration
Since the outbreak of the epidemic, the COVID-19 pneumonia virus nucleic acid detection kit is currently the main method of differential diagnosis, and the significance of the prevention and control of the epidemic is self-evident. The advantages of automated products combining molecular diagnostics and POCT are highlighted, such as GeneXpert in the United States, FilmArray in Merrier in France, Liat analyzer in Roche, and Abbott ID NOW products directly brought by Trump in the epidemic prevention and control. , Won a lot of eyeballs.
Recently, it was emphasized at the meeting of the Central Working Group on COVID-19 Pneumonia Epidemic Situation: We must further concentrate our efforts on key issues and accelerate the improvement of nucleic acid detection capabilities, especially to promote the expansion of production of nucleic acid rapid detection equipment that requires short testing time and does not require a laboratory. Increase support for policies, reviews and approvals, and coordinate and help key enterprises solve difficulties in capacity expansion. Ensure safe, fast and reliable testing. The products developed by Jianma Gene are in line with the latest requirements of the spirit of the conference. The detection-free integrated detection products have a short detection time and no professional laboratories, which has a proactive meaning for improving nucleic acid detection capabilities and promoting resumption of production.
Regarding the future, Shi Chao said that the company plans to complete the CE registration of multiple products and start NMPA registration in the first half of this year. The next step will be to start registration of products such as multi-respiratory airway inspection and advance it to the clinic as soon as possible.
It is reported that Jianma Gene's parent company, Naide Bio, has completed an angel round of financing and has now launched a pre-A round of financing. It plans to raise 15 million yuan, mainly for the industrialization of respiratory tract pathogen detection products.