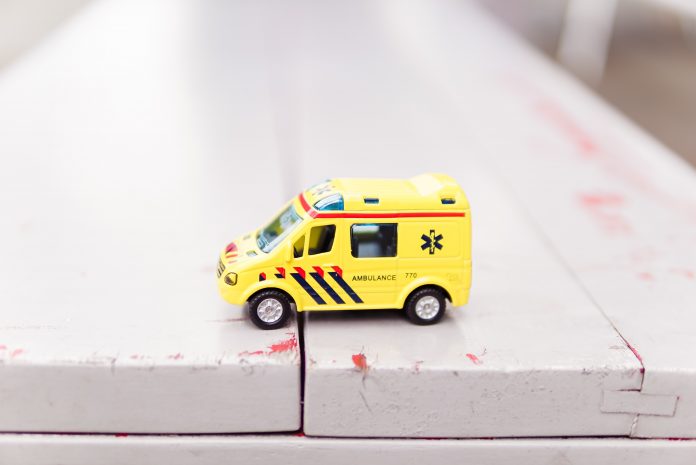 "The medical industry is a hard-core industry, which cannot tolerate a little bit of falsehood." He Zeyi, the founder of Jiandao-ai, said that in the process of transforming from a scientist to an entrepreneur, she also changed from a person who found a problem to a person who solved it.
One day in 2015, a clinical nutritionist and a long-term friend who graduated from Columbia University visited He Zeyi. At the first sight, he proposed to make a software to help doctors and nutritionists to supervise and manage patients with chronic metabolic disease. .
This nutritionist focuses on clinical nutrition interventions and has profound research on obesity, diabetes, hypertension and other chronic metabolic diseases. She mentioned that China has a large population of patients with chronic metabolic disease, but there is no corresponding professional treatment plan, so that some patients are rushing to the hospital.
This is indeed the case. On February 14, 2017, the Medium- and Long-Term Plan for the Prevention and Treatment of Chronic Diseases in China (2017-2025) issued by the General Office of the State Council stated that "Chronic diseases are a type of disease that seriously threatens the health of Chinese residents and has become a national economic and social problem Major public health issues of development. "
With the development of China's economy, nutrition and lifestyle are rapidly changing, such as obesity, diabetes, fatty liver, chronic kidney disease and other chronic metabolic diseases. Diabetes has become the third major disease that threatens human health in addition to cardiovascular and cerebrovascular diseases and malignant tumors.
According to data released by the International Diabetes Federation (IDF), the number of people with diabetes in the world (ages 20-79) reached 387 million in 2014, and is expected to reach 592 million by 2035. According to the latest data, there are 98.4 million people with diabetes in China for chronic metabolic diseases.
According to a World Health Organization survey, 60% of the causes of chronic diseases depend on individual lifestyles, 15% depend on genetic factors, and other factors are related to medical conditions, social conditions and climate. In addition, according to the USDA survey, correct nutrition measures can greatly reduce the incidence and mortality of diseases, such as a 25% reduction in heart disease, a 20% reduction in respiratory infections, and a 50% reduction in diabetes.
Taking diabetes as an example, in addition to 15% of genetically-induced diabetes, most diabetes can be successfully treated through lifestyle interventions such as diet, exercise, and lifestyle habits.
However, there are less than 4,000 professional registered dietitians in China. Due to "the doctors in big hospitals are too busy and the capabilities of doctors in small clinics are limited", medical resources are also very insufficient. The chronically ill patients do not receive adequate dietary nutrition recommendations and detailed dietary monitoring, which leads to poor adherence of the entire patient group. During the process of communicating with doctors, the error rate of providing information is so high that chronic diseases are not controlled .
He Zeyi said, "Jiandao-ai provides solutions to patients through electronic means, including personalized management methods, lifestyle habits, diet structure, and sports improvement methods, etc., to achieve the effect of controlling disease and risk."
So how is a software related to the treatment of chronic diseases?
This involves an innovative therapy, Digital Therapy (DTx). As the largest industry alliance in the field of digital therapy, the Digital Therapy Alliance has clearly defined digital therapy in its report. Digital therapy is a software program-based therapy that provides patients with evidence-based treatment interventions to prevent, manage, or treat disease.
At the 2018 American Biotechnology Conference and Exhibition, digital therapy was defined as a clinically validated, FDA-approved software intervention that was proven to be safe and effective in improving patient conditions in randomized clinical trials.
In September 2017, Pear Therapeutics' ReSET was approved as the first FDA-approved digital therapy prescription for the treatment of substance abuse disorders (SUD).
In view of the blankness and demand in this market, Jiandao-ai is trying to become the champion of digital therapy in China. Benchmarking Pear Therapeutics, Jiandao-ai is committed to the joint application of artificial intelligence, big data, nutrition and health management to build a health and medical information ecosystem from family, community to hospital, and uses advanced technologies such as deep learning and cognitive computing to develop Digital medical technology.
In 2016, He Zeyi's team launched a mobile phone software that helps diabetic patients to manage their own health. This product was developed specifically for diabetic patients who have been hospitalized and is provided to patients by medical institutions.
This product has achieved very good results in a test in a British hospital. He Zeyi's team saw the potential of in-depth research and decided to go all out to explore more possibilities in life with this project.
In 2017, Jiandao-ai was born in Hangzhou, China.
Professional and dedicated to build a huge nutrition database
Jiandao-ai Lianchuang team can be described as luxurious. He Zeyi, chairman of the board, is a PhD in Big Data Science from York University in the United Kingdom, and is also a founding director of Wikipedia in the United Kingdom. Co-founder Yun Jing not only holds a doctorate degree in artificial intelligence from York University in the UK, but also a post-doctoral fellow at Newcastle University School of Medicine.
It is understood that Jiandao-ai's core co-creation team includes a doctor of clinical medicine, a doctor of cardiovascular medicine, and a team of experts focused on nutrition and public nutrition education. He Zeyi bluntly said that the talent structure of Jiandao-ai, which is composed of experts from different disciplines, is very comprehensive and diverse. In addition, Jiandao-ai also has a contracted consultant team composed of Chinese and foreign clinical experts.
It is worth mentioning that Jiandao-ai's core team is distributed in three countries around the world. In addition to Hangzhou, London, England and California also have their branches. The three-party team cooperated to complete product research and development, technology transformation, and product launch trials through remote cooperation and 24-hour uninterrupted communication. As of 2019, Jiandao-ai has 15 software copyrights, 3 Chinese utility model patents, and 2 of the 8 technology invention patents it owns are British invention patents.
The professional team has won the favor of investment institutions. In early 2018, Jiandao-ai completed the angel round of financing.
In 2018, Jiandao-ai, which completed the financing, did not immediately open up the market, but settled down and laid the foundation, and established a very complete video nutrition database in China. The database contains tens of millions of photos, and evaluates and analyzes more than 50,000 domestic dishes and more than 20,000 raw materials, laying a foundation for the subsequent adjustment of nutritional structure.
Why is the patient sick? How severe is the disease and how is the condition judged? In order to obtain more accurate results, Jiandao-ai also established a number of models, such as individual chronic disease risk assessment models, individual metabolism and nutritional demand models, and dietary risk factor control. Models, etc. Several models are currently pending for patents.
Accumulated hair, two products come out
In 2019, Jiandao-ai released two innovative products, namely the intelligent assessment management system for medical examinations and artificial intelligence assistants for family doctors.
The medical examination intelligent evaluation management system uses big data algorithms, expert maps and function recognition modes, and automatically generates a 1 + X medical examination plan, life health assessment report, post-examination medical center center data management center, and individualized management of the examination from the pre-examination evaluation. The terminal is composed to solve user management problems for hospitals, provide accurate experience and intelligent management after inspection.
After the patient obtains the medical examination report, the software system will ask specific questions, evaluate the patient's risk of chronic diseases, draw out the pathogenic factors that affect health, propose such as unreasonable diet structure, which type of food intake is too high, etc., and propose nutrition intervention And life intervention recommendations.
Doctors prescribe health prescriptions to the WeChat mini-program, and patients can view the medical report and suggestions for improvement through the mini-program. This system is suitable for hospitals, medical examination centers and large state-owned enterprises, and the total number of users has reached more than 100,000. He Zeyi said that this system can help the medical examination center to complete almost all out-of-hospital health management and supervision.
On the other hand, Jiandao-ai used big data algorithms, expert maps, and functional recognition patterns to build an innovative product for family doctors—the intelligent assistant of family doctors. The words "difficult to sign, no sign", "poor service level, insufficient specialization in general practice", "crowding of hospitals with serious and minor diseases, and difficulty in seeing a doctor" have revealed the dilemma of family doctors in community hospitals. On the one hand, the country's policy of continuously increasing primary medical care, while facing specific problems such as shortage of talents and poor service, family doctors in community hospitals need to have the basic knowledge of the general department as a basis, good community user management methods, and Rich experience in practicing medicine, etc. Heavy workloads and unspecified family doctors are overwhelmed.
The product consists of two parts, of which the "Personal Health Evaluation Intervention System" is based on the "UK General Practitioner's Guide", and realizes the countermeasures through functions such as fully automatic data transmission management, intelligent data mid-stage evaluation, and one-click generation of intervention programs. Effective empowerment of family doctor community health centers. After signing a contract with a family doctor on the "Family Doctor Smart Assistant-Doctor Side", the user establishes a personal basic health data file (personal physical examination, personal living habits), and generates a "personal illness" through a personal health assessment intervention system. Risk assessment report "and" personalized health management plan "to generate patient follow-up plans.
Users can adjust their dietary structure, eating habits, nutrition intervention and life intervention suggestions according to the health management suggestions provided by the "smart assistant" on the mobile phone, so as to reduce their own risk of disease, improve their physical fitness and develop a good life. The effect of the habit; the family doctor was released from the original messy business work. Through the "family doctor intelligent assistant", he managed more residents in an orderly and efficient manner, continuously improved his service level, and complied from "treatment" to "treatment." Disease "national policy requirements.
In addition, Jiandao-ai is developing intelligent robot products for patients with gestational diabetes. In He Zeyi's view, technology is a supplement to manpower, and artificial intelligence cannot replace doctors, clinical nutritionists, or health managers. Jiandao-ai's business model is to serve medical institutions.