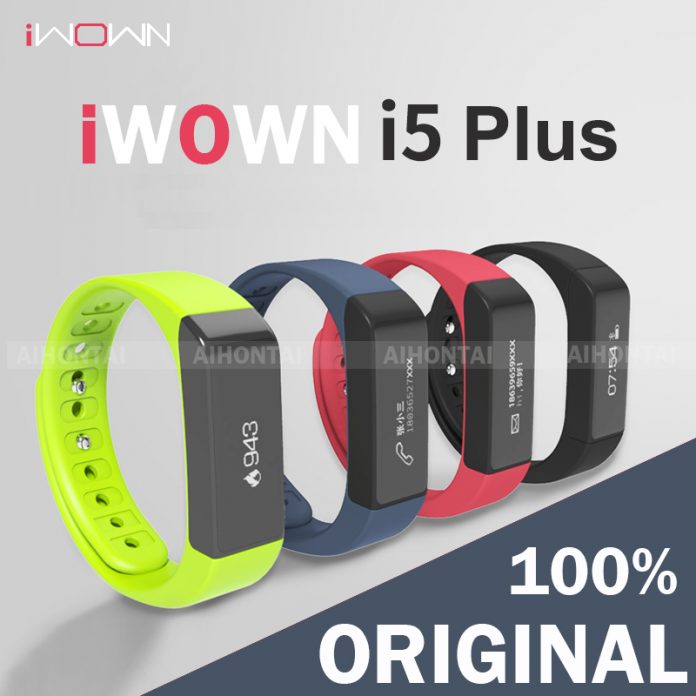 Recently, the "China Cardiovascular Health and Disease Report 2019" was officially released. As the chronic disease with the highest morbidity and mortality in my country, cardiovascular disease has once again aroused people's attention and discussion. According to the report, the prevalence of cardiovascular diseases in China is on a continuous rise. Among them, the number of patients with cardiovascular disease has reached 330 million. Cardiovascular deaths account for more than 40% of deaths from diseases in our country, which pose a great threat to life and health.
The increase in the number of patients has caused the market to continue to expand. According to the survey data of the China Business Industry Research Institute, the market size of China's cardiovascular health-related drugs has increased from 158.8 billion yuan in 2015 to 212.2 billion yuan in 2019, with a compound annual growth rate of 7.5%, and it is expected to increase by 3.3%. The compound annual growth rate will be further increased from 217.5 billion yuan in 2020 to 247.7 billion yuan in 2024.
Facing the vast market of hundreds of billions, many companies and teams have entered the game. For example, Zhongjia Hengtai, which uses vascular endothelial function testing to advance the management of cardiovascular health; another example is that Dr. Enpeng Du's team uses magnetorheological flow to lower blood pressure and uses physical therapy to treat cardiovascular diseases; low-light medical focus on cardiovascular imaging diagnosis and treatment equipment and many more.
iWown is a high-quality company that develops the cardiovascular health market. The company was established in 2012 and is committed to creating an out-of-hospital monitoring solution for cardiovascular diseases.
Create medical-grade smart wearable devices
Changes in vital signs data such as blood pressure, blood oxygen, body temperature have important reference significance for cardiovascular health. Therefore, for cardiovascular health management, smart wearable devices are a good choice, which can help people continuously monitor heart rate, ECG, sleep, exercise and other multi-dimensional health data for a long time to assess health risks.
Although when smart wearable devices were on fire a few years ago, most of the products did not reach medical grade, smart wearable devices were not accepted by the public. But with the iteration of technology, smart wearable devices are increasingly recognized by people.
Relevant data shows that the general public's acceptance of smart wearable devices is already high. Active users wear them for more than 15 hours on average. The older the older the longer the average wear time, and the average wear time for people over 60 years old is more than 17 hours. The measurement frequency of ECG data has become more frequent with age. Some people use smart wearable devices to monitor heart health has become a part of daily life.
"After wearing smart hardware devices, users can monitor adverse changes in the body through real-time monitoring." iWown founder Zhu Hongjia told Artery Network that early prevention and control of cardiovascular diseases Discovery is very important. Because for the vast majority of patients with symptoms, they don't actually know whether they are sick or what kind of disease they are suffering from, so they don't get treatment in time. However, diseases such as acute myocardial infarction often occur very suddenly, at this time patients need to seek medical treatment every second. By monitoring the patient's vital signs outside the hospital, when encountering such incidents, medical staff can judge the patient's physical state in advance, respond as soon as possible, and dispatch at any time.
In response to this, iWown has developed smart bracelets and smart watches for monitoring cardiovascular health. The product can perform 24-hour heart rate monitoring, sleep monitoring, ECG monitoring, etc. In terms of function, it also provides services such as SOS, location services, message push and communication modules.
In addition to the frightening cardiovascular disease due to disability and the highest fatality rate, China currently has the widest range of hypertension users with more than 400 million patients, and IWY has also launched a truly medical-level blood pressure monitoring. Wristband HB1, this solution abandons the traditional wrist PPG measurement method that has no accuracy at all. Based on the pulse wave measurement technology of the traditional blood pressure monitor, the innovative fingertip PPG measurement method is used to cooperate with global medical-grade semiconductor manufacturers The chip is optimized by a large number of users' real algorithms, and the blood pressure measurement results are satisfactory. At present, the pulse wave-based single-channel fingertip PPG solutions and products launched by IWY are in a leading position in the world.
In terms of technical advantages, iWown's products have three main highlights.
The first is medical grade. The accuracy of iWown's ECG (electrocardiogram) and PPG (photoplethysmogram) functions in judging atrial fibrillation is as high as 94.76% and 93.27%, respectively. The cumulative shipments of ECG wearables worldwide are 200,000, and customers have recently obtained CFDA certificates.
The second is multi-dimensional. Through fingertip optical sensors, gyroscopes, acceleration sensors, barometers, bio-electricity, GPS and other sensors, iWown watches can obtain heart rate, blood oxygen, blood pressure, sleep, exercise, HRV, mental stress, and body fat. Rate and other data to achieve multi-dimensional management health.
The third is the algorithm model. After accumulating data of 10 million users, iWown has accumulated core algorithms such as automatic motion recognition, atrial fibrillation automatic diagnosis, REM sleep, ECG diagnosis, arteriosclerosis index, mental stress, etc., and it is constantly iterating and upgrading. .
R&D team from famous domestic schools and first-line famous companies
Behind high-quality products is a high-quality team. At present, 80% of iWown's staff are R&D personnel. The graduate schools are from famous universities such as Harbin Institute of Technology, University of Electronic Science and Technology, Nanjing University, Huazhong University of Science and Technology, and many R&D personnel are from well-known companies such as BGI, Lexin, and Asia Optics.
Among them, the founder Zhu Hongjia graduated from Huazhong University of Science and Technology with a major in communications engineering, entered a listed communications equipment company in 2003, and has 17 years of experience in the communications and consumer electronics industries; co-founder Huang Jianwei graduated from Nanjing University with a major in computer science, and worked in Konka Group in 2003 Product development, with rich experience in the computer and electronics industries; co-founder Jing Maosheng is responsible for the company's supply chain, quality and delivery, focusing on the design, research and development and supply chain management of precision instruments and digital electronic products for more than ten years.
It is worth mentioning that Dr. Yuzhi Fukuda joined iWown in 2016 as the head of the Japanese R&D center. He has worked for Mitsubishi and Olympus Group in Japan since 1998; the marketing director Zhang Yi graduated from Huazhong University of Science and Technology Communications Majored in engineering, engaged in sales and marketing at Huawei in 2004, and is now responsible for MKT and e-commerce.
Cooperate with well-known medical institutions, both To C and To B
In terms of market cooperation, iWown conducts scientific research and technical cooperation with well-known medical institutions, including the exploration, clinical trials and applications of smart wearable products and solutions in the clinical medical field, as well as the research on heart health algorithms and models around cardiology. It should be noted that in addition to Huawei, iWown is a smart wearable manufacturer that cooperates with top domestic non-profit medical institutions. In terms of industry customers, professional health management organizations in the United States and Asia and domestic medical industry companies have achieved cooperation with iWown.
In terms of business model, iWown is both To C and To B. Specifically, on To C, iWown provides health management products and services for users with health management, risk screening, and chronic disease tracking by including "hardware + services". The pricing method is monthly payment, and the service package exceeds Later, pay per time; for To B services, iWown provides solutions for health management, elderly care and medical institutions with health management and chronic disease monitoring through hardware (rich wearable devices) and systems (user terminal, management background, analysis background) Plan, the pricing method is system 0 down payment, installment payment after deploying the application.
In terms of channel layout, iWown is also actively embracing e-commerce. In JD's 2016 sales ranking, iWown's smart hardware products ranked TOP 4. "We have accumulated rich industry resources in the production and sales of smart watches and smart bracelets. Next, we also plan to launch products through nursing homes and insurance companies." Zhu Hongjia said.
For future development, iWown will first build a global cardiovascular health management network platform, and second, strive to become a daily family health management platform, on which there are users and professional doctors. "For each user, we can work with doctors to provide a personalized health management plan." Zhu Hongjia said.