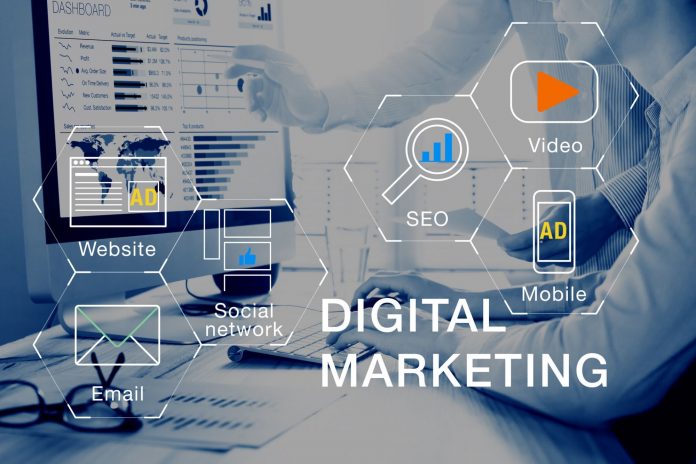 In the AIGC era, how to empower pharmaceutical companies with more efficient and lower cost integrated digital marketing solutions for doctors and patients.
China's pharmaceutical market is ushering in a new wave of digital change. The digital marketing of pharmaceuticals is attracting attention with its huge market scale. On the one hand, China's innovative drug market is still developing rapidly, and a large number of innovative companies are involved in it; on the other hand, a series of factors, such as the impact of medical insurance and procurement policies, fierce competition for innovative targets, etc., have led to the pressure of cost reduction and efficiency improvement for innovative drug companies. On the other hand, a series of factors have led to the pressure and challenges of cost reduction and efficiency improvement for innovative drug companies, which urgently need third-party commercialization. This has provided opportunities for third-party companies focused on providing marketing services for innovative pharmaceutical companies.
Founded in 2011, Xingshulin is no longer just a platform that provides tools for doctors after more than 10 years of development. Integrated doctor-patient digital marketing for innovative drugs has become the main business of this company, which has accumulated decades of doctor-patient resources, and has a very successful practice on the ground.
First of all, Xingshulin has a profound accumulation of medical resources. This is due to Xingshulin's continuous expansion in clinicians' medical education and research scenarios and patients' screening, guidance, follow-up, rehabilitation and follow-up scenarios.
Founder and CEO Dr. Zhang graduated from Xiehe and worked at Wellpoint, the largest health insurance group in the US, as a research manager in the healthcare strategy department. When he founded Xingshulin in 2011, he was familiar with the needs and pain points of physicians' professional skills improvement, and his initial goal was to bring the "three treasures of Xiehe" – library, case room, and old professor – that can most effectively improve clinicians' professional skills online. By developing platform tools such as medical pocket, medical record folder and cloud academy, Xingshulin has digitally met the clinical needs of medical education and research of physician users. As of today, Xingshulin has gradually built up a medical collaboration network, and the platform has registered nearly 2 million doctors.
In addition, Xingshulin has reached more than 400,000 patients and their families by launching "Cloud Ward" for patient follow-up management and Xingshulin Internet Hospital to provide follow-up consultation services. Xingshulin has reached more than 400,000 patients and their families. The number of patients and their families reached by Xingshulin has reached more than 400,000, and the number continues to grow as the trend of online medical patients accelerates.
Secondly, it is the accumulation of massive amount of real data. In the process of serving doctors and patients, Xingshulin platform has accumulated a huge amount of real clinical case data, and the granularity of the data has reached the level of scientific research. This makes the Xingshulin platform become a platform that understands both doctors and patients.
Thirdly, it is the accumulation of experience of pharmaceutical companies' services. As early as 2015, Xingshulin has been trying to cooperate with pharmaceutical companies to provide innovative marketing tools based on its own capabilities to help pharmaceutical companies better reach doctors and patients. In the past few years, the number of pharmaceutical companies served by Xingshulin has reached 165, including many well-known multinational pharmaceutical companies and domestic top pharmaceutical companies. The cumulative number of projects served by Xingshulin has also reached nearly 700.
The fourth is the continuous investment in R&D. Over the years, Xingshulin has continued to invest in a high proportion of R&D. Xingshulin's doctor's workbench for doctors' medical education and research scenarios, intelligent follow-up system for patient consultation and follow-up management, digital marketing cloud platform for commercialization of innovative medical products, software platform for technical service support, and numerous technical implementation systems for various business services have all matured. Xingshulin's marketing system has been matured and completed.
Among them, Xingshulin's marketing cloud platform Apricot Reach, Apricot Uptake, Apricot Care, Apricot Coordinate, Apricot Evidence and other one-stop online configurable PaaS system solutions have covered many scenarios of digital marketing for pharmaceutical companies.
Currently, Xingshulin is one of the few companies in the digital healthcare AIGC field that has fully equipped with scenarios, pendant data and algorithm technologies, and run through business scenarios and implement products for commercial services.
For innovative drug companies, there are two core issues that need to be solved: first, how to achieve rapid growth of sales after the launch of innovative drugs; second, how to root the value proposition of products in the minds of doctors and patients and continuously obtain clinical treatment benefits.
This ultimately comes down to how to adopt more effective ways to influence physicians and patients.
At the doctor level, to help doctors establish clinical decision-making, it is not only necessary to reach out to the knowledge of innovative drugs, but also to promote doctors' recognition of the value of products through real clinical treatment scenarios; at the patient level, to realize patients' benefits from medication, it is necessary to help patients understand the therapeutic benefits and provide various means to realize the improvement of medication safety and accessibility.
However, in the past, pharmaceutical marketing services provided by third parties often failed to effectively serve all ends. Xingshulin's GPT-enabled integrated doctor-patient digital marketing management platform truly serves both doctors and patients while helping innovative drugs to take off in the market.
In terms of physician education, when patient projects are enrolled, Xingshulin based on GPT semantic analysis can help doctors accurately design core indicators, visualize data and effectively analyze patient data. And based on GPT capability, it automatically feeds back assessment results to help doctors precisely experience the differentiated clinical value of innovative drug products and change their perceptions. When doctors recognize the value and engage in academic sharing, its unique AI case generation system can help doctors generate presentation PPT with one click. it contributes to the transformation of clinical drug use decisions through the transformation and influence of core doctors' perceptions.
In terms of patient management, Xingshulin drives better patient management through GPT technology, changing the previous situation where patient management effectiveness was difficult to measure and complex diseases were difficult to achieve, while greatly improving management efficiency. At present, Xingshulin adopts a three-teacher co-management mechanism to provide long-term management services for patients through a team of health managers, a team of specialists and a team of collaborative consultation experts. During the service process, based on Xingshulin's own disease knowledge base and the training of desensitized data deposited in the past, its existing GPT model can already assist health managers to collect data to grasp the current status of patients and provide supplementary diagnosis and treatment suggestions to specialists, which greatly reduces the past reliance on human resources. Ultimately, it has brought about an extension of patient DOT.
Unlike other companies currently offering pharmaceutical digital marketing solutions, Xingshulin offers a solution with several key features:
First, it is the empowerment of offline academic representatives. After the epidemic, offline pharmaceutical marketing has returned to the pharmaceutical marketing stage, and the integrated doctor-patient digital marketing solution provided by Xingshulin enables the empowerment of offline academic representatives, based on the patient case data collected by GPT capabilities, to realize doctor visits based on patient cases through Case Call. It fundamentally changes the previous inefficient representative visit model.
Secondly, it makes the input-output ratio ROI measurable. In the past, it was often difficult to measure ROI for innovative pharmaceutical companies' crude marketing efforts, but there is a clear correlation between behavior and perception based on physicians' perceptions of drugs and clinical decisions to prescribe drugs. Xingshulin helps pharmaceutical companies achieve accurate measurement of ROI by creating corresponding models, and also makes it easier for innovative pharmaceutical companies to see the effectiveness of marketing.
Finally, it is the value empowerment based on GPT. It is conceivable that the accuracy and sensitivity of GPT will be further enhanced with the increase of consultation and response information accumulated in Xingshulin's disease-related database. Ultimately, through the integration of GPT capabilities, Xingshulin will further enhance the effectiveness of the overall doctor-patient integrated digital marketing program while achieving a reduction in marketing costs.
Based on the recognition of Xingshulin's GPT-enabled doctor-patient integrated digital marketing solution, dozens of new drugs have already entered into cooperation with Xingshulin. For example, a breast cancer field oncology drug, with the help of Xingshulin digital marketing solution, has achieved the coverage of 500+ oncology physicians and 5000+ oncology patients. Through the form of physician education + patient care, the post-diagnosis care program for breast cancer patients created by Xingshulin has achieved the improvement of patients' medication benefits and the effective extension of DOT.
The era of crude marketing of pharmaceutical marketing has passed. With more emphasis on marketing input-output ratio and precision marketing, innovative pharmaceutical companies will undoubtedly want to maximize marketing revenue with more controllable costs.
Xingshulin, which has created an integrated doctor-patient digital marketing solution by continuously sinking medical resources and accurate medical data and integrating GPT capabilities to continuously reduce costs and improve efficiency, is seeing a good opportunity to rapidly expand its market.
The market will undoubtedly reward every practitioner who is willing to plow deep in the niche. The pharmaceutical digital marketing field is no exception.