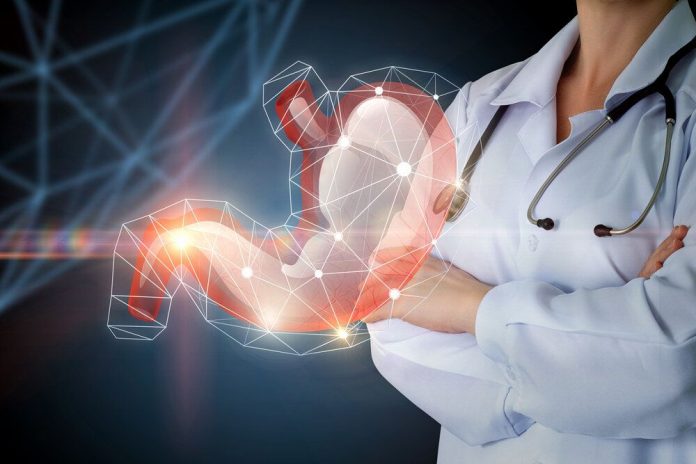 Innovision Medical recently completed a new round of financing of tens of millions of RMB led by Yuan Sheng Venture Capital and followed by New Silk Road Capital and Xiamen Golden Circle Investment Group. The funds raised will be used for product development and marketing.
Innovision Medical, founded in 2017, is a pioneer in the field of artificial intelligence gastrointestinal endoscopy real-time assisted diagnosis. Aiming at the clinical needs of hospital endoscopy centers at all levels, it uses artificial intelligence technology to process gastrointestinal endoscopy image data, share the workload of endoscopists, improve the efficiency of gastrointestinal lesion diagnosis, and realize the economic and social significance of artificial intelligence technology in the field of gastrointestinal endoscopy diagnosis.
It is also one of the first platforms in the world to use artificial intelligence technology to assist in full GI endoscopic early cancer screening and one of the first AI GI endoscopy clinical access solutions in the world.
The core functions of the product include "lesion detection" and "procedure quality control". It has the ability to provide real-time indication and assisted diagnosis of multiple diseases covering the entire digestive tract, with high sensitivity and specificity that is ahead of the industry. It provides quality control and operation navigation during endoscopy without additional display devices and is "embedded" to better meet clinicians' usage habits, reducing the burden of endoscopists and improving the quality of endoscopy.
In terms of product design, technology polishing, and exploring clinical needs, Innovision Medical adheres to the concept of "doctor as teacher and patient as the first", and is not only a "professional investigation assistant" and "strict quality control assistant" for endoscopists. In addition to being a "professional probing assistant" and "strict quality control assistant" for endoscopists, Innovision Medical has also developed a number of endoscopy-assisted diagnostic functions and services based on the opinions of top endoscopy experts from many hospitals, gradually forming a complete AI gastrointestinal endoscopy solution.
Innovision Medical has long been focusing on promoting scientific cooperation with clinicians and actively listening to the real feedback from front-line doctors. 2022, seven top endoscopy centers, including Prince of Wales Hospital of the Chinese University of Hong Kong, the First Hospital of Jilin University and Beijing Friendship Hospital, cooperated to publish in the top international journal Clinical Gastroenterology and Hepatology. Gastroenterology and Hepatology, a multicenter randomized controlled study showed that in a colonoscopy study of more than 3,000 asymptomatic patients, the Shadownor Eagle Eye System helped physicians increase the detection rate of intestinal adenomas by 5% to 10%. A study published in Endoscopy, a top international journal in the field of endoscopy, shows that the accuracy of the system has reached 2.6 mm for the detection of flat early esophageal cancer. The joint application of artificial intelligence in the field of gastrointestinal endoscopy is being carried out.
Based on the support and trust of experts and excellent clinical validation results, Innovision Medical has been granted a Class II medical device registration license in 2021 and continues to efficiently promote the approval of Class III medical device registration license. In 2023, Innovision Medical will continue its efforts in product registration, start the registration filing of many Class II and III medical devices, and build a product network of artificial intelligence in the field of digestive endoscopy assisted diagnosis.
As a pioneer and leader of AI assisted diagnosis, Innovision Medical is deeply rooted in the field of gastroenterology and artificial intelligence technology to solve the pain points such as the serious imbalance between the ratio of patients and endoscopists, the uneven quality of endoscopy equipment and the low rate of early diagnosis of gastrointestinal cancers caused by early lesions not easily detected in China. The core team of Innovision Medical is composed of representatives from Hong Kong and China.
The core team of Innovision Medical is composed of professors and doctors from top universities and hospitals such as the Chinese University of Hong Kong, Hong Kong Polytechnic University, Xiamen University and West China Hospital of Sichuan University, and has established in-depth cooperation with top medical institutions and experts in the field of endoscopy at home and abroad. At present, the Innovision Eagle Eye has been installed in more than 200 hospitals at different levels across China, with more than 200,000 cases of auxiliary examinations, without adverse events, and has been recognized and praised by experts at all levels.