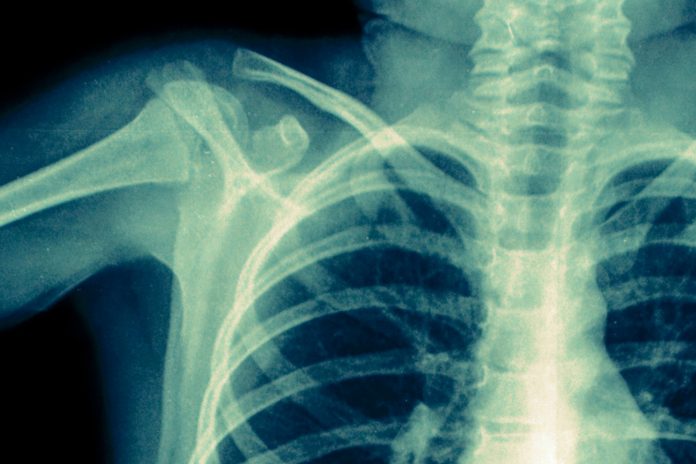 HuiYiHuiYing, a leader in medical imaging artificial intelligence, announced that it has successfully completed the latest round (C2 round) of hundreds of millions of yuan in financing, which is a large-scale financing event in the medical artificial intelligence industry. This financing set a record for the company's financing, and Yikai Capital continued to act as the exclusive financial adviser in this transaction.
This round of financing was co-invested by Shougang Fund, Sinopharm Junbai, and Kunjian Xintai, a fund of Sinopharm Holdings, and old shareholders such as CDH Investment, Datai Capital, and Lanchi Venture Capital continued to increase. The raised funds will be used for the company's product innovation, business development, sales channel construction and team expansion. In 2018, HuiYiHuiYing also received strategic investment from Intel Capital and Singular Energy Investment. It was the first AI medical company invested by these two funds in China. So far, HuiYiHuiYing is the only medical artificial intelligence company that has simultaneously received investment from three global top 500 giants.
Since being settled in Beijing Zhongguancun Dongsheng Science and Technology Park in 2015, HuiYiHuiYing initially started from smart medical imaging, and has made many exploratory attempts around AI algorithm models and technology landing. After that, it gradually established an AI-based big data platform to build from scientific research to clinical The whole process is closed-loop, and the products have been applied in more than 1,000 medical institutions around the world. After five years, the AI ​​medical imaging ecosystem structure built by HuiYiHuiYing is slowly unfolding. Relying on the rapid advancement of application execution, HuiYiHuiYing has deployed its business in more than 50 countries and regions around the world and has become one of the leading players in the AI ​​medical imaging track.
Relying on the core technology of image deep learning and a number of patented technologies, based on cloud computing, big data, and artificial intelligence technology, HuiYiHuiYing currently has NovaCloud® intelligent imaging cloud platform, Dr.Turing® artificial intelligence assisted diagnosis platform and RadCloud® big data artificial intelligence The three major product systems of the scientific research platform make medical imaging digital, mobile, and intelligent, and complete the closed loop of screening, diagnosis, and treatment decision support.
From the perspective of AI product design logic, it mainly focuses on the dimensions of "disease + course", and now supports DR fracture, DR tuberculosis, CT pneumonia, CT pulmonary nodules, CT liver cancer, CT aortic dissection, CT abdominal aorta A variety of artificial intelligence-assisted screening and diagnosis software for tumors, MRI prostate cancer, MRI breast cancer, MRI brain tumors and breast mammography, and more than 20 items are in incubation, including DR fractures, DR tuberculosis, CT pulmonary nodules Etc. are applying for the third category of domestic medical device registration certificate.
In 2020, the global new crown virus is raging. In the battle against the new crown pneumonia epidemic, medical workers in more and more countries choose to cooperate with HuiYiHuiYing to use artificial intelligence technology to deal with the huge impact of the surging epidemic on the medical system. HuiYiHuiYing's new coronary pneumonia AI-assisted screening system has entered more than 100 local head hospitals in more than 50 countries and regions around the world. Through AI-assisted CT image recognition and AI-assisted clinical decision-making, it has effectively helped medical institutions in many countries to use it. AI technology to make up for the severe lack of manpower and knowledge gap.
Wang Zhijian, Chief Investment Officer of Shougang Fund, said: "Medical health is the investment segment that Shougang Fund has focused on for a long time. AI+ medical is the subdivision we focus on in the field of medical health. In terms of technological innovation, medical imaging diagnosis is AI is the most widely used and most mature scenario in the medical field; in terms of actual demand, the new medical infrastructure will promote the investment in AI technology and help alleviate the problem of insufficient and uneven supply of medical resources in China. At the same time, " "AI+Medical" is in line with Beijing's general direction of encouraging the development of ten high-tech industries. As a market-oriented investment fund with a background of state-owned assets, we very much hope that we can support the development of enterprises with emerging diagnostic and therapeutic technologies through investment, and we also hope to cooperate with Shougang Fund The hospital operation management group under its subsidiary has formed strategic synergy to substantially help the development of these startups."
Shen Wenzhu, Deputy General Manager of Sinopharm Junbai Fund, said: "As one of the leading companies in the medical AI field, HuiYiHuiYing has achieved outstanding results in multiple international business competitions and evaluations. In addition, we see that HuiYiHuiYing is currently abroad. A major commercial breakthrough has been achieved. During the epidemic, the company quickly developed an AI image screening product for COVID-19, and in-depth cooperation with Huawei to expand overseas markets, and has achieved a pay-per-person mechanism. In the future, in the domestic market, it will gradually advance With the landing of the NMPA registration certificate, we will also cooperate with the company to promote the formal large-scale commercialization process, and devote ourselves to the development and promotion of digital imaging and AI products suitable for public health and hierarchical diagnosis and treatment, forming an efficient and easy-to-use medical imaging platform, with a view to future AI While the product assists in improving the efficiency of hospital services and diagnosis, it further deepens the integration with clinical practice through data learning and product iteration, and creates a benign ecological closed loop of medical AI.
Chen Lei, head of Kunjian Xintai, said: "AI diagnosis is an important practice of artificial intelligence in the medical field. Data mining and cloud computing technology will empower the medical imaging vertical industry, thereby bringing disruptive changes to the entire medical industry. The Jian team insists on believing that the artificial intelligence-assisted diagnosis function can not only reduce the burden of doctors in high-level hospitals, but also improve the quality of doctors in basic hospitals. It is an important supplement to the traditional diagnosis and treatment model that relies solely on doctors. It is a rigid demand and has a huge market potential. It can provide continuous driving force for accurate and intelligent diagnosis in the medical imaging industry."
As the investment banking consultant of this transaction, Li Gang, a partner of ECapital, said: "As the core driving force of new infrastructure, AI technology can empower various industries, especially as the medical industry closely related to the people's livelihood. In the new crown epidemic, the advantages of AI in the medical field have been fully demonstrated. The Ministry of Industry and Information Technology has also issued the "Proposal for Giving Full Play to the Empowering Effect of Artificial Intelligence and Working Together to Fight the Pneumonia Epidemic Caused by the Novel Coronavirus", advocating the empowerment of artificial intelligence. , To develop and release artificial intelligence products and solutions to the most needed places, bringing new opportunities for the future development of "AI + medical". Yikai Capital continues to be optimistic about HuiYiHuiYing's product layout in the AI ​​medical field and commercialization in the global market At the same time, with the strong support of this round of "national team" investors, we believe that HuiYiHuiYing will gain a greater advantage in the future competitive landscape of the medical imaging AI industry. We are very honored to help HuiYiHuiYing complete this round of financing."