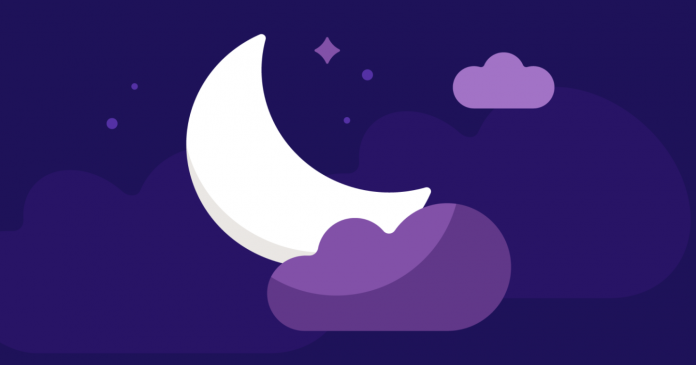 From traditional home textiles and sleep aids to the prevailing sleep technology products and sleep solutions, the sleep of modern people has derived a market of hundreds of billions. According to public information, from 2016 to 2020, the overall market size of China's sleep economy has increased from 261.63 billion yuan to 377.86 billion yuan, covering fields such as home textiles, sleep aid apps, and sleep aid services. The number is also increasing.
Although the market is huge, the public's awareness of sleep medicine is not high. In fact, sleep medicine was officially included in the list of training catalogs in the "Regularized Training Specialist Catalog for Specialist Doctors (2019 Edition)" issued by the Chinese Medical Doctor Association in 2019, and became a secondary independent discipline in China. Gastroenterology, etc. are tied.
However, many products and services for sleep problems on the market at this stage are not closely related to sleep medicine, lack evidence-based medicine, and have limited effects on sleep intervention. Aiming at sleep disorders, Beijing Yizhimian Medical Technology Co., Ltd. (hereinafter referred to as "Yizhimian") uses technologies such as the Internet, the Internet of Things, and AI to innovate and digitize sleep-related medical technologies and therapies, and at the same time integrate with the upstream and downstream industries to link the fields Experts, hardware products and offline scenarios provide overall sleep solutions for users and corporate customers.
Compared with foreign markets, my country's sleep health industry started late, and the solution to sleep problems is mostly staying at the stage of sleep aid, with low therapeutic properties. And Yizhimian chose to integrate sleep medicine into the company's products and services because of the professionalism of the team in medicine.
It is understood that Kong Xiang, the founder of Yizhimian, is a registered RPSGT in the United States and a member of the American Society of Sleep Medicine. He has a systematic study and understanding of sleep medicine. The core team is composed of senior executives from Tencent Penguin Doctor, Tongrentang Health and other companies and have professional The composition of experts with medical background can provide all-round support for product design, research and development and implementation. In addition, Yizhimian has established cooperative relationships with a large number of sleep medicine center physicians and international sleep experts in the top three hospitals to ensure the professionalism of product research and development.
In the early days of Yizhimian's establishment, it mainly collected users' sleep data through remote or hardware monitoring, and recommended suitable sleep improvement services for users based on the results of data processing. With the budding development of digital therapy in China, the Yizhimian team realized that the form of digital therapy is highly compatible with the company's existing business. Therefore, the team began to gradually explore sleep digital therapy and plan to use it as the company's business development. Important direction.
Although some sleep products on the market can relax and help sleep to a certain extent, they lack the support of medical evidence in product planning and design, and they are not well integrated with sleep medicine.
In addition, the functions of some products are relatively single. In fact, there are many reasons for sleep problems, and sleep itself has obvious multi-disciplinary, intersecting and systemic characteristics, so a single point of action cannot solve sleep problems well.
In response to the above problems, Yizhimian uses the sleepower system for insomnia digital therapy, combined with hardware, data and services, from the six dimensions of cognitive behavior, mental stress, sleep environment, physical factors, dietary health and sports health, to create 6D- for people with sleep difficulties. SMART sleep solution, build a professional and convenient sleep digital platform. In the future, Yizhimian also plans to launch products such as Musicalm, a digital therapy for music and Brainew, a digital therapy for MCI (Mild Cognitive Impairment).
Empower the B-side and reach the C-side
At present, the treatment of insomnia is usually divided into the following two: cognitive behavioral therapy for insomnia (CBT-i) and drug therapy. Among them, CBT-i therapy is recommended by the American College of Physicians and the European Sleep Research Association as the first choice for the treatment of insomnia. At present, the most effective non-drug treatment for insomnia is also commonly used for self-regulation of insomnia. It improves sleep by correcting inappropriate concepts and attitudes to sleep and bad behaviors, including sleep hygiene education, relaxation therapy, cognitive therapy, stimulation control, and sleep restriction.
Compared with drug therapy, CBT-i therapy has an advantage and is gradually being developed in China. However, due to the long treatment cycle, limited doctor resources, low compliance and general experience, the popularity of this therapy is not high.
And Yizhimian's sleepower digital therapy for insomnia combines CBT-i therapy with music therapy innovations, and uses AI technology to form a unique intelligent MCBT-i system (Musci-based Cognitive and Behavioral Therapy for isomnia), which can perform on insomnia users. Data-based and intelligent services. In addition to CBT-i technology, sleepower can also play the value of music therapy, making up for the shortcomings of CBT-i in terms of stress reduction, sleep aid, and regulation of the excitability and fun of the brain and nervous system.
At the same time, customize, adjust and push intervention treatment plans based on sleep evaluation data of insomnia users, so that users no longer blindly search, reduce the "cost of trial and error", and choose the right one at a time. It is also equipped with professional physicians and sleep managers to solve the in-depth and specific needs of a small number of users, and ultimately solve the problem of insomnia accurately and effectively.
According to existing implementation cases, after the intervention of Yizhimian digital therapy, the user's sleep efficiency has been improved by 30%-50%, the time to fall asleep has been shortened by 50%, the length of sleep has increased by 40%, and the insomnia problem has been significantly improved.
In terms of business model, opening up the B-end market is an important way for Yizhimian to accumulate resources. Based on a team of international and domestic experts and medical technology innovation capabilities, Yizhimian can provide customized sleep solutions for companies such as platforms, hotels, insurance, etc. This model can also allow Yizhimian to reach C-end users in contact with each other, and provide them with sleep cognition. , Sleep monitoring, AI/expert report interpretation, health risk warning and other continuous sleep management modes.
In addition, Yizhimian has also opened up technical interface cooperation. Taking the previous cooperation between Yizhimian and Huawei HarmonyOS as an example, Yizhimian developed the Harmony FA–YizhimianSleepower based on the data link between HarmonyOS and sleep smart terminals, which can provide customers with professional sleep digital health and digital medical care. solution.
In terms of specific operation, Huawei mobile phone users with HarmonyOS installed can call up "My Services" by sliding on the lower right corner of the desktop, search for "YizhimianSleepower", and then choose to add a service card to the system desktop. The user clicks on the "YizhimianSleepower" card to enter the sleep system to learn about sleep science, perform sleep assessment, and select a sleep training plan.
More importantly, through cooperation with the B-end, Yizhimian can collect more user characteristic data for training algorithm models, and provide support for subsequent optimization and iteration of the product. It is understood that Yizhimian has established cooperative relationships with many companies and platforms including Huawei, Lexin Medical, BOE Health, and Penguin Almond Doctor Group. In the future, Yizhimian will continue to increase the expansion of the B-end business to cover more people.
Although the sleep economy has gradually risen in our country today, it is undeniable that due to the short development time of sleep medicine in China, the shortage of high-quality professionals is still a problem in the development of the industry.
In this regard, Yizhimian united sleep and psychology experts from three domestic hospitals to jointly develop a training course system, closely combining clinical knowledge and skills of insomnia and mental disorders, and cultivate comprehensive talents for sleep counseling, sleep training and sleep management, for the sleep health and general health industry Provide high-quality talent pool.
Next, Yizhimian will continue to innovate in sleep medicine technology, and at the same time achieve a combination of production, learning, and research, and transform and promote more high-quality innovative technologies to the market. At the same time, it promotes the clinical trials of existing digital therapy products and lays the foundation for subsequent product applications for medical device registration certificates.
In terms of products, Yizhimian will also increase the research and development and promotion of professional medical functional music used in the treatment of insomnia, decompression, anxiety and depression, and related fields. cooperate. In addition, Yizhimian will also try to combine knowledge of brain science and neuromedicine to expand digital therapy to areas such as Alzheimer's disease.
As an important support for Yizhimian's product design and application, data is also Yizhimian's next focus direction. Yizhimian will deeply cooperate with sleep monitoring equipment including bracelets, watches, rings, brain waves and other products, integrate objective and subjective sleep data, dig deeper into the value of data, optimize sleep evaluation and analysis algorithm models, and form sleep data collection, analysis, management and Application standards.
Yizhimian adheres to the values ​​of professionalism, innovation, focus and long-termism. In the future development of the company, Yizhimian also hopes to cooperate with capital that fits in the concept to help product development and market promotion.