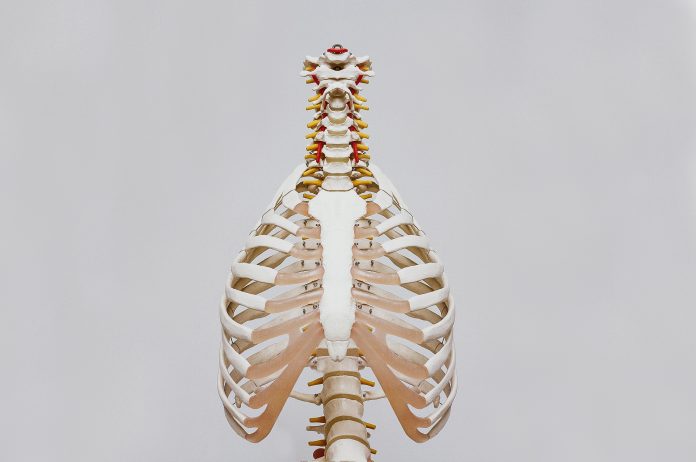 Chronic diseases are like chronic poisons that continually erode the lives of patients. Cardiovascular disease is like "Heding Red" in poison, which is more harmful than other chronic diseases, and the mortality rate is even higher than that of tumor. According to the latest data, the mortality rate of cardiovascular disease is higher than that of tumors and other diseases, accounting for more than 40% of the deaths of residents.
Cardiovascular disease is the first cause of chronic diseases in China and the leading cause of death among our nationals. Academician Ge Junbo, Chairman of the China Cardiovascular Health Alliance, once said: "Compared with the overall turning point of cardiovascular disease mortality in the United States, the mortality rate of cardiovascular disease in China is still climbing. China's cardiovascular disease awareness and scientific prevention and control overall It is imperative to upgrade."
In 2019, the two sessions first wrote chronic diseases into the government report, emphasizing the prevention and treatment of chronic diseases, and incorporating cardiovascular outpatient drugs into medical insurance reimbursement. Due to the great harm of cardiovascular disease, the government attaches great importance to it, and cardiovascular disease prevention and control has once again become the focus.
How can companies that focus on cardiovascular disease help the public prevent such diseases? What are the innovative solutions for diagnosis and treatment? What new technology is there in rehabilitation? With these questions, the reporter interviewed Guangdong Puisemed Technology Co., Ltd. (Puisemed), a high-end cardiovascular medical device and consumables developer.
Layout cardiovascular full-process medical products
Founded in 2014, Puisemed is a high-tech enterprise dedicated to the research, development, production and sales of cardiovascular medical device products in the Zhuhai National High-tech Industrial Development Zone in Dawan District, Guangdong, Hong Kong and Macau.
Pu Chengmed, Chairman of the Board of Directors, said: "The company plans to build a cardiovascular product industry chain in the prevention and treatment + diagnosis + treatment + rehabilitation in the cardiovascular field. We dare to do this because we have a strong technical research and development team."
At present, Puisemed has more than 20 R&D personnel, many of whom have doctoral and master's degrees. It not only has a medical team that is proficient in clinical medicine, but also an excellent R&D process engineer who has been in business for more than ten years. Yan Chengmin said: "This team is a high-level, high-quality compound talent team who is familiar with the development needs of the industry and is proficient in product production, sales and management technology."
"Medical product R&D and design should not be closed-door. Puisemed's products truly realize 'from clinical use to clinical use." Yan Chengmin said, "We insist on the combination of medical and industrial, all products are derived from clinical needs and explore potential market demand. At the same time, our R&D personnel keep track of advanced technology information at home and abroad, and gain an in-depth understanding of industry trends and domestic and international market trends. In addition, the team also makes full use of technologies such as Nitinol processing and emerging materials to innovate products and provide services for more patients. "
>>>>
Left atrial appendage occluder
Qi Chengmin introduced: "Puisemed cooperated with the Tenth People's Hospital affiliated to Tongji University to develop a left atrial appendage occluder suitable for preventing stroke caused by non-valvular atrial fibrillation. Puisemed adopted the opinion of clinicians at the beginning of product design. In the clinical application process, doctors found that there are insufficient foreign products. According to the opinions of clinicians and the characteristics of Asian heart disease structure, Puisemed engineering team designed a new type of Leftear left atrial appendage occluder, from the sealing effect, surgery Indications, one-stop surgery application extension, and patient perforation are more minimally invasive."
The new product development has experienced many steps such as design and development, design verification, animal experiment, type test, First-in-man, clinical trial, etc., and has experienced multiple difficulties. At present, the product has obtained a number of national invention patents and plans to carry out Related research and follow-up clinical research.
According to the latest evidence from scientific research, left atrial appendage occlusion is safe and effective for preventing stroke. In addition, the left atrial appendage occluder has a good prospect in the domestic market, especially in the context of import substitution, domestic medical devices are more competitive.
Yan Chengmin said: "The occluder we developed has a trapezoidal disk surface design to avoid residual leakage. At the same time, the 'red wine stopper' design is used to ablate and block the station without affecting the surrounding tissue. Surgery offers feasibility. In addition, we have changed the delivery system to a small size that is more in line with Asian anatomy. Compared to existing products, I believe that the new products developed by Puisemed are more completely blocked and do not affect the surrounding tissue."
The total number of clinical programs for this product is 200, and the enrollment phase of clinical trials has been completed. Yan Chengmin said: "At present, from the clinical results of the surgery, the product can effectively close the left atrial appendage, the safety of the product can meet the needs of clinical use. The product can be used on most patients with atrial fibrillation, and effective prevention The stroke occurred." Puisemed and the Shanghai 10th team will report the clinical data for the first time at the CSI focus LAA 2019 meeting organized by Professor Horst Sievert, President of International Structural Heart Diseases in November.
Yan Chengmin revealed: "At the end of the 8th China Innovation and Entrepreneurship Competition, we entered the Leftear auricle occlusion system and finally broke into the semi-finals of the biomedical industry finals. This is the Leftear left atrial occlusion device at the national level. The debut of the event. This time, Puisemed was honored to be the 'Excellent Enterprise' of the 8th China Innovation and Entrepreneurship Competition."
In fact, Puisemed has a long-term cooperation in production, education and research with the Shanghai Tenth People's Hospital. As a production and research practice base, Puisemed undertakes the commercial transformation and landing of many products of the institute. At the same time, Tongji University Medical School set up a "post-doctoral innovation practice base" in Puisemed to jointly transform and apply clinical research.
In addition to the left atrial appendage occluder, there is also a product worth mentioning, that is the core wearable ECG monitoring equipment.
>>>>
Wearable ECG monitoring equipment
ECG monitoring equipment has been on the market. The reason for the popularity of ECG monitoring equipment is very simple. There are many patients with cardiovascular diseases. The heartbeat waveform changes before the heart attack is over, and the patient can be alerted by online monitoring and intelligent diagnosis. ECG monitoring is valuable, and life is priceless. Therefore, many manufacturers have entered the ECG monitoring and hope to have a share.
In the fierce competition of ECG monitoring products in the market, Puisemed chose to enter, what do they rely on? Ruan Chengmin told reporters, "Accurate, our dependence is accurate detection. Most of the products on the market are a lead, and our products are eight-lead or twelve-lead. The twelve-lead is a medical grade product. Precision."
"Our wearable ECG monitoring device is easy to wear and can monitor heart rate waveforms 24 hours a day. The continuous monitoring time can reach 96 hours. Intelligent diagnostic algorithms can provide early warning for heart disease, such as atrial fibrillation. The data can also be displayed in the user's mobile phone in real time, and uploaded to the cloud diagnostic service platform as needed, and the results are fed back to the user and authorized relatives in real time through cloud analysis, thereby realizing heart cloud health medical management."
According to Qi Chengmin, in the early 2019, Core has completed the development of samples of eight-lead and twelve-lead smart ECG protective clothing. It's similar to clothes, and wearing it doesn't affect the user's actions. At present, the core is undergoing sample testing and improvement work to improve the performance of the product. The next step will be to enter the small batch trial production.
In addition, Puisemed has other products under development, such as an umbrella reduction system for the treatment of heart failure due to ischemic heart disease. Qi Chengmin told reporters: "The C-reducer reduction system we developed has an internationally unique 'frogstroke-like' open umbrella design and 'barb' structure design, which can reduce the 'side leakage' phenomenon and myocardial damage effect. The umbrella has the function of repeatable positioning operation. In addition, it can provide better sealing and fixing effect, and is more suitable for the heart structure of Asian people."
Yan Chengmin introduced: "In the next three years, the company's product project planning is very rich. A new generation of patent foramen ovale occlusion device, left ventricular isolation device system, mitral valve interventional device, patent foramen ovale and suture device Medical devices will also enter animal experiments and clinical trials."
Develop more products around structural heart disease
There is such a rich technical reserve because Puisemed has a strong team and hard power. In addition, R&D and process engineers have more than 10 years of experience from prior heart occluders and conveyor systems.
In terms of hard power, Puisemed has a production workshop of 1600 square meters, including more than 500 square meters of 10,000-level purification workshop and 10,000-level sterilizing laboratory, microbial limit testing room, positive control laboratory, and independent physical and chemical. Advanced research conditions such as laboratory.
Qi Chengmin told reporters: "Puisemed attaches great importance to the protection of intellectual property rights and has applied for a number of trademarks and patents. Up to now, the company has applied for 33 patents and a number of invention patents have been authorized.
Regarding the sales problem after the product went on the market, Yan Chengmin said: "In fact, before the establishment of Puisemed, I have been engaged in the sales and agency of medical devices and equipment for more than 20 years. We have a familiar and mature sales network in China. So we will ourselves Establish sales channels. Of course, at the beginning of the listing, we will also choose to cooperate with dealers and sell them in dealers in unfamiliar areas and hospitals."
As for the future planning, Yan Chengmin revealed: "We will focus on the main line of structural heart disease and develop our own advantages to develop more related products. The market capacity is large enough, we will seize market share as soon as possible. On the other hand, cake Very big, don't worry about the number of competitors. We only need to look at the market and clearly define our position."
According to the knowledge base of the arterial network view, in March 2019, Puisemed received a round of financing from the well-known venture capital company Chen De Capital of 30 million yuan, the company's valuation of 200 million yuan. At present, Puisemed is about to complete the A+ round of financing for the follow-up and registration of the left atrial appendage occluder, marketing, expert resource promotion, team expansion. Yan Chengmin revealed: "It is expected that the B round of financing will start next year, the clinical and registration of new products will be started, and the market will be warmed up and promoted."