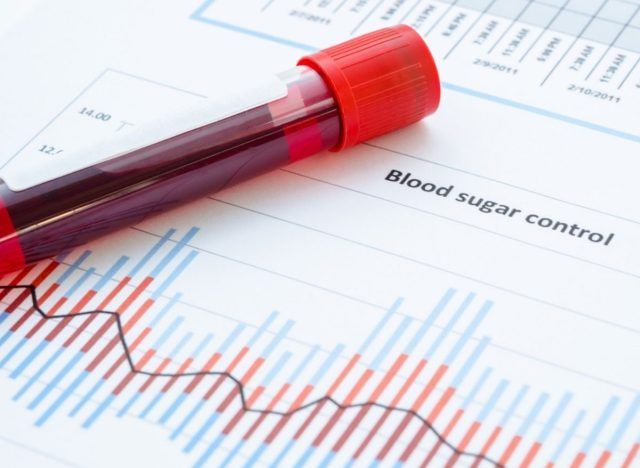 It is almost a worldwide consensus in disease research that diabetes is irreversible and incurable. However, the company that manages diabetes in the United States claims that it can achieve blood sugar control and diabetes reversal without insulin or medication, but by changing its diet, and says it wants to reverse 100 million cases of diabetes by 2025.
This seems to be some "fantasy". However, the company has been sought after by major venture capital institutions since its inception. In addition to Sequoia Capital, Founders fund, SciFi VC, its shareholders also include the Rockefeller family's Venrock and PayPal and other technology companies. Since its inception in 2011, Virta Health has accumulated $363 million in financing, and its team includes researchers and graduates with backgrounds from prestigious schools such as Stanford, MIT, and Harvard.
In addition, a clinical trial of Virta Health has demonstrated the value of its solution in the management of type 2 diabetes: 7% of patients reduced their insulin injections, 56% of patients reduced their glycated hemoglobin levels to healthy levels, and 75% of patients lost at least 5% of their body weight.
How exactly does Virta Health turn magic into reality?
I. Core theory: control carbohydrates to control blood sugar
The initiating factor in the development of diabetes is the abnormal blood sugar caused by the dysfunction of the pancreas. After the external stimulation of carbohydrates is received, the body cannot secrete the corresponding insulin, or the secreted insulin cannot be used by the body, then there will be an increase in blood sugar level. The long-term presence of hyperglycemia leads to chronic damage and dysfunction of various tissues, especially the eyes, kidneys, heart, blood vessels and nerves.
Although a large number of oral or injectable diabetes medications are also available on the market, they only control blood sugar for a short period of time and do not address the root cause of the problem. For this reason, Virta Health advocates that diabetic patients limit their carbohydrate intake (less than 30 grams per day) to suppress sugar intake to curb the onset of hyperglycemia. This type of diet has a familiar name – the ketogenic diet.
The normal order of energy supply in humans is: sugar – fat – protein. "The principle of the ketogenic diet for diabetes is that it first reduces the patient's intake of carbohydrates, directly controlling the sugar in the body at the source. Secondly, the consumption of fat improves insulin sensitivity. Since there is little sugar intake, the patient's organism mainly supplies energy by consuming large amounts of fat.
In other words, the theoretically optimal situation for this treatment plan is to consume the minimum amount of carbohydrates required by the body and to be supplied mainly by fat. The ultimate goal is to consume fat to enhance insulin activity while controlling sugar in the body. This controls the sugar intake at the source and increases the way to lower sugar.
II. Diabetic patients participate in the creation
Virta Health's founder and CEO, Sami Inkinen, is a serial entrepreneur, while the other two founders, Dr. Stephen Phinney and Jeff Volek, come from academia. Dr. Stephen Phinney has a PhD in nutritional biochemistry from MIT, an MD from Stanford University, and a professor emeritus of medicine at UC Davis. Dr. Jeff Volek graduated from the University of Pennsylvania and is a professor at Ohio University.
Sami Inkinen is himself a type 2 diabetic. Prior to founding Virta Health, he was the founder and former president of real estate search engine Trulia, a company that was eventually sold to Zillow, and a venture partner at Obvious Ventures, a leading venture capital firm, advising its healthcare and IT investment arms. In addition, he was a top competitor at the Ironman World Championships. But just as he was winning the Ironman World Championship age group in 2011, he was diagnosed with type 2 diabetes.
Like most people, Sami Inkinen believes that diabetes is caused by obesity caused by an uncontrolled diet and too little exercise. How could a world class athlete with a strong physique develop diabetes? He was full of questions and began reading a lot of cutting-edge academic material to find answers.
In the process, he met Stephen Phinney and Jeff Volek, two prestigious PhDs in the field of diabetes research.
Dr. Stephen Phinney is Professor Emeritus at UC Davis and has held clinical faculty positions at MIT, the University of Vermont, the University of Minnesota, and UC Davis, as well as leadership positions at Monsanto, Galileo Laboratories, and Effikas. He also has over 40 years of experience in internal medicine and industry and is an internationally recognized expert in obesity, carbohydrate restriction and ketogenic diets, diet and performance, and essential fatty acid metabolism. He is also the first clinically proven treatment worldwide to safely and sustainably reverse type 2 diabetes without drugs or surgery.
Jeff Volek, PhD, a registered dietitian and professor at The Ohio State University, has conducted extensive cutting-edge research in the human adaptation to carbohydrate restriction proposition over the past three decades, publishing more than 300 peer-reviewed scientific manuscripts and five best-selling books, contributing to the existing science of keto and ketogenic diets, ketones as a tool for treating insulin resistance, and the potential of ketones to enhance human resilience. contributions.
Currently, Dr. Jeff Volek's team at The Ohio State University is currently focused on making new discoveries and breaking new applications in nutritional ketosis. These studies are exploring the effects of nutritional ketoacidosis on cardiometabolic status, ectopic fat accumulation in different tissues (liver, muscle, heart), tumor metabolism and health outcomes in patients with advanced breast cancer, and physical and cognitive performance in military personnel.
The two doctors' research coincides with each other, and through long-term medical research, they both agree that controlling carbohydrate intake and implementing a strict "ketogenic diet" can safely reverse type 2 diabetes. This came as a surprise to Sami Inkinen.
Under the guidance of Dr. Stephen Phinney and Dr. Jeff Volek, Sami Inkinen's diabetes was brought under control. He also broke the previous record in 2014 when he and his wife, Meredith, completed the California-to-Hawaii tandem cross-channel challenge in 45 days. Instead of using traditional carbohydrates for energy, they fueled themselves with fat, protein and a few carbohydrates from vegetables throughout the process.
The change in diet not only improved Stephen Phinney's life, but also set the stage for the establishment of Virta Health. With an instinctive business sense, Sami Inkinen began to think about the possibility of commercializing this research. According to
According to what he learned, there are about 29 million people with type 2 diabetes in the United States. If diabetes could be treated with a controlled diet, the market would change dramatically. But tight control of a patient's diet would require a change in the existing treatment philosophy and periodic visits to the doctor to a patient-centered, highly customized solution.
So Sami Inkinen found Stephen Phinney and Dr. Jeff Volek to establish Virta Health in 2014 and tried to build a patient-centered, highly customized solution using artificial intelligence and mobile health.
III. Commercialization strategy: patient-centric
Patients with diabetes typically visit the hospital for follow-up appointments at intervals of three to six months. For physicians, monitoring a patient's physical condition has always been a difficult task.
"If patients have any questions about their condition, we encourage them to actively contact their primary care physician. But even then, very few patients do so." Marina Basina, an endocrinologist at Stanford University Medical Center, says reluctantly, "In this matter of treating diabetes, it's not that patients are relying on us, but that we are relying on patients."
And the only clinically accepted way to reverse type 2 diabetes is to perform bariatric surgery. But that surgery is expensive, risky, has a high probability of recurrence after surgery and is not suitable for every patient.
Virta Health is attempting to change the current situation using telemedicine and artificial intelligence.
When a patient signs up for Virta Health, it sends the patient an FDA-approved medical device for daily monitoring of physical indicators such as blood sugar, blood pressure and weight. After the monitoring is complete, the doctor uses artificial intelligence to calculate a personalized diet plan for the patient based on the day's data.
Virta Health has also created the position of health coach to provide one-on-one counseling services to patients. If it is out of hours, the voice bot can give patients answers to medical questions with high standard of answers.
In addition, patients can choose to join an online community to share their treatment with other patients and motivate each other.
In addition to personal services, Virta Health also focuses on enterprise services. Businesses are required to pay an annual fee in advance per number of people upon signing up. If, at the end of the one-year treatment period, employees with type 2 diabetes do not meet health standards on all indicators, Virta Health will refund the full amount. This is very attractive to companies that plan to offer diabetes management tools to their employees as an employee benefit.
For individuals, Virta Health offers two payment options, an annual payment and a monthly payment. Virta Health also offers a fee waiver ranging from $2,000 to $4,950 for patients with financial difficulties, depending on the situation, provided that the user has provided a recent tax return.
Fourth, the market strategy: science, academic, clinical research together
Virta Health's founding team is a typical "scientist + partner" combination: Sami Inkinen is in charge of company management and business expansion, while Dr. Stephen Phinney and Dr. Jeff Volek are in charge of the scientific part. They have used their personal influence to promote and popularize the nutritional keto diet around the world, while conducting numerous studies to prove the rationale and safety of the ketogenic diet.
First, Stephen Phinney and Dr. Jeff Volek are "advocates" for the ketogenic diet themselves, having been on the ketogenic diet for over 40 years, and Dr. Jeff Volek has been on a low carb diet for over 20 years. Both professors' good spirits and quick thinking certainly speak to the safety and value of the ketogenic diet.
Stephen Phinney was actually a proponent of high-carb diets some 50 years ago. His own transition from a "high carb" to a "low carb ketogenic" philosophy is a great story for Virta Health to use for marketing education.
Of course, that's only one side of the story. It's the extensive research and trial data in the field by the two doctors and the company that most strongly supports Virta Health's philosophy.
Opponents of the ketogenic diet dispute the theory in two main ways: first, the human brain needs to consume 600 kilocalories per day, which they believe means the body needs to consume 150 grams of glucose per day to meet the brain's needs; and second, no one can follow a ketogenic diet for long.
In response, Dr. Stephen Phinney and Dr. Jeff Volek cited some famous experiments and data from more than a decade ago to argue that the brain is not carbohydrate-dependent and can work on ketones. They have also conducted small-scale experiments to demonstrate the effects of a low-carb ketogenic diet on muscle glycogen levels through the effects of low-carb on athletes.
Of course, the most famous and heavyweight of these is Virta Health's initiation of a clinical study in West Lafayette, Indiana. The peer-reviewed study showed that patients can safely improve health outcomes associated with type 2 diabetes, obesity, atherosclerotic dyslipidemia, hypertension and inflammation with the program offered by Virta Health.
The 2-year trial enrolled 262 patients with type 2 diabetes and already achieved encouraging results in the first 10 weeks of the trial. 87% of patients reduced their insulin injections, 56% reduced their glycated hemoglobin levels to healthy levels and 75% lost at least 5% of their body weight.
Undoubtedly, this trial laid the scientific foundation for Virta Health's mantra of reversing type 2 diabetes.
What we can learn from Virta Health
Sami Inkinen is a cross-industry entrepreneur; essentially, Virta Health was founded during the dot-com wave. In that context, they were trying to achieve "anywhere, anytime" disease management through mobile technology and artificial intelligence.
However, Virta Health's success is not only due to its professional and academic capabilities, but also to the theoretical support based on clinical research. Simply put, the academic research provided Virta Health with the foundation for a new and disruptive solution for diabetes management; mobile and Internet technologies gave Virta Health the tools to implement the solution, enabling it to build a closed loop of patient-centered services; and finally, the evidence-based medical evidence set Virta Health apart from earlier Internet companies. Virta Health has become a digital health company with real medical attributes, as opposed to an earlier Internet company.
It is understood that the ADA Standards of Care cite Virta Health's research for three consecutive years in 2019, 2020 and 2021, including low-carbohydrate nutrition as a first-line therapy for diabetes treatment. There is theory, there is practice, there is evidence, and that is what has enabled the seemingly ridiculous Virta Health to survive for the long term and gain top investors in the highly competitive healthcare space.