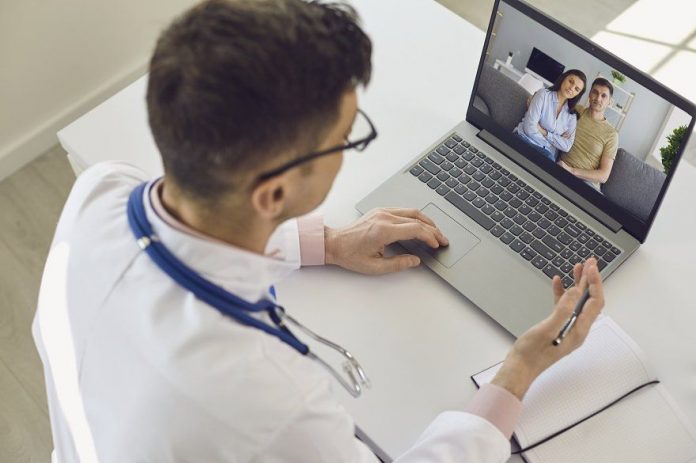 In recent years, mental illness has attracted widespread attention worldwide, and the mental health market that has developed as a result has been growing day by day.
Numerous startups have entered the mental health services market with a wide range of approaches: Internet treatment solutions, psychological consultation platforms, community exchanges, and pan-psychological areas … Valera Health, however, is focusing on severe mental illness (SMI) and special populations.
Valera Health was founded in 2015 and is based in Brooklyn, New York. It is a mental health services company that provides mental health services using data analytics and mobile apps.
In October 2022, Valera Health announced the closing of a $45 million venture financing round. The round was led by Heritage Group and followed by participants including Cigna Ventures, Horizon Healthcare Services, Windham Ventures, AXA Venture Partners, and Aquiline Technology Partners. The company intends to use these funds to provide high-quality mental health care and expand its partnerships with health systems and health plans across the United States.
Valera Health's team is comprised of clinicians, technical staff and operational specialists. This is a very common team combination. What is not so common is that Valera Health includes a focus on people with severe mental illness (SMI) along with special populations. This is closely related to co-founder Thomas Tsang's upbringing and employment trajectory.
Thomas Tsang is an Asian-American who served as chief marketing officer for a subsidiary of Merck & Co. Prior to that, he ran a community primary care clinic. This was a comprehensive community clinic for Asian Americans in New York's Chinatown, serving those who did not have health insurance.
He later worked on Patient Protection and Affordable Care Act where he met another co-founder, Sachin Jain. He then went on to work for a federally qualified health center serving Asian immigrants in New York City.
In his previous roles, he gained experience in digital solutions and public health. After experiencing a number of mental health issues with his family, he became aware of the lack of services in the mental health market.
Under Thomas Tsang's leadership as CEO of Valera Health, Valera Health is focused on meeting the need for behavioral telehealth services that provide coverage and treatment for people with mild, moderate and severe mental health issues.
It also serves BIPOC (meaning Black, Native, People of Color) and LGBTQ (broadly representing all non-heterosexual people) and aims to provide a diverse, multi-lingual network for its users. More than 50% of clinicians on the platform are Black, Hispanic or Asian.
I. Creating a Comprehensive Service Platform Covering from Telemedicine to Insurance Reimbursement
Telemedicine is no longer a surprise, but Valera Health is committed to creating a thoughtful, comprehensive model of care and medical services. This model not only provides patients with high-quality telemedicine services, but also makes the entire process more convenient.
Mental illness is divided into any mental illness (AMI) and severe mental illness (SMI), which are different types of behavioral, mental and emotional disorders that can affect a person in a range between mild, limited and severe impairment. It can also interfere with normal life functions and limit a person's activities.
Approximately 5% of the U.S. population is affected by SMI such as schizophrenia, major bipolar disorder, and major depressive disorder. In addition, the economic cost of SMI exceeds $300 billion annually, according to SMI Advisor.
This objective fact presents an opportunity for mental health service companies to innovate. However, there are many challenges to engage in SMI treatment, such as long duration of illness and low patient compliance with medication. Also, because the symptoms of SMI are essentially lifelong, people with SMI require long-term management, medication, and care services. Right now most care companies, insurance providers in the community are reluctant to accept SMI patients and many patients are unable to access care.
Valera Health fills a huge gap in this market. They advocate a comprehensive service model that serves mild and moderate as well as severe cases.
Psychiatrists, counselors and nurse practitioners on the Valera Health platform are able to provide regular, spaced-out treatment and care for people with SMI. People with SMI can receive the care they need in the privacy of their own home. Patients are able to see the same doctor at the same time as they receive their medication.
More than 60 percent of mental health service platforms in the marketplace do not accept Medicare, meaning they do not accept patients who use Medicaid or insurance.
Valera Health accepts many insurance plans, as well as government-sponsored plans Medicaid and Medicare. This meets the needs of a large number of patients and reduces the cost of services for patients. It has partnered with many popular insurance plans for patient convenience, including Aetna, Anthem, BCBS MA, BCBS TX, Beacon, CDPHP, Cigna, Clover Health, EmpireBCBS, HealthFirst, Horizon BCBS, Humana, and others.
Valera Health works with a full range of populations. Communities that lack services for LGBTQ & BIPOC are also Valera Health's partners. Valera Health is also one of the largest Chinese and Spanish language internet service providers.
Many of the therapists, nurse practitioners, and psychiatrists on the Valera Health platform are LGBTQ and BIPOC, and the platform relies on these special teams to provide accessible services to special populations. This attitude of working with a well-rounded population has also attracted a large wave of users to the platform.
In the counseling industry, nearly 40% of counselors are independent contractors, freelance individuals who specialize in taking on projects commissioned by companies. Compared to regular employees, independent contractors work erratic hours and are not protected by most laws while on the job.
Valera Health differs from most mental health service platforms in that counselors on the platform are full-time employees with full benefits. This helps protect the safety and rights of the platform's employees, while attracting more quality talent.
II. Creating collaborative care solution including individual care and joint treatment
Valera Health believes that mental health care should be simple, convenient and low-cost. For individual psychological counseling, Valera Health has designed a simple care solution.
1. Schedule a free consultation for the user using the health services platform software, and the platform will call the user directly at the time of their appointment. The user just needs to make sure there is a quiet space where he or she can talk.
2、During the consultation, the platform will assess the user's needs and answer any questions the user may have, then assign the user a qualified helper and schedule the user's first session.
3. The user's care team will work with the user to develop a treatment plan to achieve the user's goals.
The program allows patients to participate in their own health care, which helps to increase the patient's ability to release self-efficacy in the care process, which in turn promotes effective recovery of the patient's mental state. Higher patient engagement can also reduce the cost of care.
People with mental illness often require long-term management, medication, and care services. Most psychiatrists follow up with patients through follow-up visits, which is not only inefficient but also prone to problems such as poor follow-up and low patient medication adherence. In addition, patients need not only a psychiatrist's diagnosis to confirm their condition, but also appropriate psychological counseling and psychotherapy to intervene during the care process.
Valera Health unites psychiatrists, psychotherapists, counselors, and nurse practitioners to assist in the care process. The remote collaborative care team uses a shared care plan to monitor and participate in the patient's treatment process, helping to improve the efficiency of patient management.
Valera Health also provides a comprehensive referral mechanism for psychiatrists. Services can be provided to clinicians and psychiatric patients within seven days of a patient's referral.
A referral form is completed before a physician can refer a patient to Valera Health. Valera Health then tailors care for each unique situation to ensure that the individual needs of the physician and patient are met. valera Health's team will communicate and collaborate with physicians in real time to ensure that patient care is coordinated.
Telemedicine and telemonitoring have grown rapidly over the past decade. An estimated 7 million people use connected medical devices as an integral part of their care package. And surveys show that 72 percent of patients believe mobile health devices have a positive impact on their health decisions.
In the seven years since its founding, Valera Health has continued to optimize its service offerings, track patient outcomes longitudinally and continue to improve the efficiency of care managers. As a result of its quality services, Valera Health has established partnerships with multiple health systems and health plans, including Carisk, a health integration benefit organization, the Brooklyn Emergency Health Network of New York State, and the Brooklyn Community Health Network of New York, among others.
Valera Health currently works with insurance companies in New York and Arizona, and its platform has health insurance coverage for 12 million people. In a recent interview, CEO Thomas Tsang revealed that Valera Health's next step is to move away from a fee-for-service model (FFS, which breaks down the services provided and calculates a separate fee for each of those services).