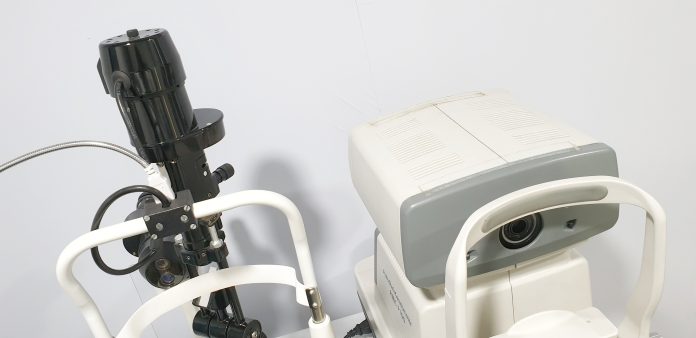 With the development of intelligence, information and standardization becoming the trend of medical equipment asset management, the medical equipment service market has changed from simple equipment maintenance to medical equipment life cycle management. This transformation has also presented no small challenge for enterprises, and traditional third-party maintenance service organizations have been unable to meet market demand.
Under this trend, a company has always firmly grasped the new trend of the medical device management market. From the initial third-party maintenance service to the medical equipment asset management today, Healthengine has become a leader in medical device management and service. .
Healthengine specializes in providing medical equipment asset management solutions for hospitals, including providing medical equipment installation, testing, maintenance, repair and corresponding supporting value-added services to hospitals, and taking the lead in integrating medical equipment Internet of Things and Internet elements into the service system. Developed a medical management system, dynamic two-dimensional code repair and remote monitoring of large medical equipment.
2019 is the fourth year of the establishment of Healthengine. After four years of development, what achievements has Healthengine achieved, and what changes have been made to its strategic positioning. What is the future plan? With these questions, Arterial Network interviewed Wang Tongwei, founder and chairman of the company.
Explore information technology and intelligent equipment management mode, and the core business has been expanded to the whole country.
Years of experience in the field of medical equipment repair and management have led the Healthengine founding team to gradually discover that hospitals due to weak management awareness of equipment management, lack of light procurement management, inadequate equipment management and maintenance personnel, monopoly of original technology, and inadequate national supervision have led to hospitals. There is a lack of equipment management.
At the same time, the founding team also saw: "China has a market chaos in the field of medical equipment management, and the quality of service is uneven. And due to the lack of relevant standards and norms, the hospital's acceptance of third-party service organizations is not high." With the hospital The emergence of asset management problems is the development opportunity of medical equipment management enterprises.
In 2015, Healthengine was founded. Thanks to the health team's extensive experience in medical equipment repair and management and a large number of customer resources, the company has won a number of loyal customers shortly after its founding.
At the beginning of its establishment, Wang Tongwei was keenly aware that informationization and intelligence will be the development trend of medical equipment management. Therefore, while conducting traditional maintenance operations, the company formed an IT team focused on the development of medical equipment asset management tools. With the informatization construction of medical equipment in recent years, it has gradually become a major concern of hospitals, and the government has also promulgated relevant favorable policies. Healthengine's strategic perspective has been confirmed, and medical device management has entered the information age.
By 2016, Healthengine has generated a certain influence in the industry and gained a good reputation. At this point, the company began to expand the hospital's medical equipment management business, and expanded its core business to a nationwide scale, entering a period of rapid development.
Keep up with hospitals, market demand, and optimize strategic positioning in a timely manner
The business of the company is all about development strategy. Initially, Healthengine's strategic positioning was "becoming an influential brand in the field of medical device management and services."
After four years of business accumulation, Healthengine realized that the hospital's demand for equipment management services is not limited to pure maintenance or information services.
Healthengine hopes to become an integrated service provider of medical equipment asset management. It not only participates in equipment management, but also provides medical workers training, data security and other related services to help hospitals improve their overall operational capabilities in asset management, and realize medical equipment intelligence and data. Dynamic management, effectively reduce the maintenance costs of medical equipment, improve equipment operating efficiency, and achieve comprehensive and refined management of medical equipment.
After business upgrades and strategic optimization, Healthengine's service systems currently include remote maintenance guidance platforms, equipment asset management platforms, medical device management solutions, and health schools.
The remote maintenance guidance platform mainly provides a full range of remote support services to reduce equipment failure time and improve equipment operation efficiency; the equipment asset management platform provides data management for the entire life cycle of equipment. At the same time, Healthengine is able to customize the hospital's medical device management solutions for different customers to meet the different needs of customers.
In terms of talent development, Healthengine took the lead in creating the School of Health, and cooperated with universities and colleges to establish various courses in equipment management and maintenance. Wang Tongwei mentioned: "The shortage of medical workers is a serious problem facing the whole industry." Healthengine aims to train more medical equipment application talents with hands-on practical ability, and input more professional training and new working ability. Medical workers have turned Healthengine into a "Whampoa Military Academy" in the field of medical device management.
When it comes to competitiveness, Wang Tongwei believes: "At different stages, the core competitiveness of the company is different. In the two years prior to its establishment, Healthengine's competitiveness lies in the innovation of experienced founding teams and equipment management service models. In the next two years, the company's competition Force is more reflected in the rapid iteration of the service system."
Next, Healthengine will continue to promote its medical device management services to all regions of the country, improve the company's market share, help hospitals reduce equipment maintenance costs, achieve fine management of medical equipment, and promote the healthy development of medical equipment asset management.
The medical equipment management market has great potential, and third-party service organizations will become the main force.
Wang Tongwei said: "The management of medical equipment assets is in an era of constant change." According to relevant data, at present, medical equipment maintenance is mainly divided into three modes: hospital self-study, professional medical asset management company and original factory maintenance. The market share is 10%, 30% and 60% respectively.
On February 1, 2016, the "Measures for the Supervision and Administration of the Quality of Medical Device Use" was issued. This management method clarifies the legal status of the medical asset management company to undertake the maintenance work of hospital equipment, and encourages the hospital to hand over the equipment management to a more professional one. The organization of resource sorting capabilities. This means that the market share of professional medical asset management institutions will continue to rise.
Wang Tongwei believes: "In the future, more and more hospitals will trust and choose professional medical asset management enterprises with a certain scale, and the original small workshop-style service organizations will gradually be eliminated by the market."
Moreover, with the advent of the 5G era, the covered network will be more extensive, and the medical Internet of Things can continuously acquire various types of information of the equipment and quickly analyze and process it according to the acquired information. At the same time, high-speed wireless networks enable wide-range maintenance of medical equipment.
"Of course, there are still many challenges in the field of medical equipment asset management. For example, hospitals are increasingly demanding intelligent information management, upstream and downstream resource integration capabilities, talent service capabilities, and spare parts response timeliness. According to customer needs, we constantly improve the service system and strengthen the competitiveness of Healthengine."
Wang Tongwei also said: "In the trend of 5G and artificial intelligence, the maintenance of medical equipment alone will become very simple. It is foreseeable that in the future, most equipment maintenance and management can be completed through remote guidance. This means that maintenance engineers need to constantly Improve your ability to develop as an expert engineer and provide expert support and guidance for each equipment management project. Next, Healthengine will not only be limited to the maintenance technology level, but will help them improve their comprehensive literacy and ability. Communication skills, project management skills, etc.