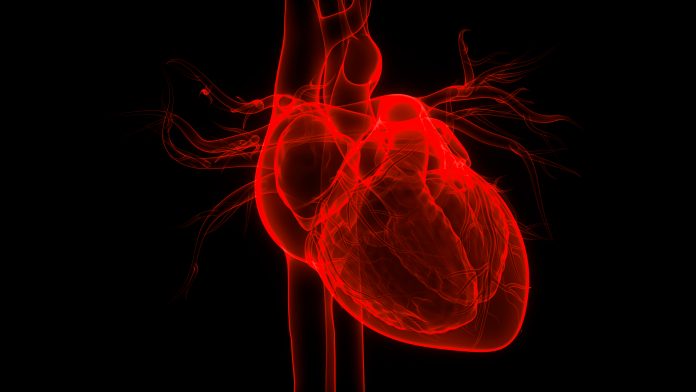 Recently, Hexin Medical received a round of financing of nearly 100 million yuan. The lead investor is Lianxin Capital, and Pricewater Capital and Yifeng Capital will co-invest. It will be mainly used for clinical research of miniaturized magnetic levitation artificial heart and new product development. This national high-tech enterprise, which grew up in the Greater Bay Area, is committed to the research and development of artificial heart series products. It has now developed the world's smallest and lightest magnetic levitation artificial heart. The goal is to provide series of products and solutions for heart failure treatment.
Nearly 10 million heart failure patients urgently need artificial heart
Artificial heart is one of the standardized treatments for heart failure recommended by international guidelines. "China Cardiovascular Health and Disease Report 2019" shows that the prevalence of cardiovascular diseases in my country is on the rise, and the mortality rate of cardiovascular diseases is still the first. It is estimated that there are 330 million people suffering from cardiovascular diseases, of which about 13.7 million are heart failure. Patients, about 600,000 patients with end-stage heart failure. Affected by factors such as the lack of donors, my country can only achieve more than 600 heart transplants each year, and artificial hearts have become a new hope for saving lives for patients with end-stage heart failure.
It is reported that Abbott's third-generation magnetic levitation artificial heart, one of the global clinical commercial products, has a 2-year survival rate of 79%, which is close to the survival rate of heart transplantation of 82%. Existing technology can significantly improve heart failure. Patient survival rate and quality of life. Currently, more than 30,000 patients worldwide have received ventricular assist device (VAD) implantation. VAD has been widely used in the treatment of heart failure in the United States, Europe, and Japan. In my country, the R&D and application of such medical devices are far behind that of Europe, America and Japan, but they are also facing huge clinical needs, and have become a focus of current cardiovascular devices and clinical applications.
Hexin Medical solves the problem of "miniaturization" of artificial heart
Internationally, the research and development of artificial heart technology began in the 1950s and has so far experienced three generations of technological innovation and development: pulsating VAD, mechanical bearing VAD, and magnetic levitation VAD. Pulsatile VAD has gradually withdrawn from clinical application due to its bulky device and high mechanical failure rate, while mechanical bearing VAD has greater damage to the blood and a higher incidence of thrombosis. In order to reduce the risk of blood damage, artificial hearts are gradually developing in the direction of miniaturized magnetic levitation centrifugal VAD technology.
It is worth noting that the magnetic levitation technology has enabled the artificial heart to achieve an essential breakthrough in blood compatibility, but due to the complexity of the technology, it still faces severe challenges in miniaturization.
Experts said that the miniaturization of artificial hearts can be described as "a must." Because of the small size of the product, doctors are more flexible in the selection of surgical implantation (minimally invasive) and implant location, and the patient group has more choices. The patient's surgical invasion is also lower, and the patient's quality of life can be guaranteed.
In this regard, Shenzhen Hexin Medical strives to make breakthroughs. The product developed by Shenzhen Hexin Medical with independent intellectual property rights-"Ultra-small magnetic levitation centrifugal artificial heart" has a diameter of 34 mm, a thickness of 26 mm, and a weight of about 90 grams. Compared with the official domestic and foreign VAD data Compared with the existing magnetic levitation artificial heart on the market, Hexin Medical's products have reduced the diameter by 40% and the weight by 60%.
Experimental data shows that this product has excellent blood compatibility, no hemolysis, thrombosis and other damage to blood cells, and has the advantages of low power consumption, strong battery life, and less heat.
From the perspective of application scenarios, this product has a wide range of clinical application scenarios. It can be used not only for permanent treatment of patients with end-stage heart failure, but also for transitional treatment before heart transplantation, short-term treatment to assist heart function recovery, and partial replacement of ECMO Cardiopulmonary bypass assistance and emergency circulation assistance treatment.
Start a new era of "Chinese Heart"
The technical strength of Shenzhen Hexin Medical and the market potential of artificial heart also attracted capital's attention. In the past two years, Shenzhen Hexin Medical has completed two rounds of financing.
Lianxin Capital, which has been paying attention to the medical field for a long time, believes that artificial heart has extremely high technical barriers, and as the last line of defense for patients with heart failure under the current situation of shortage of heart donors, it has broad clinical application prospects. As an outstanding enterprise in the field of artificial hearts, Shenzhen Hexin Medical has been deeply involved in the research and development of artificial hearts for many years, with strong technical strength and great potential. In the future, Lianxin Capital will continue to provide support in terms of capital and industrial resources to help clinical research of products and benefit the majority of patients.
PricewaterhouseCoopers stated that it is optimistic about the domestic artificial heart research and development and application fields in the long term. Shenzhen Hexin Medical has developed the "ultra-small magnetic levitation artificial heart". We look forward to and witness it become an important force in the field of ventricular assistance.
Yifeng Capital stated that, as one of the most complex and sophisticated medical devices, the R&D and production capabilities of artificial hearts symbolize the technological level of a country's high-end medical devices from one side. The professional strength of Shenzhen Hexin Medical is impressive, and it is expected that its products will be clinically soon and promote the rapid development of the domestic ventricular assist field.