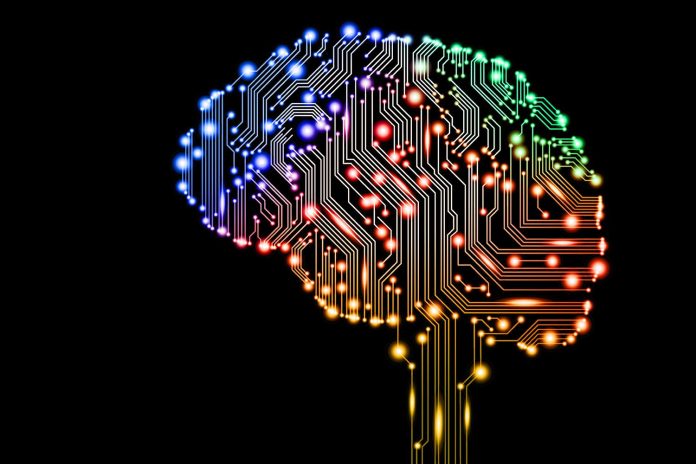 The development of the medical AI big data industry has been advancing all the way in recent years.
In terms of technology, data explosions, algorithm upgrades, and increased computing power have continuously ignited the momentum of industry development; at the policy level, the state first proposed the "new infrastructure" policy as early as 2018, and the "About Building a More Complete "Opinions on the System and Mechanism of the Market-based Allocation of Factors", all directly "name" to strengthen the construction of emerging technologies such as big data and artificial intelligence; in terms of capital, the combination of medical and AI and big data has become one of the hottest tracks in the capital market. One.
Before 2020, the market gave companies enough time to grow; now, it is time for companies to "bloom and bear fruit".
Comes with "medical genes" to occupy the "home field advantage"
As one of the first domestic companies to enter the medical AI big data industry, HessianHealth, which occupies the "home field advantage" of data resources, has always attracted industry attention.
HessianHealth is a member of the Jiahe Meikang Group. One of its predecessors was the medical big data division of Beijing Jiahe Meikang Information Technology Co., Ltd. (hereinafter referred to as Jiahe Meikang) in 2016. In 2019, HessianHealth, which had been nurtured for three years, became independent and established, and quickly completed 200 million yuan in Series A financing at the end of the same year.
As we all know, Jiahe Meikang is the country's largest supplier of electronic medical records systems. According to IDC China data in 2020, Jiahe Meikang has the largest market share of electronic medical records in the country for the sixth consecutive year, and its products cover more than 1,300 domestic hospitals. HessianHealth inherits the unique data advantages, technology accumulation, and mature and stable practical experience of Jiahe Meikang. It can be said to have its own "medical gene" and is a veritable birth with a "gold spoon".
At the beginning of its establishment, HessianHealth had a clear goal: not to do exploratory applications, to create high-value medical AI big data applications as the goal, and to develop in-depth with domestic head medical institutions with the top comprehensive or specialized strengths and the forefront of medical information technology. Cooperate, give play to its own industry advantages and technical strength, and combine the advantages and strengths of top medical institution partners to successively polish out all-ecological medical AI big data applications with independent intellectual property rights covering multiple fields of medicine, education, and research.
Up to now, HessianHealth has been highly recognized by a large number of top hospital customers. Its cooperative customers cover dozens of provinces and more than 100 tertiary hospitals across the country. Hospitals, Xijing Hospital, Peking University Third Hospital, Zhejiang University School of Medicine First Affiliated Hospital, and other top medical institutions with absolute advantages in general or specialist fields.
Consolidate the underlying core technology and innovate the three core results of research and development
In recent years, a large number of companies have poured into the medical AI big data track, which has led the industry to the awkward dilemma of blindly pursuing concepts. Few companies have calmed down to build the underlying technology. In fact, the transitional reliance on original medical record data and unstructured data has led to the low recall rate of related search and retrieval engines and the problem of too coarse retrieval granularity. This is a common problem faced by medical AI big data vendors in the market.
"The underlying core technology determines the value of the application product. For medical AI products to achieve substantial breakthroughs, consolidating the underlying technology is the only way to break the industry's predicament." HessianHealth said. Based on this sober cognition, HessianHealth not only is not confined to the impetuous market environment, but also has "stripped" into the field of medical AI big data, and has rarely appeared in the outside world.
After the four-year polishing period, HessianHealth has come to the fore with the three research results of its self-developed intelligent medical decision-making engine, real-time clinical big data search engine and AI-based medical big data governance platform.
Aiming at the special attributes of medical care, HessianHealth innovatively proposes an intelligent decision-making model based on deep learning, and a "dual-engine" intelligent medical decision-making architecture based on rules based on expert experience, so that it can rely on the deep learning model and the information of the authoritative knowledge base. It can also iterate on models and rules in a timely manner based on medical big data, which fundamentally guarantees the continuous evolution of medical AI decision-making power.
Different from the underlying Keyword logic commonly used in the industry, based on its deep understanding of the medical industry, HessianHealth pioneered the selection of a fully electronic medical record data model based on natural language processing technology and a term normalization technology based on knowledge graphs. , Build a real-time clinical big data search engine. The engine not only achieves efficient storage of ultra-fine-grained underlying diagnosis and treatment data, but also supports tens of thousands of structured and semi-structured dimensions, maximizes the retention and restoration of real medical record information, and provides more powerful support for innovative medical applications.
The HessianHealth medical big data governance platform can be described as the "artifact" of data governance. Based on the business data of the full electronic medical record, the platform can quickly access any medical data, perform automatic cleaning, processing, conversion, entity and relationship extraction, term normalization, patient master index, etc., and obtain standardized data after governance. It has obvious advantages such as less labor involved, high processing efficiency, high data quality, and high accuracy.
Create a closed loop of all-ecological medical AI products with clinical and scientific research scenarios as the core
On the basis of the above three core achievements, HessianHealth has carried out in-depth cooperation with domestic head medical institutions with the top comprehensive or specialist strength and the forefront of medical informatization level, exerting its own industry advantages and technical strength, and combining with the top medical institution partners. Advantages and strengths, refined and low-key layout with intelligent medical data center as the core, covering clinical decision-making, scientific research support, medical record quality control, patient interactive services and other different application scenarios of the ecological medical AI closed loop, forming a clinical auxiliary decision support system (CDSS), big data scientific research analysis platform, intelligent special disease database, AI follow-up system, AI medical record connotation quality control system, single disease process quality management platform, VTE intelligent prevention system, intelligent triage system and intelligent pre-questioning system, etc. The full-ecological product application matrix included, realizes the closed-loop application of the full data and the whole process of "pre-diagnosis-diagnosis-post-diagnosis", and implements the corporate goal of "cognitive data, empowering medical care".
Clinical and scientific research are the two entry points chosen by HessianHealth for "cognitive data, empowering healthcare".
my country's medical resources are generally scarce and unevenly distributed. Clinically, medical AI can effectively improve the overall level and efficiency of medical diagnosis and treatment in my country; in scientific research, it can further strengthen the core competitiveness of large hospitals and enhance the overall strength of medical institutions. The combination of the two can maximize the overall service level and capabilities of my country's medical system from the supply side.
In terms of clinical application, HessianHealth pioneered the domestically proposed "dual engine" to drive CDSS, creating an evolutionary version of a new generation of CDSS from knowledge assistance to decision assistance, realizing the whole process of assisted decision support from consultation to treatment.
Take the application of CDSS in Peking University Third Hospital (hereinafter referred to as Peking University Third Hospital) as an example. HessianHealthCDSS was launched in the Third Hospital of Beijing Medical University in 2018 and has been operating stably for two years. The system is based on more than 30 million real diagnosis and treatment data accumulated by the electronic medical record system in the hospital for nearly 10 years, and integrates BMJ Best Practice clinical practice as evidence-based medicine evidence, forming "the best clinical practice in this hospital" + "best evidence-based medicine" The dual-engine decision-making architecture of "practice"; on this basis, artificial intelligence technology is used to build a high-precision decision-making assistance model covering the entire diagnosis and treatment process, and fully realize the clinical decision-making application function. According to calculations, the CDSS online in some departments of the Third Hospital of Beijing Medical University has high decision-making support capabilities. The recommended clinical diagnosis accuracy rate is up to 91.7%, the average diagnosis time is shortened by 0.98 days, and the average length of hospitalization is shortened by 2.02 days.
In terms of scientific research applications, in response to data problems that are common in the clinical research process, including high data collection repetition rate and low utilization rate, different data storage structures, lack of unified monitoring of data quality and integrity, and complex data query logic, HessianHealth It has built a big data scientific research analysis platform driven by artificial intelligence technology and supported by real diagnosis and treatment data inside and outside the hospital. The platform can automatically integrate massive medical data inside and outside the hospital, and use the corresponding algorithm model to conduct in-depth mining and multi-dimensional analysis of the data. While greatly optimizing the scientific research process, it can effectively improve the efficiency and quality of scientific research, promote the transformation of scientific research results, and support scientific research results models Based on real-world verification and optimization, the development of "clinical-scientific research integration" is realized, thereby boosting the "double improvement" of medical institutions' diagnosis and treatment level and scientific research capabilities.
From the full-ecological medical AI product matrix to the full-process data closed-loop application, medical institutions are just one of the application scenarios. HessianHealth's vision is not limited to this. With the help of medical AI and big data technology, HessianHealth has actively tried and explored in the fields of medical insurance management, drug research and development, commercial insurance forecasting, and public health decision-making. HessianHealth stated that by concentrating on consolidating the underlying core technology and defining the high value of medical AI big data, HessianHealth aims to bring tangible and useful help to the people and bring more value to the society.