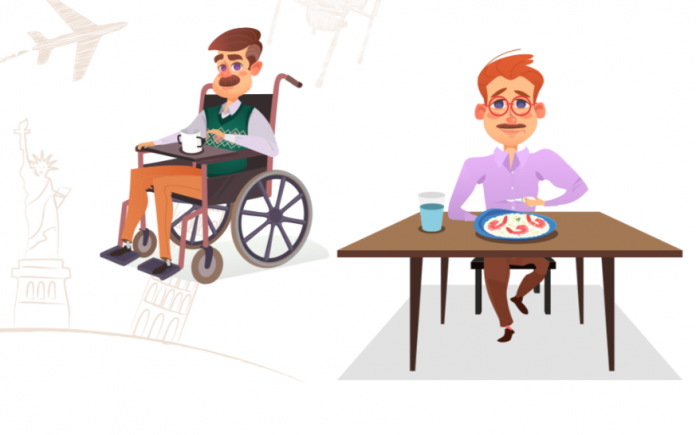 The status quo of Parkinson's diagnosis and treatment in China has changed with the development of innovative technologies. There are about 4 million Parkinson's disease patients in China, and the prevalence rate of people over 65 years old is as high as 1.7%. Experts from the World Health Organization predict that by 2030, the number of Parkinson's disease patients in China will reach 8 million. The disease is a major neurodegenerative disease, and the symptoms are gradually aggravating. Early diagnosis and early treatment are crucial. But this is only one side of the current situation of Parkinson's patients, and on the other side is the challenge of early diagnosis of Parkinson's disease.
The reason is that the onset of Parkinson's disease is usually insidious and difficult to be discovered by patients and their families. The course of the disease is relatively slow, and the clinical manifestations vary from person to person. Therefore, clinical diagnosis is easily confused with other movement disorders. From the medical side, in addition to the lack of professional physician resources, traditional diagnostic tools based on assessment scales also face many challenges such as consistency, accuracy, and diagnostic efficiency. If every industry deserves to be reinvented with digital technology, Parkinson's disease diagnosis bears the brunt.
On October 12, Ruiping, a wearable exercise and gait quantification evaluation system independently developed by Gyenno Science for the quantitative analysis of motor function in Parkinson's disease and other movement disorders in the central nervous system, was officially awarded the China medical device registration certificate.
This is the first quantitative evaluation device in China that has obtained the medical device registration certificate in the field of Parkinson's disease. The approval of "Ruiping" is expected to open a new era of accurate diagnosis of Parkinson's disease and benefit more Parkinson's disease patients. The wearable sports and gait quantitative evaluation system independently developed by Gyenno Science – Ruiping provides a new technical solution for the quantitative evaluation of movement disorders.
Ruiping is a Parkinson's disease quantitative assessment system based on wearable motion sensing technology. It captures the spatial motion and behavior data of the human body in real time through 10 high-precision sensors, and establishes kinematics and dynamics models based on this, and then performs related spatial motion postures analysis and feature mining to form detailed and complete quantitative evaluation parameters of motion and gait.
At the same time, Ruiping has a specific gait disorder algorithm model that is deeply developed for Parkinson's disease, which can automatically perceive the occurrence of typical gait disorders in real time, and form a multi-dimensional quantitative evaluation index.
Benefiting from the wearable motion sensing technology and its algorithm model researched by Gyenno Science for many years, people only need to wear several high-precision sensors and complete a specific action paradigm to obtain accurate quantitative evaluation parameters, while for clinical scenarios, the specially designed wearable user experience makes the overall process simple and convenient.
Compared with other gait evaluation equipment on the market, such as infrared light sensor, pressure pad, digital treadmill, single vision (camera), etc., Ruiping has more comprehensive quantitative indicators and more professional movement disorder algorithm models. At the same time, it is neither limited by the size of the venue, light, etc., nor will data or accuracy be lost when the subject leaves the shooting range or exceeds a certain distance. In terms of parameter accuracy, clinical ease of use, functional stability and system robustness have obvious advantages.
In December 2020, the "Chinese Parkinson's Disease Treatment Guidelines (Fourth Edition"), for the first time, the relevant content of artificial intelligence and mobile technology in the management of Parkinson's disease was added. In the chapter of "Artificial Intelligence and Mobile Technology", it was mentioned that wearable gait analysis equipment "is helpful for accurate assessment of the disease and the formulation of individualized plans."
Up to now, as an innovative product with completely independent intellectual property rights of domestic innovative medical technology enterprises, Ruiping has participated in a number of national key R&D programs, the National Natural Science Foundation of China, and provincial and municipal projects. The relevant research fields include motor symptom assessment and rehabilitation effect assessment, innovative therapy evaluation, cognitive function evaluation, etc., and are widely recognized by dozens of top Parkinson's disease one-stop centers and specialized centers in the country, providing regular, complete, high-dimensional gait and exercise for Parkinson's disease patients quantitative assessment of function and an important reference for personalized clinical decision-making.