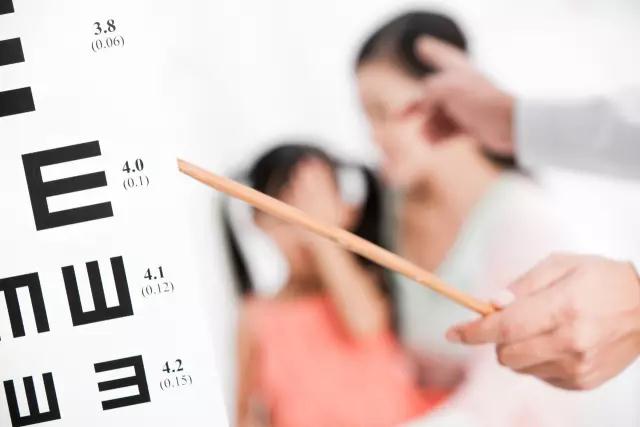 On January 6, 2022, the launch ceremony of the "Baby Blissful" comprehensive treatment instrument for myopia and amblyopia was held. "Baby Blissful" is a new commercial product of Guanglangshijing that can be put into mass production and put on the market on a large scale.
The "Doboso" strabismus and amblyopia visual training product launched before and the "Baby Blissful" comprehensive treatment device for myopia and amblyopia launched this time have both obtained the NMPA Class II medical device certification. So far, Guanglangshijing has completed the commercialization of products for the two major markets of strabismus amblyopia and myopia. Among them, the "Doboso" product has achieved an industry-leading position in the field of digital treatment of strabismus and amblyopia after years of development. The "Baby Blissfu" has further improved company's ophthalmic digital therapy ecological layout.
Focus on digital therapy in ophthalmology
Guanglangshijing is committed to providing comprehensive visual health treatment solutions on the market, covering strabismus and amblyopia in children, prevention and control of juvenile myopia to visual fatigue and presbyopia in young and middle-aged people.
Guanglangshijing has released the amblyopia product line "Doboso" home software version, institutional polarized light 3D version, enterprise VR version, visual function inspection software, and the personal VR version will be launched soon; the myopia product line "Baby Blissful" has obtained NMPA Class II medical device certification.
Relying on a mature business model and high-quality digital therapy products, Guanglangshijing has basically achieved coverage in all administrative regions across the country, with over 2,000 hospitals and clinics and a cumulative treatment of over 200,000 users, leading domestic market coverage.
Guanglangshijing has applied for 39 patents, obtained 15 authorized patents, 35 software copyright registrations, 9 artwork copyright registrations, and 46 registered trademarks. The number of intellectual property rights is far ahead.
It is expected to break the existing pattern
The product "Baby Blissful" myopia and amblyopia comprehensive treatment instrument released by Guanglangshijing this time may become a new high-quality solution for myopia prevention and control.
As we know that the key stage of soaring myopia is in adolescence. Therefore, timely and correct correction of myopia and prevention and control of the formation of high myopia are related to the normal life and potential eye health of patients. However, the current mainstream prevention and treatment methods on the market – low-concentration atropine eye drops, orthokeratology lenses (OK lenses), etc., are far from being as effective as imagined.
"Baby Blissful" integrates red light feeding, VR adjustment training, and VR visual function training. It can help train the ciliary muscle by linking hands, eyes and brain during the red light exposure to delay the growth of the eyeball, control the progress of myopia, and achieve the effect of 1+1+1>3 for the prevention and control of myopia.
"Baby Blissful" users can manage the device through the mobile APP, and the core parameters support cloud configuration. Its cloud system intelligently can analyze big data to generate personalized training plans, regularly remind you for training, and trace training records to help develop eye protection training habits.
In addition to treating pseudo-myopia, adjuvant treatment of mixed myopia and inflectional myopia, "Baby Blissful" can also assist in the treatment of children and adolescents with moderate refractive error, anisometropia and strabismus amblyopia. In terms of price, if a user wears "Baby Blissful" from the age of 8 to the age of 18, the full-cycle cost is as low as one-tenth of the OK lenses.
According to Zhou Mosheng, founder and chairman Guanglangshijing, the education on the prevention and control of myopia has been carried out for more than 20 years. There are also five or six million users choosing myopia prevention and control products such as OK lenses and light-feeding instruments every year. The degree of awareness of the hazards of myopia is relatively high. As an innovative, safe and effective means of prevention and control, "Baby Blissful" has huge market potential.
Create the most complete ophthalmic digital therapy ecosystem
In the future, on the basis of consolidating the core position of children's strabismus and amblyopia treatment, Guanglangshijing will continue to expand the dry eye, presbyopia functional rehabilitation market and post-refractive visual functional rehabilitation market, and develop "intelligent, VR/AR-based, full-screen, hardware-based and diversified" ophthalmic digital therapy products, and strengthen KOL training and doctor-patient education.
In terms of market expansion, Guanglangshijing will continue to improve coverage and channel sinking with the help of the previous sales network system of Doboso. At the same time, it will build an internet eye hospital, develop a visual health experience hall, and realize a comprehensive layout of online and offline, in-hospital and out-of-hospital. In addition, Guanglangshijing will also set up an artificial intelligence research team to develop AI eye disease screening products suitable for the product, and expand the international market.
In terms of industry promotion, Guanglangshijing has participated in the formulation of the white paper on the current status of digital treatment of children with strabismus and amblyopia, helping to form a consensus among experts in the ophthalmology digital therapy industry, and will also establish a pediatric ophthalmology expert advisory group to carry out multi-center RCT research on different diseases, link industry resources, create a perfect ophthalmic digital therapy industry ecology, and realize the corporate mission of "creating a pleasant training method and promoting human visual health".