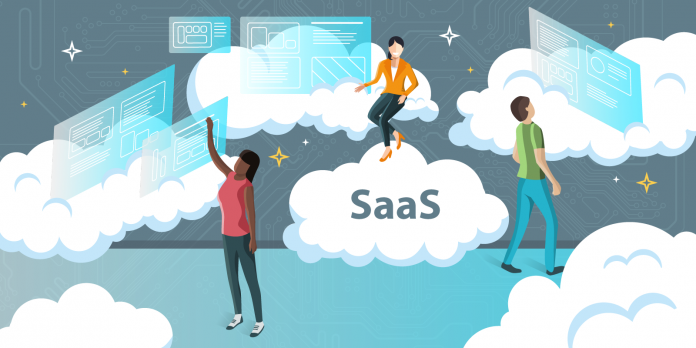 As a leading healthcare cloud service operator in China, Greatsoft was selected as one of the "2021 Future Medical 100 Top 100 China Digital Healthcare List" at the 2021 Future 100 Healthcare Conference.
Founded in 2005, Greatsoft is a leading enterprise in the informatization of primary medical and health care and the performance evaluation of national public medical institutions. It has the largest primary-level SaaS service platform for medical institutions in China and has undertaken the construction of the national health insurance information platform. For more than ten years, Greatsoft has not been constrained by the impetuous market environment, but has "stripped" into the infrastructure and network infrastructure construction of medical informationization, and has rarely appeared in the outside world. As the "National Public Hospital Performance Appraisal Platform" and the "Integrated Management Platform for Primary Medical Institutions" built by Greatsoft become more and more exposed in the media, Greatsoft is also getting more and more attention from investment institutions and the media involved in the big health field.
At this conference, Greatsoft participated in the selection of the Top 100 Future Healthcare for the first time and achieved good results, reflecting its long-term and profound strength in the field of primary medical and health information. Taking this opportunity, Artery Network conducted an exclusive interview with Greatsoft Chairman Hong Jiqun, and analyzed and interpreted what Greatsoft has done over the years, as well as the follow-up business layout and development strategy.
From SaaS service to big health ecology, how does Greatsoft solve the pain points of medical services
"Large hospitals are like cities, and grassroots hospitals can be very different" is the current status of my country's medical services. The fundamental problem is the unbalanced allocation of medical resources. To this end, the country is vigorously promoting a hierarchical diagnosis and treatment system to achieve an orderly state of "large hospitals treat intractable diseases, and small hospitals resolve common and chronic diseases." In the 16-character policy of hierarchical diagnosis and treatment, "strong grassroots" is the first meaning, that is, to improve the level of grassroots diagnosis and treatment to better serve patients.
Hong Jiqun, Chairman of Greatsoft, has participated in related researches since the country's first medical reform, so he has precise judgment in controlling the informatization needs of primary medical institutions. Greatsoft started as a hospital financial management business. After years of development, it now focuses on providing standardized primary health information software and Internet + health care product development and promotion.
"According to our many years of observations of primary medical institutions, there are many problems in their informatization construction." According to Hong Jiqun's analysis, it is well known that the facilities and technical conditions of medical institutions are relatively lagging, the level of informatization construction is low, and the benefits provided are very high. It is difficult to retain information talents, and it is difficult for medical institutions to build their own computer rooms and later operation and maintenance management. Therefore, building a SaaS service platform for primary medical institutions with provinces and municipalities as a unit can effectively solve the problems of lack of professional talents in primary medical institutions, insufficient funds for informatization construction, and inaccessibility of data.
However, the construction of SaaS service platform has a wide range of radiation, and each organization affects the whole body. It requires extremely high technical level and maturity of information products. Therefore, Greatsoft has established a complete product technology research and development and delivery service system, providing more than 100 products in four categories: comprehensive supervision, medical and health services, resident health management, and basic technology platforms, providing SaaS services for the majority of primary medical and health institutions , To promote the real implementation of the hierarchical diagnosis and treatment policy.
According to Hong Jiqun, the advantages of the grassroots SaaS service platform are its high availability and strong scalability. It provides a model similar to an "app store", which disassembles complex medical services into small functional modules to ensure the isolation and safety of data in medical institutions, and realize differences. Applications are called on-demand and combined freely and flexibly, while reducing the workload of user service collaboration, ensuring the maximum value of medical resources, and making primary medical services more accurate.
In order to reduce the operation and maintenance pressure of primary medical institutions as much as possible, this platform provides unified development tools and service governance, which can be quickly deployed and launched, and primary institutions only need to purchase services every year. In addition, different types of applications (specialty and comprehensive) and different levels (basic and top three) have different requirements for cloud services. Attaching importance to the personalized needs of applications and launching more flexible cloud service applications. Greatsoft's service tenet of "user first, eager for users, thinking about what users think" has also won its reputation and market.
From the largest grassroots SaaS service platform to the construction of a national integrated management platform
Hong Jiqun said bluntly that it was a difficult decision for decision makers to make the choice of centrally building a cloud platform with the province as a unit. But the more difficult things are often the benefits to all parties after completion is great. Since 2010, Greatsoft has cooperated with Hebei and Xinjiang to jointly build a provincial-level big data basic-level SaaS service platform. At present, Greatsoft's grass-roots SaaS service platform has covered multiple regions across the country, with nearly 60,000 registered medical institutions online, and has successfully built the grass-roots SaaS service platform with the largest number of domestic online medical institutions.
Greatsoft uses the grass-roots SaaS service platform as the carrier to connect top three hospitals, major experts and primary medical institutions in counties, townships, and villages, bringing the two parties closer together, and helping the medical services to transform from "disordered state" to efficient and convenient for residents. The full-scale and full-process services of medical care and public health have also formed more complete and diverse residents' health data, providing a basis for decision-making by the health authorities.
In terms of application, Greatsoft's grass-roots SaaS service platform provides functions such as basic medical care, basic public health, drug management, and medical security; in terms of management, the grass-roots SaaS service platform is connected to the national comprehensive health information platform to realize basic public health data and health The integration of data; the public health information platform at the city and county level is connected to enrich and improve the basic-level information data. It is worth mentioning that Hebei Province is also the only province that has access to more than 3,000 township community services and medical institutions through unified deployment.
While vigorously promoting the construction of the network, Greatsoft also undertook the national grassroots integrated management platform in 2019 to supervise and provide the basis for the contracted services of family doctors, public health services, rural doctors and national health records of all grassroots medical institutions across the country. service. After the project won the bid, Greatsoft immediately established a special project team, and carried out special surveys and index system research with experts from the National Health Commission Statistics Information Center. Through on-site surveys and questionnaire surveys, it learned about the provincial information platforms of 20 provinces and cities. , The construction of the grassroots application system, etc., and a detailed investigation report has been formed. So far, this national integrated management platform has connected 15 provinces across the country.
The competitive advantage is obvious, Greatsoft will be a platform and an ecosystem
From the perspective of the industry, Hong Jiqun believes that Greatsoft has formed a differentiated competitive barrier by virtue of its first-mover advantage, cost advantage and brand advantage, and it is difficult to surpass it in a short period of time.
First-mover advantage: Greatsoft has participated in policy research and industry standard formulation for many times. It is a group member of China Software Industry Association and can be keenly aware of policy trends and respond. In 2017, entrusted by the former National Health and Family Planning Commission to carry out the "Research on the Integrated Information Support System of County and Rural Medical Services", which lasted for nearly a year, the "Guidelines for the Construction of a Collaborative Integrated Information Support System for County and Rural Medical Services" were compiled, providing information for the county System planning and construction provide feasible solutions and technical guidance, which is of great significance to the promotion of my country's hierarchical diagnosis and treatment and the construction of medical community. It is also true that Greatsoft adopts a product-driven operation model internally, and its products are introduced to the market for half a year, taking the lead.
Cost advantage: Greatsoft adopts a mature and stable grassroots SaaS service platform, and uses standardized products. After unified training and data initialization, they can be directly launched online without long-term debugging and running-in, and implementation personnel do not need to have code capabilities, and product implementation costs are relatively reduced .
Brand advantage: "Word of mouth" is the key to Greatsoft's rapid development. Thanks to its good reputation, Greatsoft moved from Xinjiang to the whole country, established 9 branches across the country, has extensive and in-depth cooperation with the National Health Commission and various provinces, has a large user base of medical institutions, and has stable customers Relationship, the customer repurchase rate is extremely high.
At present, Greatsoft's business segments based on SaaS services include family doctor contract services, health monitoring, basic medical care and basic public health. These businesses have developed in parallel, creating a closed-loop B-B-C innovative business model. Although grassroots informatization construction is not a new thing, it needs a high degree of integration ability in the service chain of the medical industry in the later operation and management. "Greatsoft achieves patient services through in-depth services to medical institutions," said Hong Jiqun on the issue of Greatsoft's business model.
Hong Jiqun said that since Greatsoft built the SaaS service platform for the largest medical institution in China, medical information manufacturers, pharmaceutical companies, insurance institutions, chronic disease management institutions, artificial intelligence research and other companies have come to seek cooperation. To better achieve the goal of "strong grassroots" construction, Greatsoft is sorting out dozens of existing ecological partners, launching a win-win plan, and supporting professional third-party companies to join the construction of the grassroots SaaS service platform to jointly build a healthy The industrial ecosystem provides more services for primary medical institutions and primary doctors, making it easier for residents to stay healthy.
In Greatsoft's plan, Hong Jiqun revealed that Greatsoft will continue to focus on the medical and health field in the next 3-5 years, and promote the grassroots SaaS service platform to the whole country, promote the establishment of grassroots medical information value network and ecology, and form the digitalization of grassroots medical institutions All-round unification of business.