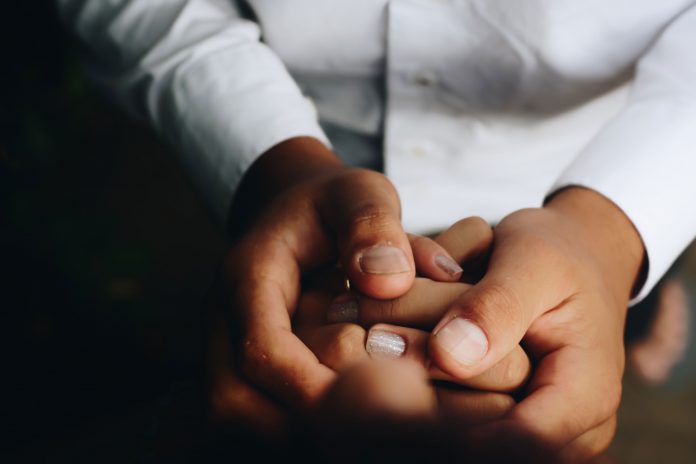 At the beginning of 2020, as in the winter and early spring of previous years, it was the season when influenza and general pneumonia were high. And this year, the global outbreak of the new crown virus also left people with a layer of frost. As a contagious disease, how to distinguish neo-pneumococcal pneumonia from flu, colds, and common pneumonia, which are similar in clinical symptoms, is a major difficulty in accurate prevention and control.
Geneworks is an enterprise focusing on the development of precision medical products for infectious diseases. The products involve three aspects of multiplex PCR detection, metagenomic sequencing, and infectious disease informatics software. Founded in 2015, the company is the first industry-university-research technology conversion enterprise in the Suzhou Institute of System Medicine, Chinese Academy of Medical Sciences.
General Manager Dr. Zhang Xinlei told Arterial Network that with the spread of the epidemic, the Xieyun team recognized the trend of the new crown virus outbreak during the Spring Festival and quickly joined the Guangdong Provincial Laboratory of Regenerative Medicine and Health and the Suzhou Institute of System Medicine to conduct day and night research within 5 days Developed and tested the first multiplex nucleic acid rapid detection kit containing a new coronavirus (SARS-CoV-2) and 12 common respiratory pathogens in China.
The kit is developed on the basis of the company's original matured 12-item nucleic acid detection kits for respiratory pathogens. The new products are carried out in Guangdong Provincial Center for Disease Control and Prevention, Wuhan Institute of Virology, Chinese Academy of Sciences, and Ditan Hospital, Capital University of Medical Sciences The clinical verification of more than 800 samples showed that the sensitivity of the test results of the verification reagent and the known diagnostic results was 98.6%, and the specificity was 97.40%. At present, a new type of coronavirus (SARS-CoV-2) and a multiple nucleic acid rapid detection kit for 12 common respiratory pathogens are applying for CE registration certification, and simultaneously carry out the registration inspection of three domestic medical device declarations.
Multiple nucleic acid rapid detection kit for new coronavirus (SARS-CoV-2) and 12 common respiratory pathogens
Geneworks' technical team originates from the Chinese Academy of Sciences, and its founder and chairman, Professor Jiang Taijiao, is a PhD in molecular biology from the Shanghai Institute of Biochemistry, Chinese Academy of Sciences. After graduation, he conducted postdoctoral research at Yale University and MIT. In 2005, Professor Jiang returned to China and led the team at the Institute of Biophysics of the Chinese Academy of Sciences to continue his research on molecular diagnostics of pathogens and infectious disease informatics. Genome Research has published more than 80 authoritative papers in internationally renowned journals.
Professor Jiang Taijiao was successively selected into the "Hundred Talents Program" of the Chinese Academy of Sciences in 2005 and won the Outstanding Youth Fund of the National Natural Science Foundation of China in 2011. A major breakthrough in actively responding to the newly issued H7N9 avian influenza virus, was awarded the 2013 China Science Top Ten Progress by the Ministry of Science and Technology. In 2015, Professor Jiang Taijiao participated in the "Discovery of Human Infected New H7N9 Avian Influenza Virus and Its Etiology Research", and won the first prize of the Chinese Medical Science and Technology Award. Professor Jiang Taijiao also led the team to complete a number of national or provincial infectious disease informatics projects, including the influenza vaccine strain recommendation platform, the traceability of bird flu in East China, the new crown and SARS comparative analysis, and the National Influenza Center forecast and early warning platform. Other core team members of Geneworks have more than ten years of senior experience in bioinformatics, molecular diagnostics and other fields.
Clinical Testing Products & Services for Infectious Diseases
Infectious diseases are characterized by a large variety of pathogens, rapid evolution, and frequent new infectious diseases. Traditional detection methods such as culture and identification, biochemical detection, immunology, and traditional molecular diagnosis are time-consuming, low sensitivity, and high false-positive rates. Disadvantages. In addition, the vast majority of domestic clinical registered products can only detect a single or a few pathogens, often requiring repeated sampling, multiple tests to confirm the diagnosis, and poor ability to detect mixed infections.
Geneworks launched a high-capacity multiple rapid nucleic acid detection platform for infectious diseases. "By using the independently developed bioinformatics design module for multiple pathogen detection, we screen specific target genes and design multiple primer and probe systems to ensure a single reaction system. The detection of multiple pathogens will not interfere with each other. At the same time, the product design incorporates multi-color probe multiple melting curve analysis technology, multiple nested PCR technology, LATE-PCR technology, and universal Tag molecular beacon technology, which can achieve single-tube simultaneous Detects more than 20 pathogens, "explains Dr. Wang Yongqiang, R & D Director. The multiple respiratory pathogen detection kit developed by Geneworks can realize the detection of more than 20 pathogen indicators (including viruses, bacteria, mycoplasma, etc.) in a single tube at one time, and the screening throughput is 96 or 384 samples, which can achieve multi-index and multi-sample parallelism. Detection.
"This high-throughput multi-indicator test product is more suitable for complex infection cases, has a high detection efficiency, and can effectively reduce false negatives." Wang Yongqiang added. In addition to multiple respiratory tract detection products, Geneworks is promoting multiple series of multiple melting curve detection kits for the genital tract, gastrointestinal tract, and central nervous system.
When doctors face patients with infectious diseases, they will make a preliminary judgment on the type of infection according to their symptoms, and after screening for several to a dozen common pathogens, most of them will get clear results, and Some of the remaining cases fall into the category of unknown pathogen infection.
For unknown pathogen infection, Geneworks has independently developed complex clinical sample pretreatment technology and pathogen identification algorithm. For complex clinical samples, such as cerebrospinal fluid and alveolar lavage fluid, how to effectively capture and enrich pathogenic microbial nucleic acids under the interference of high-level host human nucleic acids is currently a major difficulty in detection.
Based on rich bioinformatics experience and strong scientific research team, Geneworks has independently developed and designed capture probes for hundreds of clinical pathogens, drug-resistant genes and virulence genes, which can target unknown pathogens in infected samples. Capture sequencing can effectively improve the sensitivity and specificity of detection, and can cover almost all pathogens in clinical samples at one time. The self-developed pathogen identification algorithm, pathogen knowledge base and one-step data analysis and interpretation cloud platform will be able to significantly improve the speed of clinical tests and the interpretability of test reports.
Infectious disease information platform
"Infectious diseases are different from the genetic tests for tumors and genetic diseases. They require high timeliness, and the faster the results, the better," said Zhang Xinlei. Therefore, the method of out-of-hospital examination may not be applicable to patients with acute and severe infections. Geneworks provides a comprehensive solution for the construction of a precision medical center for infectious diseases.
Through the establishment of a microbial digital laboratory with the hospital, it provides sample management, laboratory information management, test data management and analysis, and decision support to achieve closed-loop management from sample management to data mining. These include:
Instrument platform (PCR and NGS), reagents (single-tube multiplex detection kits for infectious diseases), and software (full-process information products from biological sample libraries, laboratory information management to detection data management).
When these detection data converge and sink, more application scenarios can be derived. For example: by integrating the bioinformatics process of pathogen data analysis, generating mNGS automated test reports; through the collection of literature, guidelines, and medical records, integrating patients' clinical phenotypes, diagnostic information, pathogenic pathogens, and constructing a knowledge map with pathogens as the core , Using AI technology to assist doctors' diagnosis and treatment; infectious disease informatics platform for pathogen mutation monitoring and prediction and early warning functions for CDC; microbiology, unknown pathogen infection, combined infection and flow disease analysis, infection and clinical research for infectious disease clinical research Hosting and other technological services.
Prediction and early warning platform for the National Flu Center
At present, Geneworks has cooperated with more than 80 units including Beijing Union Medical College Hospital, Chinese People's Liberation Army General Hospital, Xiangya Hospital, Beijing Children's Hospital, and China CDC. The company and the Children's Hospital affiliated to the University of Suzhou have established a collaborative innovation project in the research and development of test kit products, and have also received key support from the Suzhou Municipal Government.
"This epidemic has made everyone fully aware of the huge market space for infectious disease detection, but the traditional single detection method has also exposed a lot of limitations. Geneworks targets multiple PCR detection and super multiple targeting of infectious disease pathogens. The research and development of sequencing and the provision of precision medical products and services for infectious diseases are much more difficult than single-strand PCR products in terms of research and development or registration, but this represents a trend in market demand. "Zhang Xinlei said. Currently, Geneworks is in the Pre-A round of financing, and the funds will be used for R & D, registration and market construction of 3-4 new product series.