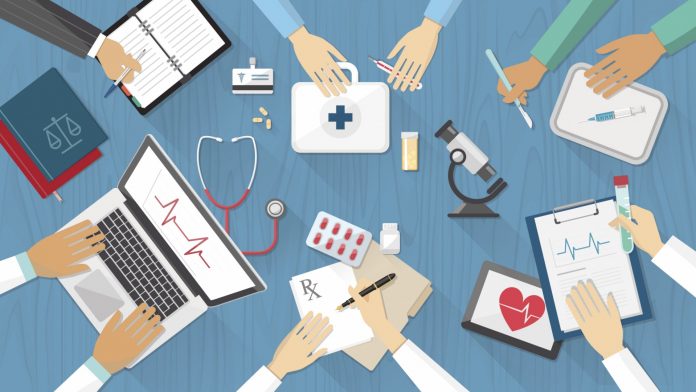 With the opening up of WeChat and the underlying payment capabilities, social networks present huge business ecological opportunities. Social networks based on private domains and represented by WeChat have the ability to provide efficient services to the marketing market and are the next blue ocean market.
In the new consumer era, public domain traffic is becoming saturated, and the concept of "private domain" is rapidly spreading. It is considered an essential channel for brands and the main channel in the future, which can meet the increasingly urgent needs of companies for sales growth, operating costs, and efficiency optimization. . However, because a large number of companies do not have professional private domain operation teams, do not have a deep understanding of private domain operations, and lack practical experience, companies have many pain points in private domain operations.
In 2016, Gemil was founded, aiming at the pain points of deep operation in the private domain of enterprises. Gemil is a private domain marketing operation service company. Relying on the team's rich private domain operation experience, it provides one-stop private domain operation in-depth services including training, tools, and operations for maternal and child health, chain catering, fast-moving consumer goods and other industries. .
In response to the actual needs of industry customers' private domain operations, Gemil has successively launched a variety of tools and products such as enterprise micro products "pine cones" and "Magicflow", forming a comprehensive private domain operation service solution to help customers build IP and optimize services. Improve sales conversion rate and repurchase rate.
At present, Gemil has become a private domain operation service expert, serving hundreds of customers, including leading companies such as Nestlé, Danone, McDonald's, and Sam.
In the field of medical and health care, the private domain is also promising. Recently, Gemil has expanded from the maternal and child health sector to the entire medical and health industry, focusing on the digital patient management market segment, and using private domain operations to achieve low-cost, high-efficiency, and large-scale patient management. The company has reached cooperation with many medical companies such as AstraZeneca, Roche and China Resources.
At the same time, Gemil continued to gain the favor of capital, and quickly completed 4 rounds of financing in 5 years. Investors include first-line investment institutions such as Focus Media, Jingwei China, Shunwei Capital, and Trust Capital. Just recently, Gemil received capital attention again and successfully completed nearly 30 million U.S. dollars in Series B financing. Taking this opportunity, Artery Network conducted an exclusive interview with Gemil founder and CEO Lai Gangbin to understand the company's development strategy in the medical and health field, and to explore the development opportunities of private domain in the field of chronic disease patient management.
WeChat private domain makes up for many pain points of traditional chronic disease patient management
Chronic diseases such as diabetes have become the number one killer of health hazards. In the "Healthy China 2030" Plan issued in 2018, it is clear that chronic disease management will be raised to the national strategic level to reduce the premature mortality of cancer, cardiovascular and cerebrovascular diseases, diabetes and other diseases, and control the burden of chronic diseases. .
The out-of-hospital patient management platform for chronic diseases is of great significance. For patients, the out-of-hospital patient management platform can fully meet the patient's daily chronic disease management needs while saving time for out-of-hospital visits and avoiding fatigue in the boat. Follow-up, improve treatment effects, and establish doctors' reputation; for pharmaceutical and device companies, out-of-hospital patient management is a sales growth channel that cannot be ignored. Under the mass procurement policy, the need for companies to participate in out-of-hospital patient management is even stronger.
In fact, the out-of-hospital management of chronic disease patients has been emerging in my country for a long time, and it is not a new concept. During the 2015 "Hundred Sugar War", the APP for out-of-hospital management of chronic patients has developed rapidly. However, according to Lai Gangbin, traditional patient out-of-hospital management intervention scenarios and methods are limited. Regular follow-ups are mainly carried out through telephone and text messages. There are problems such as mechanical access methods, high costs, low efficiency, and poor patient compliance. APP varies between good and bad, and patients are not willing to accept . There is no chronic disease management platform that can fully meet the needs of patients in the market, and more new technologies and new forms of participation are urgently needed.
The WeChat private domain brings new opportunities for the management of patients with chronic diseases. WeChat private domain can naturally meet the three major requirements of efficient, low-cost, and accessible management of patients with chronic diseases. As a widely used social tool, WeChat has 1 billion daily live traffic and has achieved extensive coverage for patients and doctors. In addition, WeChat has introduced functions such as small programs, official accounts, and video accounts. The popularization of science, consultation, and drug purchases can all be done on the WeChat platform, allowing patients to be managed outside the hospital with high efficiency and low cost.
Therefore, Gemil uses the WeChat private domain as an entry point to devote himself to the management of patients with chronic diseases.
Accurate, efficient, and low-cost, the management of chronic diseases in the private domain has a promising future
After entering the medical and health industry, Lai Gangbin clearly felt the difference between the medical industry and consumer and retail industries. "First, the medical industry has complex rules and very high compliance requirements; secondly, other industries are driven by marketing, while the medical industry is driven by medical treatment; finally, the medical industry is a cross-cutting field, requiring teams to have both medical professional backgrounds and Internet access. Operational thinking."
In order to better adapt to the high professionalism and compliance requirements of the medical industry and provide in-depth services to customers in the medical and health field, Gemil has established an experienced and diversified team. The team includes both talents with professional medical backgrounds and long-term medical professionals. Industry solution experts from Qian Consulting, Ai Kunwei, Arvato, and first-line Internet engineers from Google, Alibaba, and Meituan, use the team's deep understanding of the medical industry and many years of private domain operation experience to provide customers in the medical industry Efficient digital patient management service based on private domain.
At the same time, Gemil has obtained the information system security grade protection record certificate, and is applying for an Internet hospital license to ensure that the project is carried out in compliance. At the same time, the company uses blockchain encryption technology to effectively protect the underlying data security.
At present, Gemil has established a safe and compliant private domain operation system for in-depth medical and patient services based on corporate WeChat, in-depth study of the characteristics of different chronic diseases, patient-centric, and efficient digital out-of-hospital management services for patients with chronic diseases. .
Among them, in the patient recruitment stage, Gemil uses complete patient data tags to help customers accurately depict patient portraits; after patients are enrolled, the company relies on the private domain ecology of the company WeChat as the carrier to provide community management tools, check-in applets, and automation engines Provide a full range of intelligent and personalized services and content output, such as tools and intervention mechanisms, to extend patient medication time (DOT) and directly connect to DTP pharmacies, help doctors effectively manage and serve patients, and allow patients to gain more professional medical knowledge , To establish contact with doctors more conveniently and obtain medical services more efficiently.
With efficient, accurate, and low-cost private chronic disease patient management services, Gemil has covered top medical companies including AstraZeneca, Roche, and China Resources.
Lai Gangbin believes that although the application of private domains in healthcare is at a very early stage, we believe that digital medical marketing and digital patient management are a long-term development opportunity. "The value of the private domain has been proven in consumer retail and other industries. Gemil is an industry-wide private domain operation service company. We have a lot of successful experience that can be applied to the medical and health industry." In the future, Gemil will focus on medical and health care. , Continue to develop new products and tools, improve private-domain chronic disease patient management solutions, and accelerate coverage of leading companies.