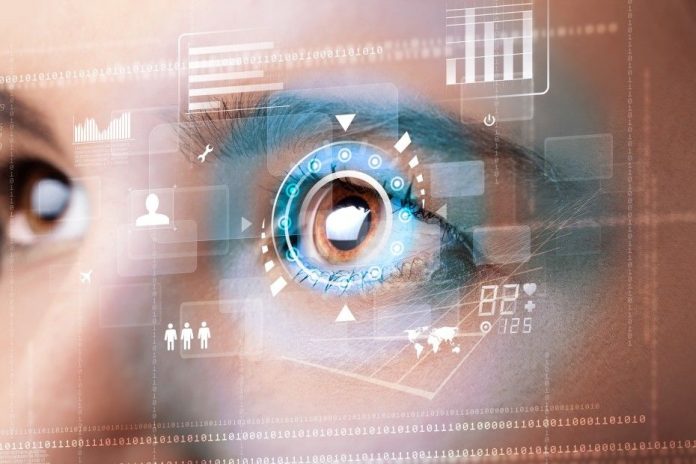 Recently, Juehua Medical, a brain science medical company, has completed an angel round of funding of tens of millions of RMB from Linear Venture, with Start Capital acting as the financial advisor for this round. This round of financing will be used for product iteration and clinical data accumulation and team building.
Juehua Medical is a brain technology medical company focusing on the field of visual health, with a focus on the development of brain science-based visual function detection and enhancement technology, and the development, production and sales of related "digital medicine" products, as well as the provision of follow-up data mining and technical services.
Juehua Medical co-founder and CEO Diao Qingsong said that he and his co-founder Huang Changbing, who has more than 20 years of experience in medical commercialization, and the latter has more than 20 years of scientific research, co-founded Juehua Medical, and invited the internationally renowned expert in the field of visual perception, brain science and learning training Professor Zhonglin Lu is the chief scientific advisor of the company. Huang Changbing is a researcher at the Institute of Psychology, Chinese Academy of Sciences, and Lv Zhonglin is a professor at New York University and New York University in Shanghai, where they have been working on visual brain science for over 20 years.
It is reported that Juehua Medical has cooperated to develop and establish the core technology system of iAVT (Personalized Adaptive Visual Function Training), and has basically completed the global patent layout. Diao Qingsong introduced that iAVT technology is divided into four technical modules: accurate detection technology, personalized program development technology, adaptive training technology and effect guarantee technology, which means that each patient or individual will be accurately detected and find the functional impairment targets, and give specific visual training programs based on the similarities and differences of damage mechanisms, and constantly adjust dynamically during the training and treatment process to ensure the final efficacy.
In the future, the company will also expand its product pipeline for visual field defects (including central optic nerve damage in the brain, glaucoma, etc.) and low vision (including cataracts, etc.), covering visual health detection, monitoring, prediction, treatment, rehabilitation, prevention and other integrated "digital medicine" products.
Diao Qingsong emphasized that the above "digital medicine" belongs to the category of digital therapeutics, but there are clear requirements for the course of treatment, active ingredients and dosage, as well as the breakdown of efficacy and indications.
According to him, the company's amblyopia treatment products have been approved by the State Drug Administration in the first quarter of 2022 for registration as Class II medical devices, and is currently conducting clinical research on the gold standard for amblyopia treatment, "masking treatment", at medical institutions such as Wenzhou Medical University Optometry Hospital and Sun Yat-sen University Eye Center, in an attempt to participate in the development of a new We are trying to participate in the development of new expert consensus and industry standards, and promote the development of clinical treatment guidelines.
As for the exploration of commercialization, given that amblyopia "digital medicine" is a brand new category, the company plans to do the following: firstly, the business model is to H to C; secondly, the company will carry out post-marketing clinical research projects and work with clinical experts to complete the exploration and development of clinical pathways for innovative "digital medicine". Secondly, we will conduct post-marketing clinical research projects and work with clinical experts to complete the exploration and development of innovative "digital drugs" clinical pathways.
Up to now, Juehua Medical's products have also been recognized and used by users such as Wenzhou Medical University Optometry Hospital, China Disabled Persons' Federation Assistive Devices Center, Huawei, and China Institute of Standardization, and some have established long-term strategic partnerships.
From the market demand side, self-evident – vision is the main source of human sensory information (>80%), but there is a very large group of visual health problems, according to the World Health Organization statistics, visual health problems have been listed with tumors, cardiovascular disease as the world's three major serious impact on the quality of human survival. The number of people with visual impairment is over 2.2 billion worldwide, and the number of people with various types of visual impairment in China is over 500 million.
Diao Qingsong said, "The prevalence of amblyopia in China, for example, is about 3% (42 million people), and with a 50% treatment rate and a rough estimate of 0.5-10,000 yuan per capita treatment cost, amblyopia treatment is a market of more than 100 billion RMB."
From the supply side, the current market solutions mainly focus on eye medication and surgery, which can hardly solve many existing visual health problems. It is understood that the human visual system is composed of two parts: the eye (called the front end) + the brain (the visual central cortex; called the back end). The technical means currently used in clinical medicine mainly focus on the eye, i.e. the front end of the visual system, and many problems/diseases are difficult to solve, such as aging or problems and diseases that occur mainly at the back end (e.g. amblyopia).
In response to this gap, Juehua Medical focuses on the back end of the visual system (and the brain center), integrating brain technology, vision science with ophthalmology and artificial intelligence technology, through the deep development and efficient use of brain plasticity, accurate assessment and efficient repair of deficient or degenerative visual functions, to solve the painful problems of clinical visual health needs.