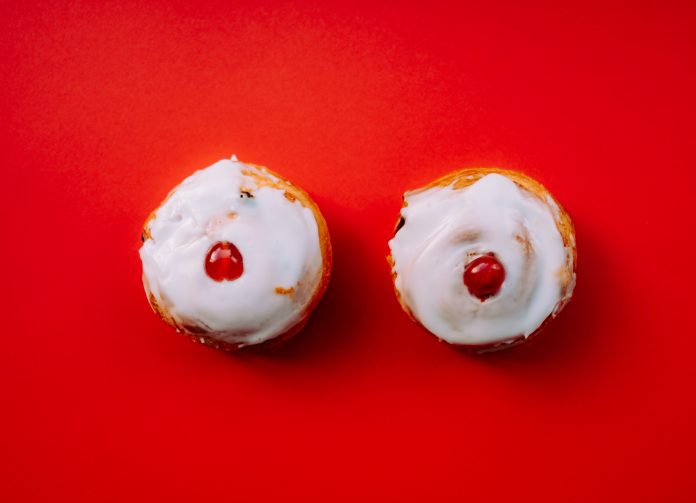 Recently, medical device company Elucent Medical announced that its EnVisio surgical navigation system has obtained FDA's 510(k) clinical license. The system can be combined with Elocent Medical's soft tissue labeling technology SmartClip to replace the traditional "hook line positioning" approach to breast cancer.
In breast biopsy, the standard treatment is to place a hook line in the breast to identify the lesion in the breast. Elucent Medical has also permanently implanted SmartClip soft tissue markers in patients' breasts to treat breast cancer, but this is undoubtedly a painful and expensive treatment. There is an urgent need in the market for a method of treating breast cancer that can locate a lesion of a breast without using "positioning hooks" or "radiation seeds."
Elucent Medical has found such an alternative. The company advises doctors to use the EnVisio surgical navigation system with the implanted device SmartClip for breast cancer surgery to effectively identify the location of malignant tumors and to navigate to the tumor site in real time via 3D. The EnVisio surgical navigation system recognizes three different SmartClip soft tissue markers, helping doctors effectively mark breast lesions and navigate their length, depth and direction in real-time 3D, replacing "hook line positioning" for breast cancer treatment.
"This is a cost-effective solution that addresses the big challenge for breast surgeons: how to easily locate a malignant tumor during surgery, especially in tissues that lack anatomical landmarks." Lee Wilke, co-founder of Elucent Medical The doctor said in a press release, "We have developed an efficient, convenient and accurate medical system designed for surgeons that can improve the clinical outcomes of doctors in departments such as lymphatics and thoracic surgery."
Another co-founder, Laura King, said: "We want to break the standard of care that women must receive for localized treatment before a lumpectomy. Today, we are taking an important step towards achieving this goal. EnVisio Surgery Navigation The system and SmartClip soft tissue markers will provide patients and surgeons with a wireless, minimally invasive alternative for pre-surgery planning."
It is worth mentioning that the SmartClip developed by Elucent Medical has been approved for sale in the market (only for sale to doctors), and the EnVisio system has been approved, which will solve the drawbacks of the traditional SmartClip hook line and establish a new breast. Cancer treatment standards.