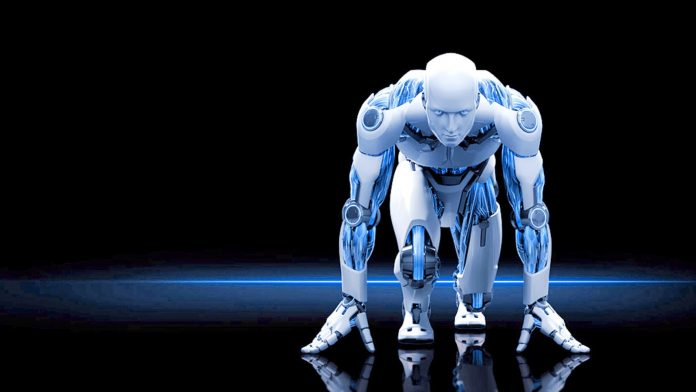 A few days ago, EdgeMedical Robotics, an intelligent surgical robot, completed a pre-B round of financing of more than 100 million yuan. This investment was led by Sanzheng Health, followed by Guoce Investment, Lenovo Star, and Poly Capital.
Dr. Wang Jianchen, the founder of EdgeMedical Robotics, said that EdgeMedical Robotics focuses on the development and promotion of minimally invasive surgery platform products, and is committed to serving more surgical departments, empowering doctors through robots, benefiting patients, and improving social health. This financing will help Jingfeng minimally invasive surgical robot products enter a new stage of development.
Founded in 2017, EdgeMedical Robotics is a leading domestic R&D and manufacturing enterprise for intelligent surgical systems. It is committed to bringing a new generation of artificially intelligent minimally invasive surgical robot products with completely independent intellectual property rights into every operating room, and redefining surgical operations through robotics. Make surgery simple and easy to operate, promote the progress of surgery, and enhance the medical experience. The company's core team has a multidisciplinary background in machinery, electronics, artificial intelligence, medical imaging, and manufacturing, and has extensive experience in R&D and industrialization.
The company has deployed 3 pipeline products-single port laparoscopic surgical robot system, porous laparoscopic surgical robot system, ultra-high-definition stereoscopic endoscope products, all of which have entered the registration stage, and have entered the registration stage with Harvard Medical School, the Chinese People's Liberation Army General Hospital, Zhongshan A number of top hospitals at home and abroad, including university hospitals, have carried out extensive cooperation. EdgeMedical Robotics has a complete intellectual property system, has applied for more than 200 domestic and foreign patents, and has been rated as "Shenzhen's Top 20 Leading Biotechnology Companies" and "Guangdong-Hong Kong-Macao Greater Bay Area Biotechnology Companies Top 50".
Jingfeng single hole surgical robot system
Single-hole surgical robots are cutting-edge products worldwide, which can effectively reduce surgical trauma, reduce surgical risks, improve surgical safety and doctors' operating comfort, and have obvious clinical advantages. It is not only the development direction of the next generation of robot-assisted minimally invasive surgery, but also promotes minimally invasive surgery into a new stage of development. The Da Vinci single-hole robot system passed FDA certification in 2018. As of 2019, more than 40 machines have been installed and more than 3100 operations have been performed.
EdgeMedical Robotics single-hole surgical robot product, in 2018, carried out the first single-hole surgical robot animal experiment in China. After many product iterations, this machine has broken through the core technologies of motion, image, and operation, and has reached the international advanced level in key technical indicators such as mechanical indicators, accuracy indicators, image resolution, and system delay. It is reported that EdgeMedical Robotics single-hole surgical robot has started NMPA registration and is expected to become the first domestic single-hole surgical robot product to be successfully marketed. After the listing, it will be used for typical surgical treatments such as urology, thoracic surgery, and gynecology.
EdgeMedical Robotics' porous surgical robot products have also opened NMPA registration simultaneously. The machine is equipped with flexible surgical instruments and a 3D stereo vision system. It has reached the domestic leading level in performance parameters such as robot stability, operation accuracy, and system delay, and can bring doctors a comfortable and stable operation experience.
Since its inception, minimally invasive surgical robots have been widely used in urology, cardiothoracic surgery, gynecology, general surgery and other fields, with simple operation, high surgical accuracy, and good postoperative results. They have been greatly welcomed by surgeons and patients and have broad prospects. Has become the development trend of future surgical operations.
But for a long time, this technology has been monopolized by Intuitive Surgical's Da Vinci surgical robot, and the price is expensive, which is difficult to popularize in China. As of the end of 2019, Da Vinci had installed 5,800 units worldwide, with a market value of more than US$80 billion. According to the Intuitive Surgical report, among the countries that have obtained certification, 4 million operations can be performed with Da Vinci surgical robots in the world every year, and the market potential is huge.
Da Vinci surgical robot has been iterated to the fifth generation-da Vinci SP system
But in recent years, Intuitive Surgical's dominance is being challenged. Minimally invasive surgical robot companies such as Auris and CMR Surgical are gradually entering people's field of vision. In February 2019, Johnson & Johnson acquired Auris Health for US$3.4 billion (equivalent to approximately RMB 39 billion). In September of the same year, CMR surgical received US$243 million in financing, setting a European record of private equity financing in the medical field.
In September 2020, Shanghai MicroPort Medical Robot received a strategic investment of 3 billion yuan, with a valuation of 22.5 billion yuan. China's medical device market is also about to be detonated.
EdgeMedical Robotics has always focused on the in-depth development of minimally invasive surgical robot products, providing more solutions for operating departments, and gradually rising in the field of surgical robots in a low-key manner, becoming a bright star.
Sheng Li, investment partner of Sanzheng Health, said: "The EdgeMedical Robotics team is dedicated and professional. With a dynamic and enterprising spirit, the team has made rapid progress in just a few years and is ready to go. As an early investor in EdgeMedical Robotics , We are not only highly optimistic about the import substitution opportunities of the domestic laparoscopic robot industry, but also the professional strength and enterprising spirit of the EdgeMedical Robotics team. We are very pleased to participate in this round of financing and accompany the company to continue to expand and expand in the field of surgical robots. Make progress and become a platform-based leading enterprise in the field of surgical robots in China."
Liu Tong, Managing Partner of Guoce Investment, said: "EdgeMedical Robotics is a leading company in the field of surgical robots in China. The founding team has ambitious strategic thinking and structure, and has a deep insight into the industry and market needs. It is fortunate to stand out in the industry. Becoming an investor in this round of EdgeMedical Robotics, we are firmly optimistic about the structural industry opportunities in the field of surgical robotics in China in the future, and we believe that the company can continue to grow and develop in this field."
Sanzheng Health Investment is a private equity investment fund focusing on the medical and health industry. Based on a global perspective, it deeply cultivates and invests in innovative technologies in the medical field, promotes its clinical transformation and industrialization, and improves the quality of life of patients while saving more lives. Sanzheng Health Investment relies on the profound resources of clinical, industry, and policy to create a great health technology enterprise with partners.
Guoce Investment is an equity investment platform focusing on China's structural growth opportunities for a long time, focusing on core investment opportunities brought about by import substitution and technological innovation in the field of technology manufacturing. Guoce Investment adheres to the investment philosophy of broad-minded and agreed-upon, and creates long-term sustainable value for partners through in-depth industrial research and value-added services.