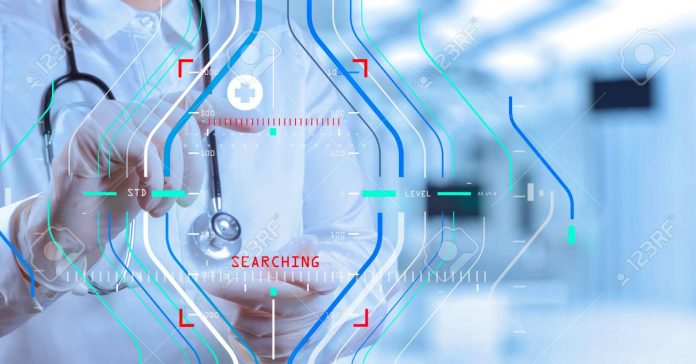 The biotechnology industry has been eager to develop breakthrough technologies that are expected to intervene in cancer as soon as people have a higher chance of survival. Bioengineering company Earli has secretly developed a new platform technology on this, which will enable clinicians to more accurately locate early-stage cancers for treatment. Recently, the company announced that it has raised $40 million in Series A financing. The financing was led by Khosla Ventures, investment institutions such as Perceptive Advisors, Casdin Capital, Andreessen Horowitz, Sands Capital, and investors including Jim Breyer/Breyer Capital, Rahul Mehta, former Goldman Sachs CFO and CIO R selected for "The Midas List" . Martin Chavez, biomedical equipment entrepreneur Shlomo Ben-Haim, and other top individual venture capitalists followed suit.
The platform aims to pinpoint early cancers and make them more efficient. Earli will enter its clinical trials within two and a half years after starting its business. Considering the depth of the project, as well as the current epidemic challenge and the company's potential impact in fighting cancer, this will be a remarkable achievement.
In addition, Nobel laureate oncologists Jim Allison and Padmanee Sharma of MD Anderson Cancer Center, as well as MIT professor and Moderna co-founder Bob Langer, will also join Earli as an advisory board of top industry experts after the financing.
Specifically, Earli uses technology licensed from Stanford University to create a new platform technology called "synthetic biopsy", which uses genetic structure to force cancer cells to produce biomarkers that are not expressed under normal physiological conditions in the human body. . Such synthetic biopsy can locate early-stage cancer, and then further adopt feasible therapies. Earlier, Earli raised $19.5 million in the 2018 seed round, which was led by Andreessen Horowitz's a16z Bio Fund and Marc Benioff, and was supported by Menlo Ventures and Zhen Fund.
Vinod Khosla, founder of Khosla Ventures, said: "The Earli platform is completely different from other early cancer detection and treatment methods. It enables early cancer screening to locate tumors and therefore has a higher feasibility. This will be the next step in the fight against cancer. The point is. We believe Earli has the potential to reverse the story of humans fighting cancer."
Earli CEO and co-founder Cyriac Roeding said: "This investment involving the world's leading biotechnology capital comes at a time when Earli's human clinical trials are about to begin and are gradually embarking on the road to commercialization. Every person and every family affected by cancer makes a commitment. By locating cancer as early as possible when it is still treatable, we can and will change the statistics of the recovery of these cancer patients."
World-class advisory committee
Earli also announced today that MD Anderson Cancer Center's 2018 Nobel Prize winner and Professor of Immunology and Professor of Immunology Jim Allison, Ph.D., MD Anderson Cancer Center's Immunotherapy Platform Professor and Scientific Director, Ph.D. Padmanee Sharma, and Bob Langer, MIT The institute's professors and Moderna co-founders will join Earli's scientific advisory board. The scientific committee they joined has brought together a number of well-known figures in the industry, including: Phil Greenberg (former immunology co-founder of the Fred Hutchinson Cancer Research Center Juno) and Lee Hartway Er (former President Fred Hutchinson Cancer Research Center, Nobel Prize winner), Alan Ashworth (President of the Helen Diller Family Comprehensive Cancer Center, University of California, San Francisco).
How Earli works
Earli's technology is based on the "reverse search" method of "synthetic biopsy". The technology was created on the basis of technology authorized by Stanford University in the laboratory of the late co-founder and early cancer detection pioneer Dr. Sam Gambhir (the former chair of the Department of Radiology at Stanford University and the director of its Early Cancer Detection Center) developing. Dr. Gambhir served as Earli's advisor and board member until his death in July 2020.
Rather than relying on biomarkers that are not sure whether the tumor will secrete, Earli has developed a special synthetic compound that is injected into the human body, dispersed in the body and randomly enters healthy cells and cancer cells. After the synthetic compound enters the cancer cell, it will prompt the cancer cell to express a "synthetic biopsy substance" that is not normally found in the human body, thereby exposing the information of the cancer cell. This process is achieved by regulating the signaling pathways that initially cause malignant tumors.
Earli co-founder and chief scientific officer Dr. David Suhy said: "Traditional liquid biopsy for early cancer screening is usually achieved through ctDNA sequencing and methylation detection, protein biomarker detection or CTC detection. The smaller the patient's tumor, This solution will be more challenging. Even if the tumors are found, they may be too small for image recognition and positioning, or traditional imaging methods cannot determine whether the tumors are malignant or benign. This means that they cannot be Diagnose and cure cancer early."
The Earli platform aims to solve this problem. Earli's project uses biological methods to produce a series of synthetic biomarkers activated by cancer cells. These biomarkers are designed to detect the exact location of malignant tumors, accurate to specific tissues, so they can be treated with precision surgery, precision radiotherapy or new immuno-oncology therapies.
Data from Earli clinical trials
Important data from the latest experiment conducted by Dr. Michael Kent, a researcher at the University of California, Davis, Professor of Radiation Oncology and Director of the Companion Animal Health Center, shows that Earli's detection technology has evolved from artificially induced mouse models of cancer , Extended to the canine model of spontaneous cancer. Considering that the latter's weight can increase by up to three orders of magnitude, Earli has made tremendous progress. These results are significant because the design of the canine study is very similar to the Phase I human clinical trial, which is the next step Earli expects to take in 2021.
Currently, among patients whose cancer is detected for the first time, 70% of them have cancer in stage III or IV. When patients find signs of cancer, it is generally too late, and the average five-year survival rate is only 25%. Earli's task is to find the traces and evidence of cancer in the first or second stage of the patient, and to accurately locate it for precise treatment. Once this platform is verified and promoted, it will save more than one million lives every year.
About Earli
Earl is a biotechnology company dedicated to discovering cancers that can be detected early, accurately located, and therefore treatable through its novel "synthetic biopsy". By forcing cancer cells to produce synthetic biomarkers that are not part of the human body, we can detect and locate these markers in the PET scanner, so that they can be targeted for treatment at an early stage. At this time, the survival rate of patients is several times higher. Earl uses biological rather than chemical methods to force cancer cells to undergo a synthetic biopsy, which enables a large number of cancer cell signal amplification and targeted therapy. The company's headquarters is currently located in the biotechnology center in the south of San Francisco.