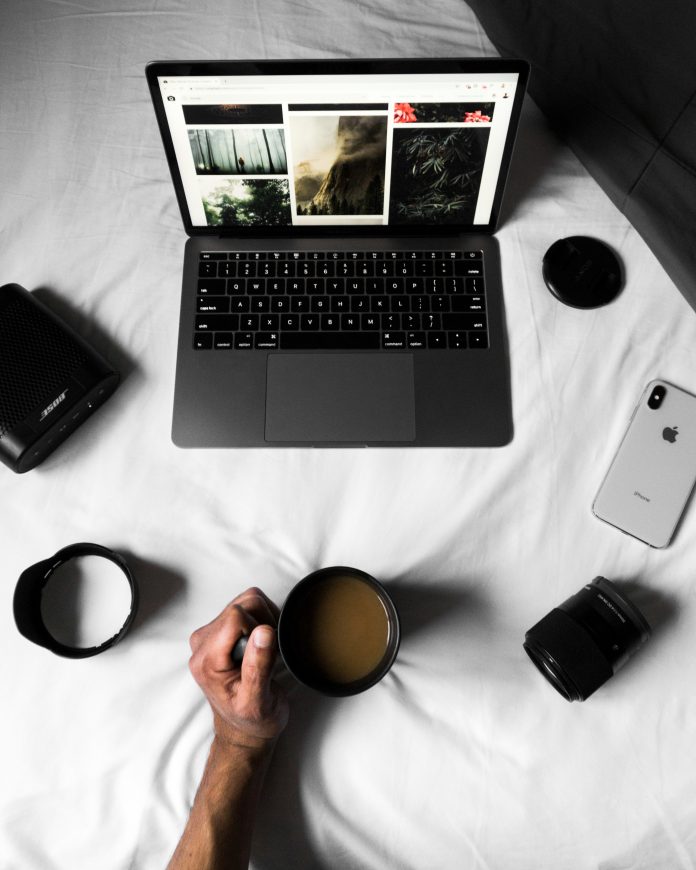 Primary care has always been a weak link in China's medical care, with poor infrastructure and weak medical services, but the demand is extremely strong, and patients still have to face the "siphon effect" of public hospitals when they seek medical treatment.
Promoted by comprehensive factors such as policies, capital, technology, talents, and channels, grassroots medical care has never lacked the players who try to strengthen the medical service capabilities and expand the boundaries of medical services. At the same time, the players who are actually landing in the Internet, medical circulation, chain pharmacies, new clinics, In the fields of independent third-party medical institutions, funds and talents have gradually deposited their trends toward the grassroots, and the trust of doctors and patients in primary health care is being rebuilt.
The arterial network (micro-signal: vcbeat) was informed for the first time that the new three-board listed company Shenzhen Metropolitan Pharmaceutical Co., Ltd. (referred to as "Urban Medicine") has recently upgraded to "DUSHI Clinic" and integrated its medical, pharmaceutical and disease sectors. Directly hit the primary medical pain points. The logic of this strategic upgrade is to build a closed loop of medical problems, improve the ability of primary medical services, and deepen the Guangdong, Hong Kong and Macau Bay Area.
City Pharmaceutical was established in May 2010 and is headquartered in Shenzhen. It is mainly engaged in the sales of medicines and medical equipment through offline self-operated chain pharmacies and online e-commerce platforms. In 2013, the company officially launched the medical e-commerce plan and successfully entered third-party platforms such as Tmall, Jingdong and No. 1 stores. In 2015, the company began to develop its self-built e-commerce platform business such as "Urban Medicine Network" and "Urban Medicine APP". On January 23, 2017, the new three boards were successfully listed, and the rapid development channel was opened with capital power. In February 2017, the city's comprehensive outpatient clinic and cloud hospital officially started planning. In the same year, it received an investment of 30 million yuan from Tianyi Investment Group (Zhongwei Fund).
What is the logic and style of DUSHI Clinic strategy upgrade? Taking DUSHI Clinic care as a sample, how to find a new model for the development of primary health care. To this end, the arterial network interviewed Lin Peixin, co-founder and CEO of DUSHI Clinic.
Strategic upgrade, mainly around medicine
The reporter learned that from the perspective of organizational structure, the new DUSHI Clinic care is mainly built around the three major business sectors: "medical", "medicine" and "disease", respectively, which are jointly responsible by Lin Xuhui, Zhang Guanying and Lin Peixin.
Lin Peixin, the interviewer, is familiar with the "forest sir". He was mainly responsible for the medical management of the top three hospitals. Previously, the identity of the Internet medical circle was called the founder and CEO of the doctor.
He revealed that DUSHI Clinic care is not a traditional pharmacy. The overall change is very large. After upgrading, DUSHI Clinic care will focus on developing medical (hospital, clinic, clinic, independent third-party institutions, etc.), medicine (pharmacy, medical e-commerce). , medicine wholesale, etc.) business and suffering (medical services, etc.). Focusing on "medical", "medicine" and "disease", how can DUSHI Clinic care revitalize resources and expand the depth and breadth of services simultaneously? The specific strategies are as follows:
The first is "medical." Steadily promote the construction of third-party imaging centers, hospitals, clinics and offline related institutions. At present, Metropolitan Medical has 3 comprehensive outpatient departments, 7 oral clinics, 2 Chinese medicine clinics, 1 first-level general hospital, and third-party inspection. There is one center, one hemodialysis center, and one auxiliary reproductive laboratory.
Followed by "medicine." Mainly self-operated chain pharmacies and online sales platform. The development strategy of the physical chain + Internet is based on the offline entity chain, combined with the online Internet business direction, and complementary advantages. As of June 2019, there were 56 direct stores. At present, the outlets are mainly distributed in Shenzhen, and it is expected to expand to major cities in Guangdong Province by 2020. The development direction of the store is mainly based on community and business, and features DTP pharmacies developed around the hospital.
Finally, it is "patient". Regardless of whether it is medicine or medicine, it is ultimately around the patient. Metropolitan Medical will reorganize and build information, standardization, and service processes, and launch a new system platform to better serve patients, hospitals, and medicines.
In Lin Peixin's view, DUSHI Clinic care is mainly focused on medical and pharmaceutical business, consolidating the moat, and different from other platforms in the country's simultaneous expansion of the model, "DUSHI Clinic strategic positioning is around the Guangdong, Hong Kong and Macao Dawan District sinking to the grassroots, Do the most needed services at the grassroots level. At least in the next three years, we have not considered the migration and expansion in the field."
Around the license for medicine and medicine, "DUSHI Clinic has already obtained more than a dozen licenses for business. The first Internet medical license in Shenzhen belongs to urban medicine. Together with Shenzhen's special geographical and open policy advantages, Our positioning is to deepen the Guangdong, Hong Kong and Macao Dawan District, and the layout of existing medical institutions has also been improved."
How do the "medical", "medicine" and "disease" in the region work together? Lin Peixin said that we have realized the interoperability of hospitals, medicines and medical insurance, and then retained and converted the data through technical means to reduce costs and improve efficiency. "In Huizhou, we have already done a cutting-edge test layout. At present, all of our medical institutions and pharmacies are covered by medical insurance."
For Internet medical treatment, Metropolitan Medical's own "Urban Medicine APP" will be upgraded to better serve hospitals, doctors, pharmacies and patients.
Summarizing this strategic upgrade, Lin Peixin said: "This is equivalent to another innovation and iteration of DUSHI Clinic care. However, DUSHI Clinic care is not floating in the air, nor is it an offline expansion that does not cost a lot of money, but a closed loop of medicine and medicine. DUSHI Clinic care is a ground-breaking practice. Now hospitals, clinics, and pharmacies in the system are profitable. This is the most important thing for us."
After the upgrade, Metropolitan Medical has nearly 500 employees, with an estimated revenue of 320 million yuan in 2019 and a net profit of about 5 million.
New sample of primary care
According to the "Statistical Bulletin on the Development of China's Health and Wellness Industry in 2018" issued by the National Health and Health Commission, at the end of 2018, the total number of medical and health institutions nationwide reached 997,434, an increase of 10,785 over the previous year. Among them, there are 33,009 hospitals, 943,639 primary health care institutions, and 18,034 professional public health institutions. Among them, private hospitals accounted for 63.5% of the total number of hospitals in 2018, an increase of 3.1 percentage points over the previous year. The proportion of private hospital outpatients and hospitalizations increased from 14.2% and 17.6% in 2017 to 14.8% and 18.3% respectively.
In 2018, the outpatient service volume of township hospitals and community health service centers (stations) increased by 2.1% over the previous year, which was higher than the national total medical treatment growth rate (1.6%), accounting for 23.1% of the total outpatient service in the country, up 0.1 from the previous year. Per cent points, the service capacity of primary medical institutions is further improved.
At present, there are two mainstream methods for sinking to primary health care: one is a pure new clinic model, but it is often faced with a low chain rate and difficult to expand in different places. The chain clinics in the market are generally lacking doctors and have difficulty in making profits.
The other is the Internet medical approach, which hopes to expand the accessibility of medical services, but most online platforms serve public hospitals and doctors, and they need offline support. The cost of online customers is also increasing. .
Relatively speaking, DUSHI Clinic has a relatively complete medical and drug closed loop. Within the system, the income of the medicine section exceeds 200 million yuan, and the income of the medical section is tens of millions of yuan.
"You will find that the more the online Internet platform develops, the more it needs the offline organization to undertake and support, and the development of medical offline institutions cannot be too fast because of the medical properties. A viable approach."
In summary, the important adjustment of the DUSHI Clinic offline pattern can be summarized into three key points: self-built institutions, regional play, and standardized layout.
First, self-built institutions. Within the DUSHI Clinic system, all hospitals, clinics, clinics, and third-party independent institutions (hemodialysis, inspection, imaging, etc.) are self-built to facilitate quality control.
Second, regional play. The medical section focuses on one area, mainly in the Greater Bay Area of ​​Guangdong, Hong Kong and Macao. In Shenzhen, Huizhou, Guangzhou, Zhongshan and Foshan, there are offline entities, which will form a multi-level complete medical entity layout and increase the accessibility of patients. .
Third, standardized layout. The metropolitan medical offline entities have relatively standardized hardware layout and clinical operation procedures. The single store has mature single store model from preparation, decoration, opening to break-even, which is based on the many years of operational experience of DUSHI Clinic in the medical sector.
Combining the strategy of DUSHI Clinic care, Lin Peixin revealed: "We have been doing business simplification and doing pure medical services. In the process, we have not paid too much attention to some concepts, and there is no advantage. The strategy we adopt is to cooperate with other institutions. "
Do not burn money, do not spend money. "The pharmacies and medical services opened by Metropolitan Medical are both tangible and visible, and can generate revenue and profits. The single-store model is a state of operation after long-term operation and polishing. Like one of our comprehensive clinics. There are about 200 outpatients per day, B-ultrasound, and one machine is around 45 people."
Knowing the advantages and complementing the shortcomings, as a new medical and pharmaceutical combination sample model for primary care, DUSHI Clinic in the capital market, has now planned to delist from the New Third Board and seek more capital operations.