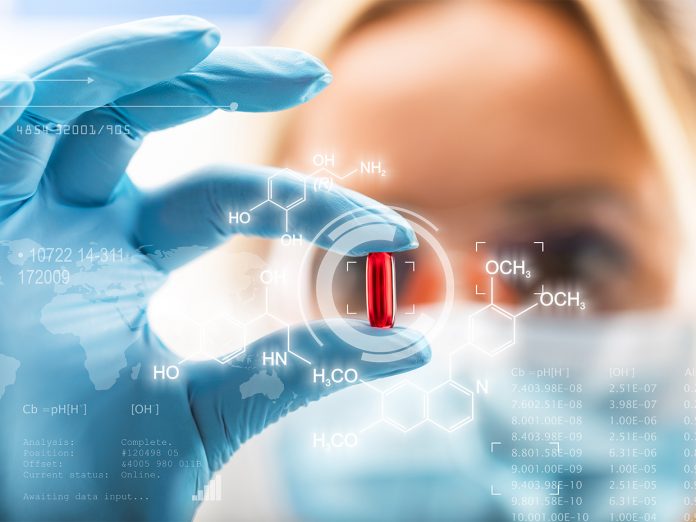 On April 19, 2021, "DM Intelligence", a research and development cooperative artificial intelligence new drug research and development company, announced that it has completed an angel round of financing of nearly RMB 10 million (specifically not disclosed). The angel round is led by Guangzhou Nanshan Venture Capital Partnership (Limited Partnership) cast. After this round of financing, DM Intelligence will continue to improve the construction of its core platform (artificial intelligence new drug creation platform) and accelerate the pre-clinical advancement of the pipeline of new AI drugs under research.
Dr. Xie Weidong, Chairman and General Manager of DM Intelligence, said: "The DM Intelligence team has more than 30 years of drug development experience and has a deep understanding of indications, pathogenic mechanisms, targets and drug types. Combining artificial intelligence technology, the company opens AI The fast-forward model of new drug research and development, establishing a comprehensive algorithm model from multiple dimensions, greatly improving the screening efficiency, obtaining novel and diversified active compounds, and conducting global patent layout. Currently, the company focuses on the fields of tumor, neurodegeneration, infection and autoimmunity A pipeline of small-molecule targeted drugs that have been verified and are in urgent need of marketed drugs. The company's AI new drug creation platform has shown amazing potential. We have the ability to obtain experimentally verified, novel and diverse structures, and signs of breaking patent barriers within three months Compound. After more than two years of development, the company has developed more than 10 internal pipelines and 5 external cooperation pipelines. Among them, the Parkinson pipeline is progressing rapidly, and the test results are excellent compared with similar drugs under development. DM Intelligence will focus on the next layout. Related pipelines to further promote enterprise development. The DM IntelligenceAI new drug creation platform integrates multiple disciplines such as medicinal chemistry, biology, mathematics, and bioinformatics, and establishes a comprehensive algorithm model from multiple dimensions. The screening efficiency is much higher than that of traditional methods. A variety of new structural compounds screened by AI have obtained global patent protection."
Chen Weiyu, fund manager of Guangzhou Nanshan Venture Capital Fund Partnership (Limited Partnership), said: "There is no doubt that AI has helped improve the production efficiency of various industries, and will also greatly improve the speed and quality of new drug discovery and reduce the cost of new drug research and development. AI New Drugs On the one hand, R&D requires strong computing power and rich experience in new drug R&D to build algorithm models. Dr. Xie, the founder of DM Intelligence, graduated from Imperial College in the United Kingdom, and has worked in university research institutions, well-known pharmaceutical companies at home and abroad, and overseas pharmaceutical investment The institution has more than 30 years of experience in pharmaceutical R&D and new drug research and judgment, and has far-reaching analytical capabilities in the selection and value of innovative drug targets."
These experiences and abilities have a very critical impact on improving the efficiency and success rate of DM Intelligence in the creation and development of new AI drugs. Facts have also proved that DM Intelligence has achieved very good results in a relatively short period of time in the past. The pharmacodynamics and pharmacokinetics of lead compounds currently deployed by DM Intelligence for new targets such as tumors and neurodegenerative diseases must have high market value.
>>>>
About DM Intelligence
Based on a global perspective, DM Intelligence focuses on clinical needs, focuses on drug value, and is committed to the differentiated research and development of innovative drugs to benefit patients around the world.
The company is based on a massive diversified database, with a variety of optimized machine learning and deep learning algorithms combined with intelligent CADD as the core, targeting new drug hits, lead discovery, and PCC optimization, and supercomputing as an accelerator, based on drug activity and ADMET The artificial intelligence new drug creation platform with the main content of property prediction, drug-target interaction and small molecule generation is to establish the advantages in the speed, precision and breadth of innovative drug research and development.
In addition to independently developing its own multiple pipelines, the company also uses lead, PCC and other joint development and other business models to help innovative drug companies to more efficiently develop best-in-class and first-in-class drugs; Several well-known pharmaceutical companies (such as Medicilon, Dubbo Bio, etc.) have reached cooperation.