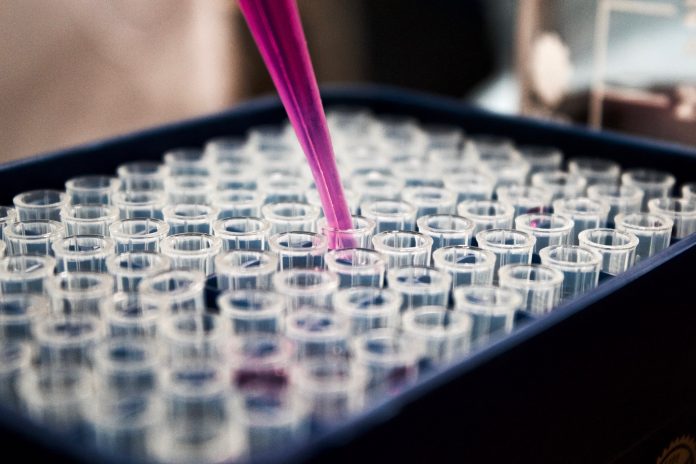 Recently, China's local artificial intelligence pharmaceutical research and development company Deep Intelligent Pharm (DIP) and China Medical Health Industry Co., Ltd. signed a comprehensive strategic cooperation agreement, the two sides will be in artificial intelligence innovative drug design and screening, knowledge map, artificial intelligence drug synthesis, artificial Intelligent clinical trials, artificial intelligence translation, artificial intelligence pharmaceutical production, artificial intelligence registration declaration, intelligent supervision and other aspects of cooperation. At the same time, this collaboration will rely on Deep Intelligent Pharm's small-scale drug discovery platform built with powerful artificial intelligence technology to develop global innovative drugs at multiple targets.
The national 4+7 procurement has promoted the further transformation of China's generic pharmaceutical companies into innovative pharmaceutical companies. Innovative medicine has ushered in a rare historical opportunity in China. For the first time, China's local AI pharmaceutical companies have joined forces with the national team to strengthen the alliance, and will jointly build an integrated intelligent R&D platform assembly line to help the global pharmaceutical industry, especially Chinese pharmaceutical companies, accelerate their development during the industrial transformation period. Deep Intelligent Pharm will take advantage of artificial intelligence technology to empower new drugs in research and development, production and declaration. China Medicine will take advantage of its capital, equipment and market to comprehensively promote R&D collaboration and technological innovation.
High-throughput screening and traditional virtual drug screening take a long time, drug development success rate is low, and the emergence of artificial intelligence opens a new door for the discovery of innovative small molecule drugs. Deep Intelligent Pharm artificial intelligence early drug discovery platform, from the target discovery to the screening of 10-100 lead compounds in just 7 to 30 days, the efficiency has been greatly improved, has been with more than 20 domestic and foreign pharmaceutical companies and research institutes There are many successful cases in this field.
At the same time, Deep Intelligent Pharm uses the De novo platform (designing drugs from scratch) to selectively build a new library of drug-forming compounds, in the order of 1020 to 1025, greatly expanding the screenable chemical space to reach territories that human experts cannot reach. Artificial intelligence drug research and development will help pharmaceutical companies significantly reduce research and development costs, speed up drug marketing, and improve research and development success rates.
logP: lipid-water partition coefficient; MW: molecular weight; MCFs: Medicinal Chemistry Filters; VAS: virtual screening; CPI: protein compound interaction; ADMET: drug absorption, distribution, metabolism, excretion and toxicity; * molecular library designed using De novo ; ** Only when using AI to generate database filters requires a screening of synthetic difficulty.
China Pharmaceutical Health Industry Co., Ltd. is a state-controlled listed company listed on the Shanghai Stock Exchange. The company has established an industrial and industrial integration industry pattern led by international trade, supported by the pharmaceutical industry and linked by pharmaceutical business. The industrial form involves research and development, planting, processing, production, distribution, logistics, import and export trade, and academics. Promotion, technical services and other industrial chains. The company has a domestic leading chemical raw material R & D and production platform, domestic advanced chemical drugs, modern Chinese medicine research and development production platform, leading in the research and development of anti-infective and anti-viral drugs and the processing and processing of licorice and other medicinal materials and their products. status.
Deep Intelligent Pharm is committed to using the artificial intelligence technology to enable the whole process of new drug development worldwide. In the early stage of drug discovery, the knowledge map based on AI technology (Di-GraPhMedTM), artificial intelligence small molecule drug discovery platform (Di- DrugGOESTM), a drug synthesis platform (ChemSyntherTM), provides pharmaceutical companies and research institutions with a full range of solutions from research, small molecule drug design, drug reuse, biomarker discovery and validation.
At the same time, Deep Intelligent Pharm's self-developed AI intelligent system and related services cover clinical research, pharmacovigilance, registration and medical translation, and are currently serving nearly 190 global pharmaceutical companies, including Bayer and Merck. Pharmaceutical companies, as well as international innovative pharmaceutical companies such as Baekje Shenzhou.
It is an inevitable trend for artificial intelligence to accelerate the development of new drugs. Deep Intelligent Pharm, as a new force in China's rise, will fulfill its mission of "making new drugs that are difficult to make in the world, bringing hope to patients" and becoming a global pharmaceutical company and its services. Businesses are moving towards intelligent infrastructure to provide safer and more effective products for patients and bring new hopes for the cure of the disease.