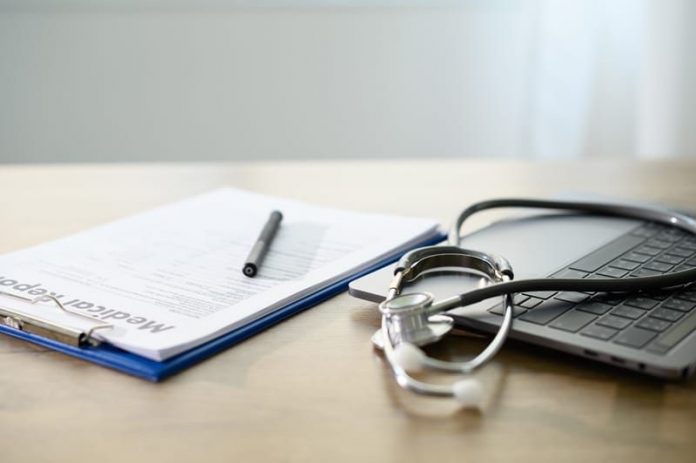 Dezhen Tech has released a new generation of integrated electronic medical record products, according to the national electronic medical record system application level evaluation standards, combined with the medical management requirements of large hospitals, using microservices and middle platform architecture, built a set of integrated electronic medical record system covering outpatient doctors, inpatient doctors, inpatient nurses, medical records, clinical pathways, medical quality control, mobile nursing, while from the technical Dezhen Tech has been working with Fudan University to develop an integrated electronic medical record system covering outpatient physicians, inpatient physicians, inpatient nurses, medical records, clinical pathways, medical quality control, and mobile nursing, while meeting the technical requirements of Dezhen Tech.
At present, Dezhen Tech has established close cooperation with Ruijin Hospital of Shanghai Jiaotong University Medical College, Zhongshan Hospital of Fudan University, Huashan Hospital of Fudan University, and the First Hospital of Sun Yat-sen University, which are among the top ten hospitals in the Fudan Hospital Ranking. Dezhen Tech's new generation of electronic medical record products have been used in some of Dezhen's customers, receiving good user feedback and results of electronic medical record application level assessment.
In a business world full of challenges and changes, the exploration, thinking and advancement of some pioneers may reflect the specific facets of the times.
Founder of Dezhen Tech, Zhao Fei was the Director of Delivery for Microsoft MCS Healthcare Industry, with rich experience in architecture design and technical team management, and has led Microsoft teams to deliver integration platforms and data centers for more than half of the tertiary hospitals in Shanghai.
Dezhen Tech's main technical team also comes from Microsoft, and is a composite team with solid technical skills, rich project experience and strategic business insight. This is inextricably linked to Zhao Fei's technical beliefs. As an "IT veteran", he has the ultimate pursuit of technical quality of medical information technology products. In his view, the R&D-driven, product-driven engineer spirit is the way to success. As a typical technical engineer, Zhao Fei captured the market breathing between the iterations of medical information technology, he realized that the medical information technology industry is entering a new era of upgrading.
"Medical information technology is more complex business and higher quality requirements due to the special nature of the industry. Therefore, information and digital technologies that have long been maturely applied in industries such as finance and communications have been slower to advance in the medical scenario. In the face of such a large gap in the industry, we hope to make some changes through technology to bring advanced technology and management models to the medical industry." Zhao Fei said so.
"The industry promotion effect brought by a single point of entry can be found in the results obtained from the overall construction of the hospital and the feedback from customers, the effect is not as good as the systemic solution." Zhao Fei believes that hospital digital intelligence is a process from digitalization to wisdom of the hospital. To achieve the transformation of digital intelligence, hospitals need to start from the whole, with a set of systemic solutions to unify the planning and construction from top to bottom. Therefore, Dezhen Tech's approach is to improve the digitalization of hospitals by upgrading the architecture of the hospital information system, which involves a whole body. After a period of digital development, the process of hospital intelligence is a natural one.
Dezhen Tech is based on a business center, technology center and data center, with a new generation of core information systems as the core, to promote the use of data and interoperability between the hospital's clinical specialty business systems, and between internal and external systems, and to build a hospital-wide product matrix covering smart management, smart operation and smart medical care.
"Breaking the game" is the common idea of medical information technology companies. However, who can stand out from the market and get the hospital's recognition, we also need to judge whether the core technology of the enterprise really has disruptive power.
In terms of core technology, Dezhen Tech's new-generation electronic medical record system enables agile system development and rapid deployment, and can be quickly adjusted according to policy and management requirements. The microservice architecture enables independent deployment of each subsystem and separate data storage, and hospitals can flexibly assemble subsystem modules according to different applications to meet hospital medical quality control and refined operational management needs.
In terms of product implementation, Dezhen Tech and head hospitals accumulate high standards of real-world training to continuously polish product capabilities and optimize fulfillment capabilities. "The new system must do close cooperation with industry experts and large tertiary hospitals, so that the product functions can be more closely matched to the real medical scenario and management requirements." Dezhen Tech has established a close partnership with head hospitals to gain a deep understanding of the medical management model and to precipitate and innovate through software products.
Dezhen Tech believes that the high-quality development of hospitals and performance assessment of public hospitals promoted by the National Health Care Commission, as well as the value-based payment by disease promoted by the National Health Insurance Bureau, will certainly drive hospitals to realize the overall improvement of hospital clinical business capability, patient service capability, operation and management capability and clinical research capability through the overall iteration and upgrade of in-hospital information systems, which will become another important medical informatization It will become another important development trend of medical informatization and will enter the fast lane of development.
It is understood that Dezhen Tech will achieve rapid coverage and deployment for the business needs of hospitals at all levels. Zhao Fei shared that Dezhen Tech will take the core information system as the cornerstone, build a bridge to transform the knowledge of clinical specialties, and gradually move into the era of digital intelligence of clinical specialty systems.
Zhao Fei said: "Dezhen's core products and service capabilities have been recognized by the industry and important customers. In the future, we will also adhere to the current course without wavering, while continuing to improve the underlying technical capabilities of information systems, continue to strengthen and hospitals, specialty departments and other in-depth cooperation to enhance product service capabilities, and ultimately achieve the improvement of hospital medical quality, medical efficiency. "