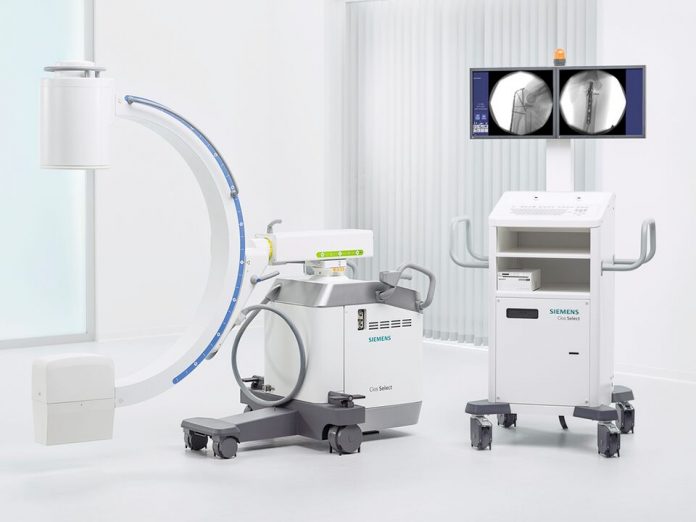 Endoscope, a medical device that can enter the human body through a natural orifice of the human body or through a surgical incision for various inspections or minimally invasive surgical operations. Endoscope technology has attracted wide attention from the medical community due to its high accuracy in diagnosis and treatment, less trauma, less susceptibility to infection, and quick recovery after surgery, and has become one of the fastest-growing products in the global medical device industry.
Currently, about 90% of domestic medical institutions have carried out endoscopic minimally invasive diagnosis and treatment projects. Contrary to the widespread application of endoscopes, the domestic endoscope market has caused foreign brands to occupy the mainstream market due to technical barriers and the completeness of the marketing management system.
The 2019 China medical equipment industry data and after-sales service satisfaction survey results show that the Chinese soft lens market is mainly monopolized by Japanese companies such as Olympus and Fujifilm. Most of the market share of the hard mirror market is occupied by companies such as Karl Storz, Olympus and Stryker.
In recent years, under the favorable external environment for the rapid development of medical equipment and the strong support of national policies, Chinese domestic speculum companies have paid more and more attention to independent innovation, tried their best to narrow the gap with imported technologies and equipment, and hoped to realize domestic substitution of imports.
In this context, Surgary broke through the difficulties and achieved a leap in technology and quality with an innovative 3D surgical endoscope system.
Surgary has developed a series of endoscopes represented by 3D laparoscopes in terms of clarity, color, image quality and other indicators, reaching and surpassing the level of international first-line brands.
Founded in February 2016, Surgary is a company focused on the research and development of forward-looking minimally invasive surgical procedures. It has obtained angel round financing from Sunland Capital in just two months after its establishment. In this regard, Artery Network interviewed Dr. Xu Mantao, the founder of Surgary, to gain an in-depth understanding of Surgary's development and planning.
Reverse R&D thinking and lay out the 3D endoscope market
Before founding Su Rui, Xu Mantao was a professor at the School of Medical Devices and Food, University of Shanghai for Science and Technology. Prior to this, Xu Mantao also served as a technical leader in multinational medical device companies such as Medtronic, Carestream Medical, and Kehui.
When Xu Mantao worked in a foreign company, he was mainly responsible for the research of innovative products. Starting from a concept or idea, he developed products that the company did not have. To make the product from one idea to be clinically enrolled in the group, Xu Mantao's task is complete.
After founding Su Rui, Xu Mantao brought this product development thinking to Surgary's R&D team. When determining the direction of product development, Surgary's team will select multiple research and development directions based on some of the latest scientific development frontier articles and market research, and then comprehensively consider technical barriers, development cycles, development costs and other factors to filter out feasible For options that are not highly sexual, research and interviews between professional doctors are finally conducted, and the R&D direction is determined by referring to doctors' opinions and needs.
When talking about why the 3D surgical endoscope system should be used as the direction of product development, Xu Mantao said that such products are currently the leading international trends and areas with large market gaps.
Compared with traditional 2D endoscopes, 3D endoscopes have the advantages of fast positioning, fast image capture, and a more sense of depth. As the so-called what you see is what you get, Xu Mantao said that the 3D endoscope developed by Surgary has restored the advantages of natural vision. The average image acquisition speed is 20-30% faster than that of the 2D endoscope, and it can be done to a greater extent. Hand-eye collaboration, low latency.
In the research and development of 3D endoscopes, the technology accumulation of traditional large medical device companies and innovative companies basically stand on the same starting line. Although traditional companies have the advantages of good resource allocation and complete supply chain, under normal circumstances, innovation The field ship is small and it is good to turn around, and the possibility of innovative companies to achieve overtaking on a curve is also relatively high.
For a company that takes innovative technology as its research and development direction, whether it can achieve breakthroughs in research and development largely depends on the knowledge and skill reserves of the research and development team. In the early stage of product development, Xu Mantao led several young engineers to explore the path of innovation step by step, and shared his product experience accumulation with the newcomers in the team, and quickly cultivated team talents. At present, Surgary already has a professional team composed of PhD and postdoctoral talents.
The self-developed 3D endoscope has completed clinical trials
For the development of innovative products, there are not only technical barriers, but also technological barriers.
Regarding the parts supply side, Xu Mantao believes that the domestic consumer electronics industry chain and mass production of optical components are relatively mature, and consumer electronics products and technologies can be transplanted to the medical field. Therefore, Surgary has accumulated excellent supplier resources to ensure the realization of product packaging and welding processes.
For the client, 3D endoscope is used as an auxiliary tool for doctors in surgery, and clinical feedback and improvement opinions from doctors in the development process are very important. At present, Surgary has reached a scientific research cooperation agreement with the Chinese People's Liberation Army General Hospital. At the same time, the clinical trials of 3D endoscopy are also carried out in the Chinese People's Liberation Army General Hospital.
On the technical level, the imaging of the 3D endoscope is integrated and spliced ​​by 2D images acquired from multiple angles and multiple lenses. Therefore, the technology and process of the 2D endoscope need to be precipitated in the product development process. Due to the changes in the size of a single lens and the size of the imaging module, new requirements and challenges are put forward to traditional technologies.
At the end of 2018, Surgary successfully obtained the clinical approval for the 3D surgical endoscope system and officially started clinical trials in April last year. At present, Surgary has successfully completed the pre-market clinical trials of 3D endoscopes. According to the feedback results of clinical trials, the 3D endoscope developed by Surgary has obvious advantages in color display, and other indicators have reached and surpassed the international first-line brands.
Plan to build a technology development platform
Looking back on the entrepreneurial process, Xu Mantao said that Surgary is able to get to this point and cannot do without the help of the nobles along the way.
Through scientific research cooperation with the Liu Rong team of the Chinese People's Liberation Army General Hospital, Surgary can accurately refine and grasp the clinical needs of laparoscopic minimally invasive surgery, avoiding detours in the research and development process. This is the innovative development of military-civilian medical transformation An exploratory attempt.
Founded in 1953, the Chinese People's Liberation Army General Hospital is a large modern comprehensive hospital integrating medical treatment, health care, teaching, and scientific research. The hospital has 165 clinical and medical technical departments, 233 nursing units, 4,200 beds, an annual outpatient and emergency department of more than 4.9 million people, and an annual operation volume of nearly 90,000 cases.
Professor Liu Rong is one of the leading figures in my country's laparoscopic hepatobiliary and pancreatic surgery and robotic hepatobiliary and pancreatic surgery. He first proposed the concept of laparoscopic anatomical hepatectomy in the world and completed the first international laparoscopic anatomical hemihepatectomy. , The first laparoscopic right three hepatectomy, the first retro-liver laparoscopic surgery, and the first retro-pancreatic laparoscopic surgery.
In the process of communicating with Liu Rong's team, Surgary's R&D team learned that 3D laparoscopy has a series of advantages in clinical use. However, due to the impact of price and cost factors, the popularity of 3D laparoscopy in domestic medical institutions is still relatively low. low. Professor Liu Rong believes that 3D laparoscopy has restored the advantages of natural vision, and compared with 2D laparoscopy, it reduces surgical complications and shortens the operation time.
In terms of market layout, Surgary's investor Sunblue Capital actively provided market information and industry trends, helping the company avoid many development risks. In addition, Surgary landed in Changzhou West Taihu Science and Technology Industrial Park. The management committee of the park helped a lot in the company's financing management and the docking of clinical trial institutions.
At present, most of the 3D surgical endoscope system components developed by Surgary are independently developed and designed by the team. Compared with imported products, the cost can be effectively controlled under the premise of ensuring excellent performance, so the price is relatively It will be more advantageous.
In addition to providing 3D surgical endoscope systems, Surgary has also developed 3D soft mirrors, 4K electronic endoscopes and other products. At the same time, Surgary also tried to combine X-ray technology and capsule technology to develop capsule robots and achieve combined innovation.
Regarding corporate development, Xu Mantao stated that the first task is to expand high-end R&D and marketing management talents. In terms of product development, Surgary needs technical talents in the field of surgical robots and surgery. In the future, Surgary will also try to establish cooperative relationships with excellent foreign brands to achieve complementary advantages, jointly develop marketing channels, and achieve global sales and clinical applications of products.
In addition, Xu Mantao also plans to build an expandable 3D technology platform. Through cross-licensing of intellectual property rights, it can provide multiple minimally invasive medical device manufacturers with 3D endoscope R&D technology and product components, so that the entire 3D endoscope technology can be The rapid domestic development has helped domestic medical devices to keep pace with multinational companies in terms of product quality.