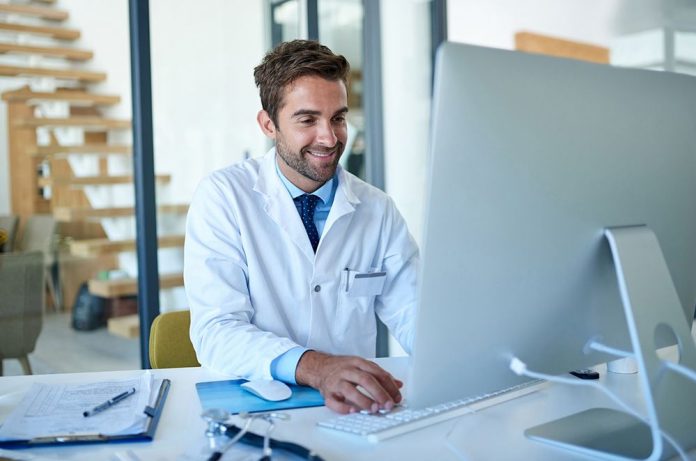 In the past two years, under the distinct guidance of policies and catalyzed by the pandemic, Internet hospitals have once again become a hot topic for development. Internet hospitals and pharmaceutical companies with Internet hospitals as their infrastructure have been listed or are in the listing stage.
In the trend of expanding industry penetration and influence, having medical resources is only the threshold for entry. To stand out from them, it is necessary to have a unique business concept and business model.
In 2020, Yiersan Medical, the pioneer of research-based Internet hospitals, was established in Shenzhen. Unlike traditional Internet hospitals, research-based Internet hospitals are driven by disciplinary research and results transformation, continuous innovative medical services and real-world data research, creating a new model of Internet hospital development.
"As society faces a gradual increase in health awareness, the shift from treatment-centric to health-centric continues to accelerate, digital diagnosis and treatment technology plays a major role in this process, and people's traditional perception of healthcare changes – from disease diagnosis and treatment to a comprehensive patient care process. " said Yanbin Liu, CEO and co-founder of Yiersan Medical.
Digital management is a complement to the medical model, which on the one hand can help hospitals strengthen digitalization, do a better job of out-of-hospital management, carry out whole-course management services for patients and improve treatment outcomes; on the other hand, help patients save medical expenses and improve their standard of living and quality of life.
Yiersan Medical is also developing digital disease management for another reason: "With the accelerated aging of the population and the increase in the number of people with chronic diseases, the country is paying more and more attention to the development of rehabilitation medical care, and the development of health management services is the general trend." Liu Yanbin said. China's large population, the aging population, the disabled population, the population of chronic diseases is increasing year by year, the demand for rehabilitation medical care is also growing, but the supply side of rehabilitation medical care is relatively dismal.
"We are not doing traditional chronic disease management, but continuous, proactive and refined management services based on an evidence-based intelligent platform, focusing mainly on major disease verticals, such as oncology, organ transplantation and assisted reproduction." Liu Yanbin said. For major diseases, out-of-hospital follow-up guidance and rehabilitation services are particularly important, which are related to the long-term effects of disease treatment, long-term complications and survival time.
In addition, most of the disease process management services are only for traditional chronic diseases, and there are still gaps in the disease process management of major diseases. Therefore, the development of digital disease management, especially for major diseases, is not only a policy direction but also a call of the times.
"For disease course management, we develop services at two levels: horizontal association and vertical depth." Liu Yanbin said. Horizontal union is to build a bridge between in-hospital and out-of-hospital, artificial intelligence connection, uniting medical and nursing staff, integrated care service team and intelligent management system to develop a variety of businesses around doctors and patients in medical services, patient education, data monitoring, disease process management and industrial ecological integration.
The vertical depth refers to the combination of both manual and intelligent approaches to provide continuous disease course tracking guidance for major specialty diseases, reduce complications, improve prognosis and quality of life, and become an all-round steward of patients' physical and mental health.
Yiersan Medical has created the "1+X+N" model for patient services, with "X" representing multidisciplinary IMDT and "N" representing health, nutrition, psychology and rehabilitation integrated service quality control teams. The "multi-to-1" disease management services are provided to patients through a joint team of doctors, who formulate various plans for different rehabilitation periods in accordance with different patients' conditions, and provide functions such as condition tracking and monitoring, file management, online consultation/review/follow-up and home visits by medical care.
According to statistics, this "one patient, one plan" disease management can save patients' non-medical expenses by RMB 800 per visit, save 3.5 days of consultation time per person, reduce the average hospitalization days by 2.7 days, and significantly improve the rehabilitation level outside the hospital.
In the hospital scenario, it helps doctors track the changes of patients' conditions and self-management compliance, and make timely and proactive interventions for patients through intelligent assisted decision-making; secondly, it helps doctors enrich the understanding of disease evolution under different conditions, enhance the value of long-term services for doctors, strengthen the hospital service system, and improve patient satisfaction.
In addition, it serves pharmaceutical companies and insurance in terms of industrial ecology. For pharmaceutical companies, it can help realize accurate marketing, improve user stickiness, and help new drug development and drug indication research; for insurance companies, it can reduce users' medical expenses, provide accurate pricing basis, and expand service outreach to provide more warm services.
At present, Yiersan Medical has developed digital intelligent disease management models for more than 40 diseases and cooperated with doctors in 36 hospitals to carry out online services, covering Beijing, Shanghai, Shaanxi, Anhui, Hunan and Hubei.
At the end of 2020, Yiersan Medical was granted the first and only Internet hospital license in China under the name of "research-based". "Unlike traditional Internet hospitals that focus on 'online consultation and prescription', research-based Internet hospitals focus on the construction of the underlying logic of patient health promotion, hoping to improve the health of patients through 'scientific innovation' and 'transformation of results' in the field of digital healthcare. 'transformation of results', improve the endogenous driving force of medical institutions and Internet enterprises, and become a solution to empower the high-quality and sustainable development of Internet hospitals, while promoting the development of digital medical field with Chinese characteristics." Liu Yanbin said.
"Service as Research" is the new medical paradigm evolution followed by Yiersan Medical, and is also the core connotation of the research-based Internet hospital. By providing patients with whole-course management services, Yiersan Medical will help partner medical institutions to conduct real-world research through structured collection of real-world data, data governance and utility evaluation, and finally feed back to optimize the "service" of course management and clinical treatment, helping patients to obtain better clinical treatment results.
The research-based Internet hospital mainly conducts research in three areas (PMI model): Prediction, Monitoring, and Intervention, and has produced several innovative digital medical academic results.
At present, Yiersan Medical has built DSICM (Disease-Specific Integrated Care Management), IOT active health management system and integrated research and analysis platform, based on the evidence-based medical knowledge base including the resources of the Pylan Medical Knowledge Center, medical and artificial intelligence, etc., to help intelligent medical care. The platform is based on the evidence-based medical knowledge base, including the resources of Yiersan Medical Knowledge Center, medical artificial intelligence and other foundations to assist in intelligent management link generation, clinical data analysis and provision of scientific research management services.
Yiersan Medical has already cooperated with many tertiary hospitals in the "service as research" model, and has conducted digital application research based on prognostic clinical prediction models, development of indicator monitoring systems based on patient-reported outcomes, integration of digital management intervention programs, and specific research services with Xiangya Hospital of Central South University through data research associated with whole-course management services. In addition, we are working with Xiangya Hospital of Central South University on a series of projects such as digital prediction models for prognosis, monitoring systems for patient-reported outcomes, integration of digital management interventions and efficacy analysis of specific therapies.
Yiersan Medical has expanded its services to include scientific research and ecological services, and has built a specialized digital disease management service platform and a technical platform for the integration of knowledge and data, to promote the formation of expert consensus and standards for medical and health management, to improve the overall medical cost payment structure of society, to relieve the pressure on national health insurance, and to promote the implementation of graded diagnosis and treatment.
China's medical technology capability and medical quality level have improved significantly in recent years, but there are still problems of large regional differences, uneven allocation of medical resources, and large shortage of medical personnel. In China, a specialist has a long training period and requires years of clinical experience and research experience to advance.
In Yiersan Medical's view, it is entirely possible to save patients' hospitalization time and accelerate their recovery by providing more adequate arrival preparation and reducing the number of non-essential arrivals through the remote intervention of an integrated medical team, which also helps hospitals achieve a rapid turnaround of patients, allowing bed occupancy to operate efficiently, and improving the quality of medical services without reducing the quality of patient care. It also helps hospitals to achieve a quick turnaround of patients, allowing the bed occupancy to operate efficiently, increasing the capacity of medical services without reducing the quality of patient care and serving more patients in need.