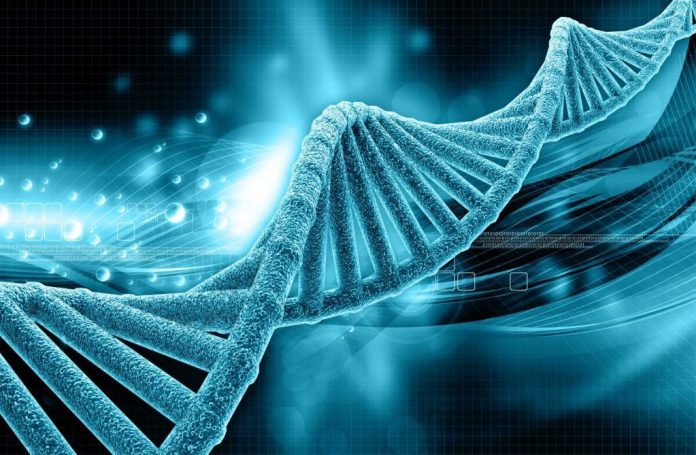 "The average diagnosis time of rare diseases is 5-7 years, and a large number of patients are in the uncertainty of difficult diagnosis and misdiagnosis, so it is our long-term mission to improve the current situation of the patient group and promote precision medicine into mainstream clinical practice." Yan Pan, General Manager of Aegicare, said in an interview that genetic testing-based precision diagnosis is a necessary step to improve the current situation of the rare disease patient population.
In recent years, several studies have shown a strong relationship between genetic variants and disease occurrence, such as rare deleterious and potentially harmful variants in the monogenic diabetes gene associated with early diabetes onset (Pezzilli S., etc. 2022), neonatal epilepsy associated with mutations in the KCNQ2 gene (Catellanos M., etc. 2021), and so on. Deep introns, which were previously thought to be unrelated to disease occurrence, have now started to be mined for association in an increasing number of deep scientific studies.
Since its inception, Aegicare has always chosen the vertical rare disease precision diagnosis and treatment, which stems from the company's long-term focus on the rare disease community. "Currently, there are more than 7,000 known rare diseases and a large number of patient groups, but the prevalence of each disease is low and the number of people is small, resulting in a long-standing unmet demand for treatment of rare disease groups and a need for further improvement in social awareness." Yan Pan said, "Therefore, our mission is to promote the integration of precision medicine into mainstream clinical practice, so that patients with rare diseases can take fewer detours, clarify the cause of their disease as early as possible, and receive better treatment."
To achieve this goal, the company has independently built the AEGISTM intelligent diagnostic platform, relying on the WEAVERTM bioinformatics analysis system with independent patents, and utilizing the accumulated 100,000-level multi-omics knowledge map of Chinese rare disease patients to provide accurate and efficient bioinformatics analysis and rare disease genetic interpretation services to the clinic.
Since 2014, under the influence of the global development of precision medicine, the country has invested a high degree of attention to precision medicine at the policy and strategic levels, and capital has also started to flow into the field one after another. Aegicare completed its angel round of financing in 2017, and as of 2020, it has completed four rounds of financing in three years, totaling nearly RMB 200 million.
Aegicare has gained capital attention in its early entry into the precision medicine track, but also strengthened its own construction by setting up a 1500㎡ Shenzhen Anji Kanger medical testing laboratory, which is the first laboratory in China to apply whole-genome sequencing to genetic disease detection, conforming to the U.S. CLIA/CAP standard, possessing the American Board of Medical Genetics (ABMGG) qualification certification, and scoring full marks for Aegicare is now capable of providing total solutions based on multiple testing technologies for the diagnosis of neurological diseases from genetic, pathogenic, and immunological perspectives.
Aegicare's precision diagnosis solutions for rare diseases mainly include laboratory-based gene sequencing and AEGISTM intelligent diagnosis platform based on self-developed proprietary algorithms.
AEGISTM is Aegicare's digital intelligent diagnostic platform with its own patent. Based on a variety of biomedical big data such as histological data and genetic knowledge mapping, with artificial intelligence algorithms as the technical core, it combines multiple disciplines such as bioinformatics, applied genetics, and clinical medicine to comprehensively analyze patient phenotypes, disease histories, family histories, etc. to provide efficient and accurate genetic information analysis and comprehensive and in-depth interpretation for patients sent for testing, and ultimately provide clinicians and third-party laboratories with It provides clinicians and third-party laboratories with a comprehensive, efficient, accurate and convenient integrated solution for clinical decision support.
WEAVERTM, as Aegicare's proprietary bioinformatics analysis system, establishes AI models through self-developed algorithms and massive data, and continuously trains the models to improve efficiency and accuracy, while giving full play to AI technology and continuously optimizing the algorithms, mainly applied to quality control, variant analysis, annotation of NGS sequencing data, and automatic variant analysis based on self-developed algorithms. AegiVar's automatic variant rating is an important part of AEGISTM intelligent diagnostic platform. The system has the advantages of high applicability, rich data, automatic and efficient, strict quality control, original technology, precision and accuracy.
With strict laboratory management and highly automated technology platform, Aegicare has established long-term strategic partnerships with more than 300 tertiary hospitals nationwide and maintains close cooperation with 2000+ clinicians. aegicare covers Beijing, Guangdong, Zhejiang, Chongqing, Hunan, Hubei, etc., and works with the Department of Biomedical Engineering of Peking University, Huazhong University of Science and Technology Aegicare is committed to bringing advanced technology to a wider range of hospitals and patients by establishing the Genetic Intelligence Collaborative Innovation Lab with the Department of Biomedical Engineering of Peking University, Tongji Medical College of Huazhong University of Science and Technology, and UWI.
The development of traditional empirical medicine has been slowed down by the bottleneck of some treatment guidelines, while the precise treatment pursued by evidence-based medicine is gradually broadened from imaging to molecular diagnosis including genetic testing, but due to the lack of in-depth research on genomics and other disciplines and the need to improve social awareness, people's awareness of the association between genes and diseases is still very rudimentary.
Dr. Yang Li, founder of Aegicare, said that the biggest challenge in applying genetic testing to rare diseases is not the technology itself, but the determination of whether the mutation is pathogenic and how to rate the impact of the mutation, which is based on the analysis of a large amount of clinical data. Aegicare has already developed data and technical advantages through the accumulation of clinical cases and the polishing of the AEGISTM platform.
In the process of accelerated corporate development, Aegicare is still determined to continue to plow deeper in the field of rare diseases. Through its own vertical development, it hopes to dig deeper and push further the precision diagnosis and treatment of rare diseases, so that the medical community and the whole society can raise the attention to rare diseases. This brings great significance to the deeper development of precision medicine direction, and as a company, it is also its social responsibility to undertake.
Talking about the future plans of the company, Yan Pan still uses "rare disease" as a keyword, and expects that in the near future, the social situation of rare disease groups will change.