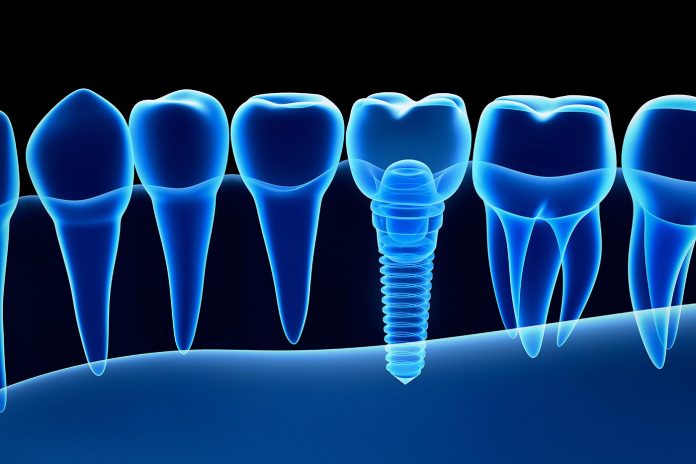 Dcarer announced that it has completed a Series C financing of nearly 100 million yuan. This round of financing was led by Hengxu Capital, the existing shareholder Huiding Capital followed the investment, and Danshi Capital acted as the exclusive financial advisor. The funds raised in this round of financing will be used to expand the size of the team, promote market channel construction, and expand product pipelines.
Founded in 2010, Dcarer is a high-tech medical device company focusing on the R&D and industrialization of surgical navigation robots. At this stage, the company has built a number of core products for dental implant surgery, and will further expand to other departments based on the concept of navigation robots in the future.
There are still many shortcomings on the supply side of the oral industry in my country, which have an impact on the standardization of the diagnosis and treatment process and the safety and effectiveness of the operation. Public hospitals and private clinics urgently need to improve operational efficiency. Digitization and intelligence have become the development direction, which has promoted the popularization of computer-aided navigation technology, especially in the dental implant track. The dynamic visual navigation system greatly enhances the patient experience in terms of minimal invasiveness and safety, and greatly improves the efficiency of basic doctors, and achieves full coverage of indications for dental implant surgery to meet the diversified diagnosis and treatment needs of patients.
According to reports, Dcarer has established a professional dental team with an average working experience of more than 15 years, starting from the research and development of the dental implant surgery system and expanding to other departments. The company's core product "Yizhimei", as the only domestic real-time navigation system for dental implant surgery approved for three types of registration certificates, has entered top dental hospitals such as Peking University, Wuhan University, and West China, and has achieved steady and high growth in sales for many years.
Up to now, Dcarer has applied for more than 40 invention patents. On the one hand, it further consolidates its leading position in the oral field through the surgical teaching system and orthodontic business; on the other hand, it actively promotes the application of surgical navigation systems in other departments and strives to achieve multiple departments. Comprehensive layout to form a synergistic effect.
Chen Yun, General Manager and Chairman of Dcarer, said: "We are very grateful to Hengxu Capital and Huiding Capital for their strong support for this round of financing. Dcarer aims at the market gap of more than 5 billion in the implantation field, and provides convenient and safe surgical options for implant patients. Our marketed oral implant surgery navigation system and oral skill training and real-time evaluation system have reached the international leading level, providing patients with higher surgical accuracy and customized services. In the future, Dcarer will continue to iterate on the basis of existing dental products We will give full play to the versatility of the surgical robot platform and strive to become a comprehensive platform company."
Lu Yongtao, Chairman of Hengxu Capital, said: "China's dental implant market is in a period of rapid development. Under the impact of aging, the demand for implants will be further accelerated. At present, the second half of the dental competition in the post-epidemic era has been concentrated in the digital field. The demand for digital equipment has grown significantly. As one of the earliest companies to deploy the dental digital field, Dcarer has successfully established high barriers at both ends of product development and market promotion, forming core competitiveness. The surgical robot that Dcarer is working on is Hengxu In the key track in the field of digital medical care, we look forward to the team's continuous innovation ability and believe that Dcarer can become a robotics company with international influence."
Dr. He Xin, managing partner of Huiding Capital, said: "Digital surgery is a development trend. The surgical navigation system improves the accuracy of doctors' diagnosis and treatment and reduces the doctor's learning curve. At the same time, it makes the surgery more minimally invasive, and the intraoperative feedback is more real-time, which is beneficial to patients. Realize postoperative rehabilitation. Dcarer's products have gone through the R&D period and market introduction period, and have been closely integrated with the entire dental implant process; so that clinicians are willing to use and use it well. This is the second time that Huiding Capital has cooperated with the Dcarer team. We are optimistic about the continuous commercialization capabilities of the Dcarer team, and are confident in the company's product expansion based on the underlying navigation technology, and look forward to more and more dental patients benefiting from the company's products."