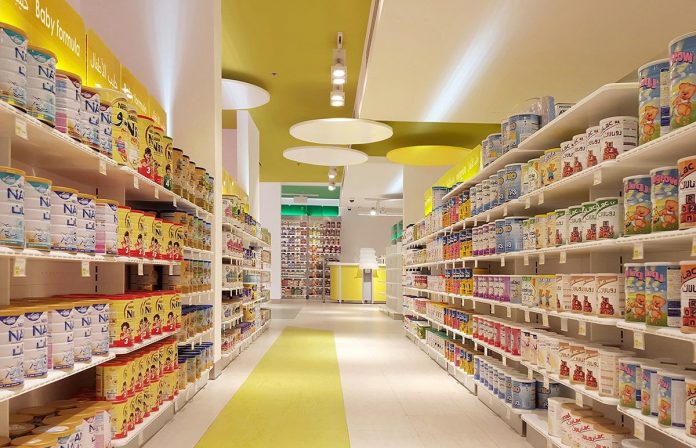 On February 16, 2023, Wuhan Haiyun Health Technology Co., Ltd ("Cunjiankang"), a pharmacy membership management service provider, completed a Series B+ financing round of tens of millions of RMB exclusively invested by QF Capital. The funds raised will be used for in-depth research and expansion of digital application scenarios in the pharmaceutical industry.
Founded in 2013, Cunjiankang is an AI-driven digital service provider for the pharmaceutical and health industry, dedicated to building a patient-centric digital bridge to enhance the effectiveness of the entire health service chain by meeting the growing digital needs of pharmacies and the new experience of members in purchasing medicines.
The company has long focused on big data research and development and professional capacity building for pharmacy services. In recent years, we have cooperated with Wuhan University of Science and Technology to build and research big data AI and intelligent pharmacy services and other scientific and technological projects to continuously improve our scientific and technological strength, and have successively passed Wuhan High-tech Enterprise, Big Data Enterprise, Gazelle Enterprise and National Network Information Security Level 3 Certification.
With the continuous penetration and influence of "Internet+" and the new epidemic on the pharmaceutical industry, the pharmaceutical industry is facing transformation and upgrading. Value reshaping, new technologies, new applications, new models come along. In today's high labor costs and changing consumer habits, digital transformation is already a major trend in the pharmaceutical industry.
For pharmaceutical companies, the main direction of their digital transformation is focused on internal digitalization, such as the introduction and use of ERP, MES and other systems, but these systems can only solve the problem of cost control, wanting to sell on the volume also need to continue to make efforts in the marketing side. Under the general trend of prescription outflow, digital terminal marketing will be the necessary means to increase revenue for future pharmaceutical enterprises.
For pharmacies, more and more pharmaceutical consumption is moving to online channels, and the new retail format of online and offline integration has become an inevitable trend in the development of the pharmacy industry. Only by completing the online management of members and the integration of online and offline membership management can the online and offline shopping trajectory of consumers be fully identified, so as to truly achieve accurate marketing and provide integrated online and offline membership services.
To address the marketing management challenges of pharmaceutical companies and pharmacies, Cunjiankang provides pharmacies with an integrated online and offline membership operation based on pharmacy CRM systems to achieve accurate services for pharmacies' members; through the "Cunjiankang" DTP patient management system, it helps DTP pharmacies and Through the "Cunjiankang" DTP patient management system, it helps DTP pharmacies and dual-channel pharmacies to build SOPs for managing and serving patients with serious chronic diseases; through the "Cunjiankang" supply-zero system, it realizes efficient linkage of resources between pharmaceutical companies and pharmacies; finally, it builds a collaborative health management platform with patients as the core.
Cunjiankang has established a trinity of patient, channel and drug empowerment system, and the pharmacies it serves are in 99% of the country, making it the leading member management service company in the industry.
Based on the continuous increase of massive real data, continuous iterative data analysis capability and channel influence, Cunjiankang will provide pharmacies with private domain operation upgrade solutions, and provide pharmaceutical companies with solutions for accurate marketing and sales uptake.
For this financing, Cunjiankang Chairman Lai Yun said, "The company will continue to take pharmacy services, chronic disease management and prescription management as the next step, build a resource linking platform for patient services around patient tagging, with big data algorithms as the core, and deeply empower the industry upstream and downstream."
Mr. Fu Zhekuan, Chairman and Founding Partner of QF Capital, said, "The encouragement and promotion of industry digitization in China in these years is very strong at the government level. And 'Cunjiankang' as a big data enterprise and technology Internet enterprise, with data as the key element, value release, sharing and symbiosis as the core, and data empowerment as the main line, will usher in huge opportunities and possibilities for digital upgrading, transformation and reengineering of the whole elements of the upstream and downstream of the industry chain. In the future, any industry or enterprise is no longer an isolated subject, it should be in a large ecosystem, and it has the ability to interact with its own links, so it needs to have such a digital means, but also to be able to release its own value, but also to attract the value of society, for their own services. The main line is data empowerment, which can eventually achieve the whole process of industry, or the whole industry chain of the whole element of empowerment, and 'Cunjiankang' already has such a foundation and gene, through the business center and data center, can lead to outreach, to achieve the connection of the whole industry ecology, in this regard Cunjiankang' should be able to make a big difference."