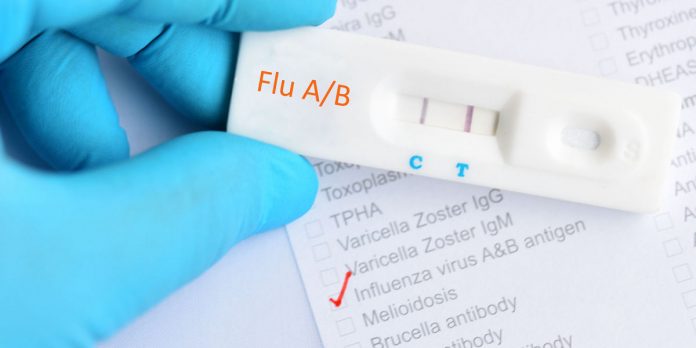 With the advancement of inspection technology, more and more inspection items can be carried out at home, thus the subdivision track of home inspection was born. Home testing means that users do not need to go to a medical institution to take a series of actions such as sampling, testing, and reading reports at home, which can meet users' privacy, convenience, and rapid testing needs, save hospital medical resources, and ease the imbalance of medical resources in my country to a certain extent problem.
At present, the more common home test items are blood pressure, blood sugar, electrocardiogram and other test items, which have been developed relatively mature. In vitro diagnostic projects such as infectious disease detection and early cancer screening are also gradually being implemented in the family scene.
In the past two years, many in-vitro diagnostic companies in my country have begun to deploy home testing tracks. For example, Dean Diagnostics has launched an online testing brand "Xiaofei Inspection" to help users do testing without leaving home; Nuohui Health and Kang Liming Bio are focusing on cancer early In the field of screening, it provides solutions for early cancer screening at home; AnWoHealth has launched a variety of home testing products to meet a series of health management needs of users in home scenarios; Jiajian Health has launched sexual health testing, Home testing products such as HPV testing, etc.
It is worth noting that, at this stage, molecular testing and other in vitro diagnostic projects require sample processing and complicated operating procedures. At present, only home sampling can be achieved. The testing process still requires samples to be sent to the laboratory and operated by professionals. This pain point greatly limits the development of in vitro diagnostic projects in the home testing track.
Therefore, how to achieve miniaturization, convenience and familyization of in vitro diagnostic projects, skip sample circulation and laboratory testing, and complete the entire inspection process at home have always been the focus of domestic and foreign enterprises. Cue Health, an overseas company, is developing a home-based molecular testing platform that allows influenza and other diseases to be detected in the home environment as easily as early pregnancy testing. The company's product layout and technical path may be useful for in-vitro diagnostics on the domestic home testing track. Enterprises have reference significance.
Cue Health has developed a small, simple, and fast testing equipment that can replace medical testing laboratories, allowing users to use them at home or operate by professional medical personnel. It can collect saliva, blood, nasal swabs and other samples, and use advanced The DNA/RNA amplification technology and immune method are used to detect influenza, AIDS and other diseases, and accurate test results can be sent to the user's smartphone in only 20 minutes.
Break through laboratory restrictions and apply molecular testing to home scenarios
Ayub Khattak, the founder of Cue Health, has a background in mathematics and biochemistry, and has done research on plant genetic barcodes at the University of California, Los Angeles. Almost every year in the United States, there is an outbreak of influenza season. In 2009, the influenza A virus H1N1 raged around the world, which further spurred the need for rapid detection of infectious diseases. Ayub Khattak thus gave birth to the idea of ​​using small detectors and disposable kits to break through the limitations of laboratory conditions and help users quickly detect flu and other diseases and health indicators at home.
After years of development, blood glucose monitors occupy an important position in the home testing market. Ayub Khattak and Clint Sever, the other founder of Cue Health, decided to start with a home blood glucose monitor, looking for ideas for developing molecular diagnostic home testing products. To this end, they conducted a lot of research on the structure of home blood glucose monitors to explore whether similar basic hardware can be used for influenza and other detection projects.
In the end, Ayub Khattak and Clint Sever successfully developed a rapid molecular detection platform that can detect influenza at home. The platform consists of a small detector, disposable kits, sampling rods and supporting software. The user takes a sample by himself, and then puts the sample into the test box. After the test sample reacts with a specific chemical detection agent, an electrical signal is generated and collected by the sensor in the box. The electrical signal is converted into a digital signal and transmitted to the smart device via Bluetooth for the user Check with the doctor. Each time the user performs a test, the data will be recorded on the software, and a statistical chart will be generated to provide a data basis for the user and doctor to formulate a health management plan. When abnormal data occurs, the software will also take the initiative to warn, and suggest exercise, diet, and medical treatment for users.
The molecular detection platform developed by Cue Health has achieved full-process automation, which can eliminate 99% of manual errors and ensure accurate and fast detection results. It is understood that the detection accuracy rate of this platform even exceeds that of traditional laboratories, and the flu detection speed is 3 times faster than conventional detection methods.
With its rapid home testing platform, Cue Health has been favored by many investors. So far, Cue Health has completed 9 rounds of financing. Among them, in 2020 alone, the company completed 3 rounds of financing: In October 2020, the company received an investment of US$481 million from the US government to increase the production of its new coronavirus rapid detection kit; in June 2020, the company announced the completion of the Johnson & Johnson and others invested US$100 million in Series C financing; in April 2020, the company received US$13 million from BARDA to accelerate the development of portable and rapid detection products for the new coronavirus.
In addition to flu, Cue Health's home testing platform can also be used to test vitamin D, male testosterone, female reproductive health, AIDS and other projects. But these products have not yet been approved by the FDA. Next, Cue Health will continue to promote the registration of the home flu detection system, and the company will develop more types of kits to allow more items to be tested quickly, easily and accurately in the home environment.
The home molecular testing platform developed by Cue Health can detect influenza, vitamin D, male testosterone, female reproductive health, AIDS and other items (picture from Cue Health official website)
New coronavirus rapid detection products have been authorized by the FDA for emergency use
Previously, traditional new coronavirus nucleic acid testing often took 8-12 hours from sample collection, specimen transfer, nucleic acid extraction, and new coronavirus nucleic acid detection to the final report. In the process of nucleic acid extraction and detection, the nucleic acid extraction at the optical front end takes about 2 hours, and the amplification takes about one and a half hours, which is very inefficient.
In addition to low efficiency, the traditional new coronavirus detection mode also requires huge manpower and material resources, and has high requirements on venues, environments, and operators. The investment in equipment, venues and manpower is huge, and it is difficult to meet emergency and fever clinic management. , Inspection requirements for immigration, food inspection and other scenarios.
Accurate, fast, and convenient detection of the new coronavirus has become a common need for epidemic prevention and control. The rapid molecular detection platform developed by Cue Health fits this need.
In 2020, Cue Health has received three financings to accelerate the development and production of its new coronavirus detection products. The rapid nucleic acid detection product developed by Cue Health for the new coronavirus has three major advantages: rapid results, unlimited testing sites, and low requirements for operators' professional skills.
In the sample collection process, other testing products need to go deep into the nasal cavity and throat to collect samples. Cue Health's new coronavirus nucleic acid testing product collects samples from the lower part of the nasal cavity, making the collection process more convenient and comfortable.
In the sample testing process, Cue Health adopts the POCT automatic processing mode, which can perform on-site testing without sending samples to designated laboratories for testing, which can speed up the reading of test results. Cue Health's products have obtained CLIA waiver (CLIA divides the complexity of detection products into three levels, from low to high: waived (the simplest), moderately complex, and highly complex).
In the result presentation link, Cue Health's new coronavirus detection product can obtain the test results within 20 minutes and transmit the results to the smart devices of users and doctors. Studies have shown that the sensitivity and specificity of the product are as high as 98%.
At present, Cue Health's new coronavirus detection products have obtained FDA Emergency Use Authorization (EUA) in June 2020, and are currently in clinics, mobile testing equipment, nursing institutions, communities, etc. in 10 states including Colorado, Minnesota, and Pennsylvania. Used in schools, hospitals and other places, Cue Health plans to complete 6 million tests in the spring of 2021.
In fact, Cue Health's new coronavirus nucleic acid testing products already have the conditions for home testing, but the FDA has not approved its products for use in the home environment.
However, the American medical journal "JAMA Network Open" published the results of a comparative study of nasal swabs from patients and medical staff to detect new coronavirus infection, and found that the results of patients' self-sampling and medical staff's sampling were not too different. The FDA has also urgently authorized verlywell, LetsGetChecked, Phosphorus and many other inspection agencies to conduct household use of new coronavirus infection detection.
Many experts believe that the new coronavirus may exist for a long time, and the demand for new coronavirus testing will become a normalized demand. It is worth looking forward to whether Cue Health's new coronavirus nucleic acid detection products will be approved for testing in the home. In short, with the new coronavirus rapid detection products, Cue Health will usher in rapid development in the next few years.
In China, the new crown pneumonia epidemic has also brought a golden period of development for many domestic in vitro diagnostic companies.
Shengxiang Bio's innovative nucleic acid detection technology reduces the manual nucleic acid extraction step (96 samples) from the original 3-4 hours to less than 30 minutes, and the automatic matching extraction can be reduced to less than 15 minutes, which greatly improves the efficiency of large-scale nucleic acid detection. . The launched POCT innovative product iPonatic nucleic acid detection analyzer can realize the rapid screening and diagnosis of the tested population. In as little as 8 minutes, iPonatic can complete the whole process from nucleic acid extraction to detection and reporting, which solves the "accessibility" problem of traditional nucleic acid detection while also taking into account the "precision". Relying on its outstanding performance in the epidemic, Shengxiang Biotechnology successfully listed on the Science and Technology Innovation Board and became the "first stock in the fight against the epidemic." Shengxiang Biological's 2020 performance forecast shows that the annual net profit is expected to be 2.5-28 billion yuan, a year-on-year increase of 6375%-7008%.
In this new crown epidemic, Daan Gene only took 48 hours to construct a new crown virus nucleic acid detection kit, becoming one of the first two manufacturers to release and develop targeted nucleic acid detection reagents nationwide. The new crown nucleic acid rapid detection system launched by the company can support up to 16 sample throughput detection, which is flexible and convenient, and has high reporting efficiency. The entire detection process only takes 28 minutes. The performance forecast of Daan Gene shows that the net profit for 2020 is expected to increase by 2069.63%-2286.59% year-on-year.
Zhijiang Bio is one of the first companies to obtain the registration certificate of the new coronavirus nucleic acid detection kit. At present, the new coronavirus nucleic acid detection reagents of Zhijiang Biology have successively passed the European Union CE certification, Australia (TGA), South Africa (SAHPRA) and other international certifications, and have been included in the WHO Emergency Use List (EUL). The company's new coronavirus nucleic acid detection reagents and equipment are sold to more than 40 countries and regions around the world. The performance forecast of Zhijiang Biology shows that the company's 2020 net profit is expected to be about 930 million yuan, an increase of about 1705.1% year-on-year.
Molecular diagnostic technology brings revolutionary changes to the home testing market
Under the influence of the epidemic, user habits are quietly changing, and health management awareness has gradually increased. Coupled with the cumbersome medical procedures and long time spent in China, users' acceptance of the home-based testing model has continued to increase. Driven by many factors, the home health testing market is gradually heating up, and it is only a matter of time before a major outbreak is ushered in.
In the past, the health testing equipment used in the home could only perform superficial functions such as step monitoring, sleep monitoring, blood sugar testing, blood pressure testing, etc. Molecular testing can provide medical-grade, deeper, and more dimensional data. Molecular testing equipment Homeization is bound to bring revolutionary changes to the home testing track.
It should be noted that although there are many in-vitro diagnostic companies that have deployed home testing tracks in China, their products currently can only achieve home sampling and online reading reports, and the testing process still needs to be carried out in the laboratory.
Cue Health is one of the few molecular diagnostic companies in the world that has achieved full-process home testing. However, home molecular testing companies like Cue Health are also being questioned. Some doctors believe that the mechanism of disease occurrence is very complicated. Even if the home test results are accurate, it cannot provide an effective basis for diagnosis. It also requires fusion and comparison of multiple test data to draw an accurate conclusion. Taking male testosterone testing as an example, testosterone is only one of the factors that affect reproductive health, and it needs to be judged based on the specific conditions of the patient.
In China, there is also a big disagreement on whether home-based molecular test results can be used as a basis for doctors to diagnose and prescribe drugs. At present, the domestically approved cancer home screening products can only be used as an auxiliary diagnosis. Even if a positive result is obtained, it is still necessary to go to the hospital for examination to be diagnosed. Home inspection products need to be further standardized and developed in China.