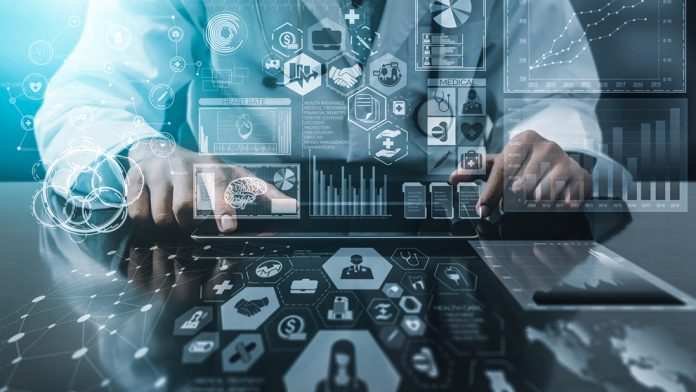 The first time I learned that, recently, Changsha Medik Intelligent Technology Co., Ltd. (hereinafter referred to as "Medic"), which focuses on the research and development of medical inspection automation products, has completed a series of tens of millions of yuan in A round of financing. The investor is the Csmadik Medical Fund under Yushan Capital ( Hereinafter referred to as "Csmadik"). The funds obtained in this round of financing will be used to further expand production capacity and accelerate product development and upgrading.
Founded in 2016, Medik has been committed to the development of automated products in the field of blood systems and in vitro diagnostics. It is one of the very few domestic suppliers of automated pipetting platforms and automated inspection lines with comprehensive independent intellectual property rights. It is looking forward to breaking China with its own technology accumulation Automated equipment in the field of in vitro diagnostics and blood has long been monopolized by imported brands. Founder Wang Peng has focused on the field of blood and testing for 23 years. The company's independent research and development products include automated nucleic acid pipelines, automated nucleic acid extraction workstations, cup processing systems, automated sample processing systems, intelligent blood supply platforms, and intelligent cold chain monitoring systems. Commercially available.
Medik is one of the few domestic companies that can independently develop and produce high-precision pipette pumps. Its high-precision pipette pump and control system with completely independent intellectual property rights brings customers a sample addition accuracy comparable to global leading products. Its automatic sample addition system can realize extremely difficult non-equal spacing sample addition, providing customers with degrees of freedom that are difficult to achieve with conventional equal-space sample addition products. Real-time monitoring is achieved for the needle loading/unloading steps, and the use of capacitive sensing and pressure sensing dual-channel liquid level detection can effectively avoid the situation of leak detection, and realize precise micropipetting. Its main open work platform concept can efficiently develop product sequences that meet the requirements of different application scenarios. The current automated pipetting platform derivative products include: multi-model automatic nucleic acid extraction workstations, cup processing systems, blood group analyzers, etc. . After the product was launched, it has received great attention. At present, the product has reached strategic cooperation with a number of top domestic nucleic acid diagnostic companies, and the product has been installed in the domestic and foreign markets, and has gained excellent user reputation.
Medik's intelligent blood supply platform pioneered any bag access technology, which changed the conventional storage method in the industry. The problem of repeated entry and exit of blood products faced by the current refrigerator storage of the blood bank or the automatic storage of the entire frame is effectively avoided, so as to avoid the significant impact of temperature fluctuations on the blood quality. At the same time, the product solves the blood bank pain points such as easy frosting in the library, difficult physical inventory, difficult traceability, and difficulty in achieving intelligent management, and it effectively takes into account the problems of precise grasping and efficiency. The product has been installed in multiple blood stations in China, and it has cooperated with Medik's automatic sample processing system and intelligent cold chain monitoring system to guide the creation of the first batch of demonstration samples of intelligent blood stations in China.
Regarding this round of financing, Mr. Wang Peng said: "First of all, thank our team for being able to endure the loneliness of independent research and development, and continue to introduce automation and intelligent products that can effectively solve customer pain points. At the same time, thank Csmadik for providing financial support during our capacity expansion period. , Let the company enter the track of rapid development earlier than expected. We also thank our partners for their trust and willingness to share with us the opportunities of overseas expansion, so that our products have the opportunity to go abroad and go international. We are convinced that based on the profound application scenarios Understand, and intelligent solutions supported by advanced technology will emerge in the in vitro diagnostic and blood industry, and gradually shine. Our company aims to build a platform-based enterprise with solutions as the core and advanced technology as the support. Provide complete and efficient smart construction solutions in the industry. We will take the sales generation, storage generation, and R&D generation as strategies to ensure that the technical height and scene matching of our products continue to lead the industry."
Mr. Wu Jialu, founder of Csmadik Fund, said: "China's in vitro diagnostic market is huge and the growth rate is leading the world. In recent years, the proportion of domestic substitution of diagnostic reagents and consumables has continued to rise, but high-throughput, automated, and even intelligent high-end diagnostics The equipment market has always been dominated by imported brands. After a round of rapid ascent of the technical level of reagents and consumables for domestic brands, the focus of competition has gradually shifted from pure reagent research and development to the perspective of providing efficient solutions. In this new round of competition, As the main body of the solution, high-end diagnostic equipment is gradually moving from behind the scenes to the front stage. This will bring a huge industry opportunity, and it is also likely to give birth to a golden age of domestic high-end diagnostic equipment manufacturers. We believe that Medik as a company has profound Medical automation product R&D companies with technological accumulation and industry forward-looking vision have the ability to lead the new round of industry upgrades. Medic's R&D system led by an open automation work platform will also endow it with excellent customized R&D capabilities. We are very honored to work with such a high-quality team to witness the outstanding development achievements of high-end domestic brands in the field of in vitro diagnostics and blood in China."
>>>>
About Csmadik
Csmadik is a venture capital fund founded by senior medical investment professionals, dedicated to early investment in the medical and health industry. Adhering to the concept of "focus, professionalism", we will deeply explore the development trends and investment opportunities of the medical and health industry, remove noise and distractions, and pursue real investment returns.