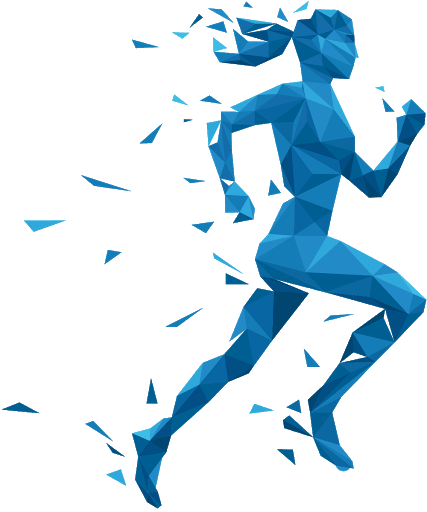 For most people, "rehabilitation medicine" is still an unfamiliar term. Although the World Health Organization defines it as the "fourth type of medicine" together with preventive medicine, clinical medicine, and health care medicine, people still understand it very well. One-sided. As a branch of rehabilitation medicine, the term "sports rehabilitation" is even more fresh.
What exactly is sports rehabilitation? The German MTT (Sports Rehabilitation Technology System) explains it as follows: Through systematic and targeted functional sports training, and taking full consideration of the physiological recovery cycle of the tissue, it stimulates the related tissue structure and the whole body organs to make it Achieve active adaptation of biological form and function.
In popular terms, it is the use of medical methods such as pathological consultation, imaging analysis, posture assessment, motion testing and palpation, and the use of external tools (such as resistance bands, dumbbells, barbells and other fixed devices) to consider injury repair It is a method to carry out targeted and appropriate muscle training periodically, and when necessary, to loosen the joints with techniques to restore the injured parts and restore the body.
Different from other medical sectors, sports rehabilitation is a relatively long diagnosis and treatment process that requires time and patience. Due to its high-tech demand, sports rehabilitation often cannot do without professional guidance and practice. In short, for the sports rehabilitation industry, "patient" and "professional" are indispensable, and Ranran sports rehabilitation is a concentrated expression of its core elements.
Transformed from "Olympic Champion Rehabilitation Division" to "Industry Founder"
In the summer of 2010, the founder of Ran Ran Sports Rehabilitation, Ran Lingjun, successfully graduated from Beijing Sport University. Due to his love for sports rehabilitation, Ran Lingjun did not choose to get a job right away. He stayed at Beijing Sport University for further studies, and obtained a master's degree from Beijing Sport University in 2015. .
Before officially stepping out of the campus, Ran Lingjun, who has plunged into professional knowledge learning and has an innovative spirit, has made small achievements in the field of sports rehabilitation.
During the 2012 London Olympics, Ran Lingjun had a new identity, helping the national swimming team recover from losses and assisting athletes to better prepare for competitions. During the 2013 Liaoning National Games, Ran Lingjun became a special rehabilitation expert for the world badminton champion Wang Yihan.
Based on these accumulations, Ran Lingjun has more knowledge about the entire sports rehabilitation industry and is eager to make some outstanding contributions with practical application value in the industry.
Godsend opportunity. In 2014, the State Council issued the "Opinions on Accelerating the Development of the Sports Industry and Promoting Sports Consumption" (also known as "Document 46"). The document pointed out that it is necessary to vigorously develop sports medicine and rehabilitation medicine, actively research and develop sports rehabilitation technology, and encourage social capital to start Various institutions such as sports, physical fitness testing and sports rehabilitation.
It was also in this year that, relying on the policy-oriented impetus, Ran Lingjun embarked on the journey of entrepreneurship and cooperated with his alma mater, Beijing Sports University, to jointly establish the Excellence Sports Rehabilitation Center, which is the "predecessor" of Ran Ran's sports rehabilitation.
At that time, for Ran Lingjun, who had not yet graduated, starting a business seemed to be an "untimely" thing, but it was not his impulse. "In terms of myself, I personally like sports more, and I have experienced it before going to university. I have experienced rehabilitation after injury. Whether it is personal experience or long-term learning accumulation, I can feel the importance of sports rehabilitation. It can indeed solve some problems and make sports healthier. On the other hand. With the continuous promotion of related policies and the continuous deepening of the concept of great health, the sports rehabilitation market has ushered in an unprecedented development opportunity and has become a new round of entrepreneurship. In addition, I have certain experience and resource accumulation in this industry. It further strengthened the determination to start a business."
In 2017, Ran Ran Sports Rehabilitation was formally established and started independent operation after leaving North Sports University. In the same year, the first Ranran Sports Rehabilitation Center landed in Sanyuanqiao, Beijing, and it became profitable that year.
However, entrepreneurship is destined to be a difficult journey to continuously meet and cope with challenges. In the process of subsequent market expansion and exploration, Ran Ran Sports Rehabilitation has successively faced difficulties such as insufficient team personnel and imperfect operating system, which to a certain extent hindered the company's growth. development of. However, it is precisely based on these "pain points" that Ranran Sports Rehabilitation, which is in the growth stage, has found a "breakthrough" for transformation, and quickly adjusted the pace of progress to adapt to future development with the correct operating system and service concept.
Follow the "Mayo clinic" and focus on the integrated development of industry, education and research
At the beginning of its establishment, Ran Ran Sports Rehabilitation aspired to become the "Mayo Clinic" in the sports world. Ran Lingjun had his own considerations for taking the nation's number one "Mayo Cinic" as a reference target.
Mayo Clinic was founded at the end of the nineteenth century, and has grown to be the world's leading medical institution, continuously winning the title of "World's Best Hospital". Mayo Clinic advocates "patient-centered". At every touch point of the hospital environment, doctor's diagnosis and products, patients can fully experience and recognize Mayo Clinic's brand value.
There are three shields on the Mayo Clinic logo, which represent clinical services, education, and scientific research. These three points are also the value orientation that Ran Ran Sports Rehabilitation Center has always advocated. Ran Lingjun told Artery Network, "A large part of the global success of Mayo Clinic is due to its systematic construction of the industry-university-research system. The first is'production', that is, clinical service, which reflects the value of the institution and gains a good reputation. The key to this; the second is'learning', that is, education. Talents are always the source of development. The establishment of a talent training mechanism with colleges and universities can greatly alleviate the worries of shortage of personnel within the hospital; and finally,'research', that is, scientific research, cutting-edge Modernized technology is the core that determines whether a medical institution can take the lead in the industry and maintain market growth. This also resolves to a certain extent the barriers that medical institutions have in terms of clinical technology."
Taking Mayo Clinic, the "student tyrant" in the medical field, as a reference target, Ranran Sports Rehabilitation has constructed a set of operating systems that are in line with its own development.
One is clinical services. Up to now, Ranran Sports Rehabilitation has set up 6 offline rehabilitation centers, all located in Beijing. The main services include sports injuries, chronic pain, orthopedic postoperative rehabilitation, posture correction, and special physical training and other core business sectors. In order to be able to provide high-quality services to users, Ranran Sports Rehabilitation has made great efforts to build a talent team. Currently, there are more than 40 professional sports rehabilitation specialists, all of whom have worked in the field of sports rehabilitation for more than 10 years. experience.
In addition, Ranran Sports Rehabilitation has also introduced consumer rehabilitation physiotherapy products, mainly including externally coated ammonia sugar, fascia gun and other home rehabilitation equipment with simple operation and quality assurance. In Ran Lingjun's view, these convenient rehabilitation physiotherapy equipment can not only better serve patients and promote the improvement of rehabilitation effects, but also form a close connection with offline rehabilitation centers, thereby generating more added value.
The second is personnel training. During the long-term recruitment process, Ran Lingjun discovered the shortcomings of the domestic sports rehabilitation talent training system, which are mainly reflected in common problems such as the disconnection between practitioners and the needs of social work, insufficient hands-on skills, and insufficient awareness of sports rehabilitation. For Ranran sports rehabilitation itself, the lack of talents has always been an important factor restricting the development of enterprises, so solving the problem of talent training is an indispensable link in the process of enterprise development.
In 2019, Ran Ran Sports Rehabilitation and Beijing Sport University once again cooperated to jointly establish the "North Sports University Ranran Sports Rehabilitation Research Center". It is planned to train 800 to 1,000 sports rehabilitation specialists every year within 3 to 5 years, so as to build a domestic sports rehabilitation field. "Whampoa Military Academy". In addition, Ranran Sports Rehabilitation also cooperates with the University of Hamburg, Germany, to carry out German vocational sports rehabilitation training certification, in line with the international cutting-edge technology and core concepts, in order to strengthen the training of talents and the thickness of professional knowledge.
The third is business development. Up to now, Ranran Sports Rehabilitation has provided rehabilitation services for approximately 80,000 person-times, and has successfully incubated more than 1,000 sports rehabilitation specialists. The operation scale of the sports rehabilitation center has reached tens of millions, which is inseparable from a diversified market layout.
Based on the offline, Ranran Sports Rehabilitation mainly relies on good reputation, including the recommendation of orthopedic doctors and external publicity of serving customers, and gradually expands the service group; Based on the online, Ranran Sports Rehabilitation uses local life service platforms, Meituan Public Comment, Zhizhi New media such as Huhu, Douyin, Weibo, etc. rely on the Internet model "Widecasting" to continuously output brand value and tap potential customers.
Build an intelligent sports rehabilitation service scene based on informatization
The field of informatization interventional medical treatment is nothing new. With the rapid development and continuous optimization of new technologies, the efficient operation mode of "medical + informatization" is already "returned by everyone's expectations." This is the same for Ranran's sports rehabilitation. in this way.
In 2019, the "Sports Brain Intelligent System" version 1.0 developed by Ranran Sports Rehabilitation was officially launched. At this stage, the main functions include basic business sectors such as appointments and customer management, but this is not the end of the "Sports Brain Intelligent System". More definitions will be given in the future, and more value will be produced.
According to Ran Lingjun, the "sports brain intelligent system" is the key hub for Ranran's sports rehabilitation to open up "online + offline" integrated services, mainly in the following three aspects: First, data recording and analysis, collection through rehabilitation equipment and manual labor Input and other methods, accurately grasp the user's personal information, and perform scientific analysis on the data, and present a digital report; second, intelligent program recommendation, based on data, with the help of an algorithm system to tailor a personal rehabilitation program for the user; 3. It is online consultation and remote guidance. Sports rehabilitation is a diagnosis and treatment process that requires the rehabilitation practitioner and the user to maintain long-term communication and establish a good cooperative relationship. Therefore, the introduction of intelligent equipment will build a communication bridge between doctors and patients, thereby improving the ultimate rehabilitation effect .
Expand the national market and strive to make 100 million people healthy exercise
According to the "White Paper on China's Sports Rehabilitation Industry", the number of people exercising in China in 2020 has reached 430 million. Based on a 10%-20% sports injury rate, the number of people with sports injuries is expected to reach 100 million. The demand for sports rehabilitation in the future Great potential.
Based on the huge market prospects, Ran Ran Sports Rehabilitation is already planning for the future, striving to achieve the corporate mission of allowing 100 million people to exercise healthily.
The first is to expand the number of stores, which will reach more than 10 in 2021. In the past two years, Ranran Sports Rehabilitation has set up 5 new offline rehabilitation centers, and the number of existing stores has reached 6, which has formed a certain scale effect in Beijing. Based on the future, Ran Ran Sports Rehabilitation will continue to expand its service coverage and plan to set up branches in first-tier cities such as Shanghai, Hangzhou, Guangzhou, Shenzhen, etc., to achieve cross-regional operations and build national brand awareness.
The second is to vigorously promote the development and implementation of intelligent systems. At present, the "sports brain intelligent system" is still in the early stage of research and development, and there are more potential functional blocks that have not been realized. However, as an extremely important part of the development process of Ranran sports rehabilitation, the development and implementation of the subsequent system is for the enterprise. It seems vital. To this end, Ranran Sports Rehabilitation has reached a cooperation agreement with domestic front-end technology companies to jointly develop intelligent systems to better serve customers and promote high-quality development of the company.
Finally, it is to firm up its position as a service provider of intelligent sports rehabilitation technology, and plan to achieve an IPO in three years. For a long time, Ran Ran Sports Rehabilitation has positioned itself as an "intelligent sports rehabilitation technology service provider", mainly through the four major business segments of offline stores, intelligent systems, talent training, consumer-level rehabilitation physiotherapy products, to promote the entire sports rehabilitation industry. development of. Regarding the future, Ran Lingjun said that combining Ranran Sports Rehabilitation's current business development and revenue, the relevant market conditions have been initially met. It is predicted that the IPO will be realized in the next three years. This will also be the company's long-term development plan.
The goal has been clear, but whether it can be truly fulfilled still needs to be strengthened and supplemented in multiple links. Ran Lingjun told Artery Network, "For Ranran sports rehabilitation, what is most needed is management talents in the corresponding fields. The imperfection of the talent echelon will greatly hinder the maintenance and implementation of the company's operating system and service system. In addition, The injection of capital power is also a heavy demand of the enterprise at this stage. On the one hand, it can better support the rapid advancement of various business segments of the enterprise. On the other hand, it can also form a collaborative cooperation with investment institutions to jointly promote the enterprise and the entire sports rehabilitation field. moving forward."
Sports rehabilitation itself is a relatively long process, but the deep track sports rehabilitation has taken a new path of rapid development. It has occupied a certain amount of market share in just three years, showing a very strong market share. Future development potential. I believe that in the near future, Ran Ran Sports Rehabilitation will be able to become the "Mayo Clinic" of the sports world, as Ran Lingjun said, and will provide a driving force for more healthy sports.