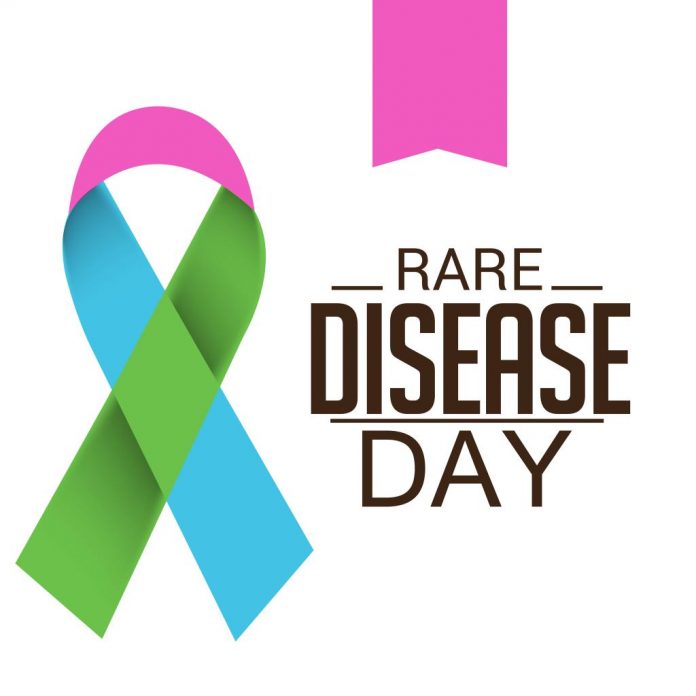 Chinese pharmaceutical company Citrine Medicine, which specializes in the field of rare diseases, announced today that it has completed a Series A financing of US$80 million. This round of financing was led by Quan Chuang Capital, an investment institution in China's medical and health sector. Sanzheng Health Investment and Shuanghu Capital also invested. The three founding investment institutions, Star Capital, F-Prime Capital and Weiwu Capital, continued to make additional investments. As a treatment platform for rare diseases, Citrine Medicine is committed to introducing rare disease drugs to the Chinese market, establishing the first rare disease ecosystem in China, and providing support to tens of millions of Chinese patients with rare diseases in urgent need of help.
China's rare disease drug market has great potential, but it still needs to be developed. It is estimated that there are more than 20 million patients with rare diseases in China, but at present they are facing the situation of "difficult to diagnose, difficult to treat, and difficult to guarantee".
Since its establishment in 2019, Citrine Medicine has assembled a first-class senior management and expert team. The team members have decades of work experience in rare diseases and the Chinese medical and health industry.
Ms. Lin Rui, a partner of Stony Capital and a member of the board of Citrine Medicine, said: "Lang Hua is committed to introducing safe and effective rare disease drugs for patients with rare diseases in China. Our goal is to establish a patient-centric rare disease ecosystem through Work hand-in-hand with various stakeholders to fundamentally solve the problems of drug accessibility and affordability."
In recent years, Chinese authorities have issued a number of policy measures to encourage the introduction, research and development and production of rare disease drugs, and speed up the registration review and approval of rare disease drugs. Now, clinical trial data obtained overseas for specific rare disease drugs can be directly submitted for use in China for approval. Citrine Medicine will focus on proven drugs while helping to speed up the development of drugs worldwide.
Dr. Dong Dandan, Managing Director of Weiwu Capital, said: "Weiwu Capital's mission and vision is to invest in companies that can improve the quality of life of patients worldwide. As a co-founder, investing in Lang Hua is an extension of this belief because we have seen rare diseases The huge unmet needs of patients. We are very happy to work with Langhua and look forward to jointly providing innovative drugs for patients with rare diseases."
Ms. Lin Rui added: "Stone Capital has made outstanding achievements in entrepreneurship incubation. Over the past decade, we have actively built a comprehensive Chinese medical ecosystem that covers new drug development, medical devices, medical services and digital solutions. Citrine Medicine has unique advantages , Can make full use of the resources of all investors, including the resource network of STO Capital Global Platform, and benefit from the synergy of this huge network. We believe that Langhua can bring substantial help to the rare disease patient group ."
Dr. Xu Chong, Executive Director of F-Prime Capital, said: "F-Prime Capital actively supports and invests in companies that develop rare disease medicines for a long time. We participated in the creation of Citrine Medicine because we believe that the company has the potential to greatly improve Chinese patients with rare diseases and their families Life. We warmly welcome newly joined investors to work together to support Citrine Medicine to complete its major mission to provide Chinese patients with important treatments for rare diseases, while accelerating the development of rare disease drugs on a larger scale."
Dr. Wu Hui, Managing Director of Quan Chuang Capital, said: "We are honored to lead this round of financing and to join Lang Hua's founding investor team to provide life-changing innovative treatments for rare patients in China. Quan Chuang Capital Continue to work to bring new solutions to patients to meet their unmet medical needs. We look forward to providing strong support for Langhua's capabilities and pipelines in terms of talent recruitment, local operating resources, and overseas product cooperation. With the strong support of investors, we are confident that Langhua can become a leader in this field and accelerate the development of innovative rare disease drugs in China and around the world."
Dr. Minchuan Wang, a partner at Sanzheng Health Investment, said: "We are very pleased to participate in this financing, together with Langhua's founding investors and Quan Chuang Capital to promote the development of China's rare disease cause and provide world-class treatment solutions for Chinese rare disease patients. And innovative drugs. We look forward to providing full support in the overseas landing of products in China and industrialization to help Langhua become a leading company in the field of rare diseases in China."
>>>>
About Citrine Medicine
Citrine Medicine is a Chinese pharmaceutical company specializing in the treatment of rare diseases. It is co-founded by STO Capital, F-Prime Capital and Weiwu Capital, and is committed to providing clinically proven drugs for patients with rare diseases.
Citrine Medicine uses Internet tools and big data analysis technology to build a patient-centric service platform to provide services for the entire rare disease community. It aims to increase public awareness of rare diseases and provide support for doctors and patients in screening and diagnosis. Assist in the overall disease management.