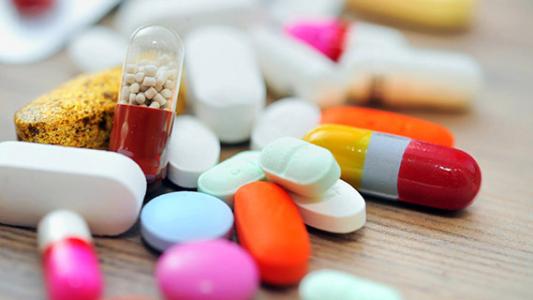 Cfpharmtech recently successfully completed Series E financing. This round of financing was led by Lianxin Capital, China Resources Chia Tai Life Science Fund (CR-CP Life), Gentron Investment, Junxin Capital, Cornerstone Capital, Xiangcheng Financial, Longma Peak Investment And other agencies involved. At the same time, old shareholders such as Yuanhe Holdings, Suzhou Longmen Venture Capital Fund, Gaotejia and CMB International Capital continued to increase their shares. Yikai Capital acted as the exclusive financial advisor in this round of financing transaction of Changfeng.
Previously, Cfpharmtech had completed five rounds of financing. Well-known investment institutions such as Kaifeng Venture Capital, Yuanhe Origin, Gimpo Investment, Longmen Investment, Yuanming Capital, SDIC Innovation, and CCB International have participated in the investment.
Cfpharmtech is a comprehensive pharmaceutical company dedicated to providing high-quality respiratory medicines to patients worldwide. Since its inception, it has focused on the development of therapeutic drugs for respiratory diseases worldwide. At present, it has established advanced R & D bases for inhalation preparations and production facilities for global high-end markets. At this stage, Cfpharmtech has applied for more than 20 research projects in China, the United States, Europe and other domestic and foreign markets, including several blockbuster drugs for the treatment of respiratory diseases.
With the development of industrialization and aging, respiratory diseases have become common diseases worldwide. According to the China Lung Health Study and the Asthma Alliance Epidemiology Survey published in The Lancet Magazine in 2019, the number of asthma patients in China exceeds 50 million, only 28.8% of patients are diagnosed, and the control rate is only 15.6%; There are nearly 100 million people with COPD, the awareness rate is only 2.6%, and the death toll accounts for 9%. Respiratory diseases have become the focus of national attention.
In July 2019, the State Council's Opinions on the Implementation of Healthy China (hereinafter referred to as the Opinions) issued by the State Council positioned China's chronic obstructive pneumonia as a disease of the same level as tumors, cardiovascular diseases, and diabetes. The "Opinions" points out that chronic respiratory diseases seriously affect the quality of life of patients. It is necessary to implement prevention and treatment of chronic respiratory diseases, guide key populations to detect diseases early, control risk factors, and prevent disease development.
Inhalation has the advantages of rapid onset, rapid absorption, and small side effects. From the perspective of the global mature market, inhaled preparations are the mainstream treatment drugs for respiratory diseases and the competition is relatively stable. In addition, inhaled preparations have high imitation barriers, and the amount of generic drugs marketed after the patent expires is small, so the life cycle can be greatly extended.
According to Iqvia, the sales scale of inhaled preparations in China in 2019 is expected to reach US $ 2.2 billion, and the compound growth rate from 2013 to 2019 will reach 20%.
In 2008, Cfpharmtech brought together a senior international team that has long been engaged in the development of respiratory drug delivery technology. For example, the co-founder of Cfpharmtech has more than 30 years of experience in the international biopharmaceutical industry. Drug formulation development research.
In the course of development, Cfpharmtech has trained a group of professional inhaled drug R & D and production talents, serving as the company's successor backbone. Today, Cfpharmtech has formed a Golden Triangle team consisting of backbones and backbones to undertake complete R & D and industrialization of the project.
At present, Cfpharmtech's research product line covers a full range of respiratory system products, involving asthma, chronic obstructive pulmonary disease, allergic rhinitis and many other clinically demanding therapeutic areas. At the same time, Cfpharmtech has created four R & D and production platforms for quantitative inhalation aerosols, dry powder inhalants, atomized inhalants, and nasal sprays.
It is worth mentioning that Cfpharmtech has actively deployed new drug research and development on the basis of ensuring existing product research and development, and strived for sustainable development.
Dr. Liang Wenqing, CEO of Cfpharmtech, said: "Our entrepreneurial team has been adhering to the international pharmaceutical concept for many years, and organized multidisciplinary talents to continue scientific and technological breakthroughs to overcome various challenges in the development of inhaled drugs. We look forward to achieving high quality and price as soon as possible. The launch of preferential high-end drugs in the global market has reassured people to use drugs made by Cfpharmtech. "
Talking about the transaction, Cai Lei, executive director of Lianxin Capital, said: "Medical health has always been a key area of ​​Lianxin Capital. Respiratory inhalation preparations are a rare market with high barriers and high growth. Cfpharmtech has carefully planned and cultivated for many years. , Has developed into an excellent company with rich product pipelines and comprehensive technology platforms in this segment. The professionalism of the Changfeng core team has also left a deep impression on us. We are very happy to cooperate with the Changfeng team. In the future, Lianxin Capital will also We strongly support all aspects of capital and industrial resources, helping Changfeng products to be listed at an early date and benefiting the people! "
"Cfpharmtech is a very innovative and pioneering company in the field of respiratory diseases in China. This company fully reflects the quality of focus and international standards. We believe that as a rare Cfpharmtech does not have a leading company in the field of respiratory diseases listed on the capital market. Cfpharmtech has great development potential. Our fund and fund shareholders are willing to assist Cfpharmtech in the capital market listing, international business cooperation and international market expansion. "
As an investment bank consultant for this transaction, Ms. Irene Hong, a partner of ECap Capital, said: "The completion of Cfpharmtech's financing has further helped the company to develop a wider range of products and layout. As a very characteristic segment in high-end preparations In the field, the inhalation preparation industry has high barriers and is difficult, but at the same time, the market potential of the product is also huge. We admire the spirit of scientists of the Changfeng team for ten years, and hope that the domestic high-end inhaled drugs developed and produced by Changfeng can benefit as soon as possible. Chinese patients. "
About Cfpharmtech
Cfpharmtech Co., Ltd., founded in 2008, is a pharmaceutical company that plans to support the development of high-end formulations at home and abroad in Wuxi 530. The company's R & D headquarters is located in the Science and Technology Park of Jiangnan University in Wuxi, and its production base is located in Suzhou Suxiang Cooperative Development Zone. Since its establishment, the company has received the support of domestic industry funds and well-known investment institutions, and has successively obtained Shuanglu Pharmaceutical, Sihong Investment, Galaxy Investment, Kaifeng Venture Capital, Jinfeng Lingheng, Zhongxin Venture Capital, Wuhu Ruiye, and Gimpo. Investment in health funds. The company focuses on technological development and product development of aerosols, dry powders, nasal sprays and atomizers, and has established research and development platforms and production facilities related to these dosage forms. The company's entrepreneurial mission is to provide high-quality inhaled preparations for domestic patients in an all-round way, and actively participate in the high-level competition of inhaled preparations in European and American markets.