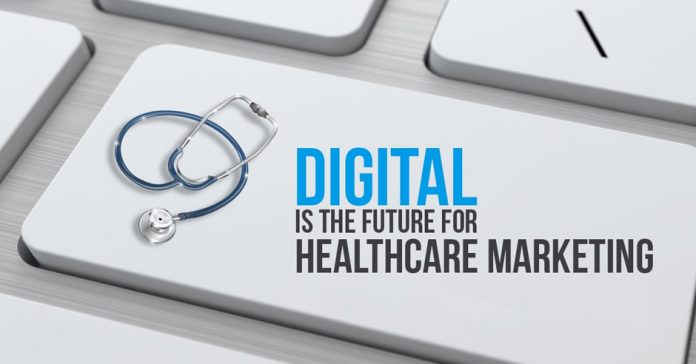 In 2014, the first year of the rise of mobile medical. The founding team of Keling noticed that large pharmaceutical companies have begun to deploy prescription drug retail business, and several major chain pharmacies will also be listed one after another. This series of signs all indicate that a new trend will emerge in the medical industry. Four like-minded medical practitioners decided to seize this opportunity for innovation and entrepreneurship and jointly established Shanghai Carelinker Technology Co., Ltd., which gave birth to the brand of "Lanxinkang".
Among these four partners, a CEO with a postdoctoral background in Harvard medicine, a CTO who specializes in Internet + IT technology, and a business partner who has been working in the hospital prescription drug channel for several years, together form the initial entrepreneurial team of Kelin Medicine. The four people with complementary abilities and mutual assistance in roles analyzed the development of the pharmaceutical market at that time, and unanimously looked at the institutional opportunities in the out-of-hospital market brought about by the outflow of beneficial parties. In the subsequent development, Carelinker cuts in from providing digital chronic disease management solutions for chain pharmacies , The business model is gradually upgraded to form a digital integrated marketing and patient service platform based on multiple scenarios outside the hospital, online and offline, and implement it step by step. This is six years.
The division of medicines and the outflow of prescriptions are a major trend of the times, and since the establishment of the Medical Insurance Bureau in 2018, the outflow of prescriptions has further accelerated a new round of medical reform.
"After the implementation of '4+7' bulk procurement, many prescription drugs flowed out of the hospital, and the doctor-centered business model shifted to patient-centered. The key is how pharmaceutical companies deploy To C, but in existing offline pharmacies In the Hemedical e-commerce model, the business has more traffic and promotion orientation, the management of patients is seriously insufficient, and there is also a lack of professional pharmacist guidance. There are opportunities in this. We strive to solve these two problems." Said Chen Qi, vice president of marketing at Carelinker.
At the same time, with the importance of primary care, the strengthening of medical consortia and medical communities, and the sinking of channels for pharmaceutical companies after mass procurement, Carelinker also entered the bureau early and actively built a primary medical care out-of-hospital patient management system.
Follow the trend: under the prescription outflow policy, assist pharmaceutical companies in online and offline digital marketing
The founding team of Carelinker is aware of the needs and pain points of the market, but which segment angle should be chosen to enter the market? Chen Qi introduced the potential opportunity they saw to Artery Network-the out-of-hospital retail market.
Take offline retail pharmacies as an example. Five years ago, traditional pharmacies basically did not carry out systematic and professional patient chronic disease management. They only provided the most basic patient blood pressure and blood glucose testing, and the data after testing was not unified and electronically managed. And additional use, resulting in patient detection can only be limited to "points", it is difficult to form a valuable data link.
In addition, ordinary pharmacies lack professional pharmacists, have insufficient knowledge of prescription drugs and disease understanding, and lack services after patients leave the store.
In response to the current situation of pharmacies, Carelinker puts forward the idea of ​​dual-end co-construction. On the one hand, it helps chain pharmacies build a professional talent system and provide pharmacist training in terms of disease knowledge, service capabilities, and chronic disease management; on the other hand, it creates digital patient management The methods include online and offline CRM systems and automated pharmaceutical care systems. The combination of the two helps pharmacies provide customer stickiness and customer unit price, and improves the efficiency of patient management by pharmacists and chains.
As patients follow their prescriptions and gradually stay out of the hospital, on the one hand, it has brought about the rapid growth of online and offline prescription drug retail business, on the other hand, drug companies have also brought new challenges: how to build an out-of-hospital prescription drug business with patients as the center Business model. Because of years of deep cultivation of chronic disease management and patient services in pharmacies, Carelinker has built a full-process patient service program from hospital to home for pharmaceutical companies, helping pharmaceutical companies to integrate online and offline marketing.
Carelinker's pharmaceutical enterprise service business model
For drugs that are sold outside the hospital, Carelinker provides a prescription outflow platform. The patient first completes the first consultation offline, and joins the follow-up platform under the guidance of the doctor. Follow-up patients can consult the doctor on the follow-up platform, and the doctor can also follow up the patient's It is necessary to make prescriptions through Internet hospitals. Patients go to nearby pharmacies to get medicines or have pharmacies to deliver medicines. While meeting the needs of patients for disease treatment, it greatly facilitates patients, eliminates the need for medical treatment, and helps doctors establish long-term Patient group.
Pharmacy empowerment is still an important part of Carelinker's out-of-hospital pharmaceutical business. Regarding the improvement of the professional capabilities of pharmacists, Chen Qi also told Artery Network that Carelinker will conduct online and offline training for pharmacists. In the six common chronic disease areas of pharmacies, Carelinker cooperated with pharmaceutical companies to organize more than 1,000 pharmacist trainings at all levels, covering chronic disease specialist training, internal trainer training, and chronic disease management team building, allowing pharmacists to use multiple channels And course learning and testing to improve patient service ability.
Poor patient compliance is a pain point in the prescription drug business model of pharmaceutical companies. Patient education plays an important role in improving patients' disease awareness and improving patient compliance. In the pharmacy scene, Carelinker uses small-scale patient education in stores to help doctors Introduce pharmacies to guide patients to better understand disease and self-manage. With the younger age of the disease and the familiarity of the elderly patients with the use of Internet technology, more and more patients obtain drug-related information online through search and other methods. The company also uses tools such as hospital wifi and disease public accounts to provide patients with the correct disease And drug knowledge.
Carelinker starts from the behavior of patient visits and drug purchases, and further improves the services provided to pharmaceutical companies, such as market research and health mall operations. It hopes to connect hospitals to pharmacies to families, to connect offline and online, and to provide patient services and drug sales. Open up, and further build an overall solution for digital marketing and patient services outside the hospital. In this closed loop, data realizes integration and circulation and guides business, helps pharmaceutical companies better optimize the allocation of resources, formulate market strategies, conduct activities and business evaluations, and form true online and online digital marketing solutions.
At present, Carelinker has long-term cooperation with many well-known international pharmaceutical companies. With the outflow of prescriptions, the gradual liberalization of online prescription drug sales and the maturity of Internet medical care, the company will continue to focus on the service side of pharmaceutical companies in the future, and increase the deployment of out-of-hospital multi-channel marketing and patient management services and Internet medical care.