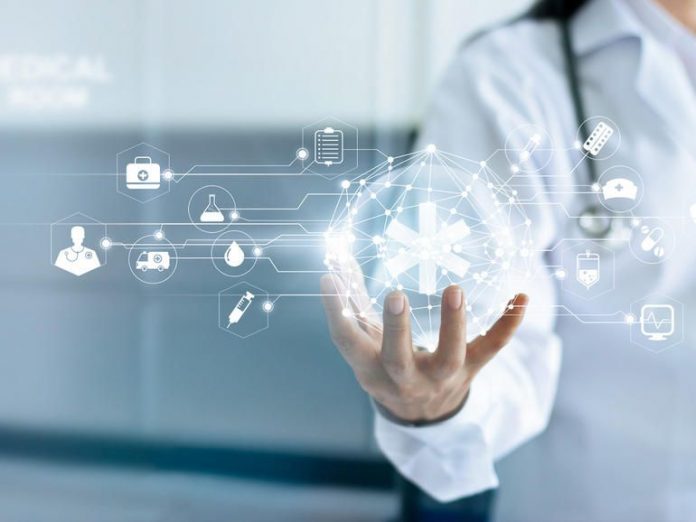 With the deep reform of China's healthcare system, the out-of-hospital patient management market is showing rapid development. The traditional physician-centered healthcare business model is gradually migrating to a patient-centered one. How to establish a sound out-of-hospital patient management system and provide real-time, accurate, efficient and safe digital health services for patients has become a topic of concern for the whole industry.
With the influence of policies such as drug collection and prescription drug outflow, the out-of-hospital drug market is growing rapidly. A large number of pharmaceutical companies have shifted from the traditional "doctor-centered" to "patient-centered" approach, changing the way they used to influence doctors' decisions by establishing expert consensus and then influencing patients, and starting to embrace "out-of-hospital patient management "The company has begun to directly influence consumers who have the power to make decisions.
In addition, patients' out-of-hospital personalized demands continue to be released. In addition to in-hospital diagnosis and treatment, patients themselves have the demand to improve out-of-hospital disease management, but doctors are often forced to meet patient demands due to time and energy. With the deepening of aging in China, more and more patients, including chronic disease patients, have emerged, further bringing about the continuous growth of out-of-hospital personalized disease management demand, which in turn has led to the transformation of market supply, and a large number of companies have entered the "out-of-hospital patient management".
However, in the face of a promising market, both pharmaceutical-led and enterprise-led "out-of-hospital patient management" are facing a problem – how to provide effective out-of-hospital patient management solutions.
Gemii Technology (Gemii), which specializes in digital patient management, has launched its new DAEA value model for the healthcare private domain and three digital solutions. As a "dark horse" company entering healthcare, how did Gemii achieve large-scale out-of-hospital patient management through a private domain approach within two years? What is the precipitation behind the creation of DAEA value model? And how do you see the current digital transformation of the industry?
Kevin (Lai Gangbin, CEO of Gemii Technology), who is the founder, has long studied and repeatedly asked himself similar questions about the problems of out-of-hospital patient management. Unlike most companies that put profits on paper, he is always talking about "patients" and "service. "We are always on the side of the patient and want to provide patients with patient management solutions that really work." He says.
First of all, the core of healthcare is to solve the problems faced by patients, while the demand for healthcare itself is low-frequency and "unsustainable". In the mother and child consumer sector, consumer products tend to bring pleasure to users and can be "consumed" repeatedly. User stickiness is also high. But the medical field is different, patients often need doctors to solve health problems. The experience of the two types of "users" is completely different. One of the pain points is how to achieve continuous patient retention and willingness to accept and follow medical advice to improve compliance.
Secondly, in the previous out-of-hospital patient management, the willingness of the participants to pay was weak, which made it impossible to establish an effective business model. On the one hand, patients have the demand for out-of-hospital disease management, but patients' willingness to pay is extremely low; on the other hand, pharmaceutical companies, as potential participants, have built up a mature business model by using doctors as a link to influence patients, and are hardly willing to pay for out-of-hospital patient management programs. The lack of payers has made it difficult for companies to continue their out-of-hospital patient management programs.
Once again, even though the emergence of drug companies as payers due to drug collection policies, the "overweight" model of project parties often leads to a disproportionate input-output ratio. Some out-of-hospital patient management projects use models such as building APPs, establishing or relying on third-party call centers, both for patient recruitment and patient management, the companies themselves need to invest a lot of costs, but the "return" is not very satisfactory.
The inability to build a truly low-cost, high-efficiency, large-scale patient management solution makes it difficult for patients to benefit from it, for physicians to reduce their own burden through out-of-hospital patient management programs, and for pharmaceutical companies to reap the marketing benefits.
"To build an effective 'economic' model to solve the dilemma of out-of-hospital patient management from the perspective of cost, efficiency and scale, and then enhance patient compliance and life-cycle value, this is where the out-of-hospital patient management program should really shine." Kevin said in a not unsure tone.
Kevin mentioned that he had always been asked why Jingli chose to enter the healthcare field to do patient services. In fact, choosing the out-of-hospital patient management field to make a push is not simply the result of seeing the pain points and the market. With deep experience in private sector operation in the field of mother and child consumption, this "gene" made Jingli decide to make better attempts and exploration, and the result of the exploration is the patient-centered GemCare digital platform previously built and launched. The result is the GemCare digital patient-centered platform, which is based on the evidence-based digital proactive intervention service system, AI health service product tools, and a health management and medical assistant team of more than 100 people.
"The launch of today's DAEA value model and three major solutions is actually the result of our in-depth exploration in the field of out-of-hospital patient management. We have fully understood the needs and pain points of hospital doctors, patients and pharmaceutical companies during our in-depth communication with them, and finally landed on this value model and the three solutions". He mentioned that the value model, with the help of AI intelligent tools, has completed the asset deposition of patients by carrying out patient education and interaction, empowering refined management services in the enterprise microecology, and improving patient compliance and patient lifecycle value.
By integrating data, algorithms, and proactive patient intervention service system, based on the DAEA value model, Jingli has built three major product service solutions – GemLab RWE research platform, GemLife intelligent follow-up platform, and GemCare proactive patient management platform, establishing a platform covering real-world research, data insights, patient out-of-hospital services and management, and forms a closed-loop service through data cascading to truly meet the needs of patients' digital health management.
"The DAEA value model launched by Gemii Technology truly achieves a balance of benefits for doctors, patients, and pharmaceutical companies, reaching a point where doctors are helped, patients benefit, and pharmaceutical companies profit." He mentioned that.
First of all, for patients, it changes passive patient management to active patient management, better realizes disease intervention, and achieves early judgment, early warning, and early management of patient disease development. Through the integration of data, algorithms and service systems, Jingli realizes the systematic construction of patient intervention services, helping patients to realize the whole service from disease awareness to disease management, and can provide more personalized solutions based on patient disease dynamics.
Secondly, for doctors, it plays the role of helping doctors to reduce the medical burden and promote their academic progress. Traditional management methods are prone to patient disengagement and patient attrition and do not allow access to real patient medication data. Based on the DAEA model and the three solutions, doctors can obtain continuous patient management data for better patient care and academic research.
Again, for pharmaceutical companies, improved patient adherence means less patient dropout and longer DOT time for medications. Also, better feedback on efficacy data can be obtained based on this. In addition, when some innovative drugs from innovative pharmaceutical companies seek to market, they can be the first to inform users of information through insight into patients during operations, allowing pharmaceutical companies to better reach patients in need.
Unlike some solutions that stay at the strategy level, the precipitation behind the DAEA model comes from practice and then applied to projects, forming a positive flywheel effect through continuous summarization and iteration.
In terms of patients, Jingli currently provides quality and efficient digital health services to over 1.6 million patients. For example, its "28 Days Light Glucose Boot Camp" with Roche, in addition to helping boot camp members grasp scientific knowledge of sugar control, urged patients to develop the habit of self-driven blood glucose recording and management, and helped patients enhance the importance of their own diseases.
In terms of cooperation with pharmaceutical companies, it has built several patient management programs with large multinational pharmaceutical companies such as Roche, AstraZeneca, Takeda, and Fizz. For example, it has jointly designed an out-of-hospital real-world study protocol for breast cancer with AstraZeneca, which provides a scientific and convenient solution for post-diagnosis management of patients and also helps to achieve improved medication adherence and prolong medication DOT.
In real-world research, based on the continuous accumulation of patient treatment data, Jingli is helping physicians reduce the burden of disease management while also helping them progress in academic research.
"Perhaps a more central point is that Jingli has achieved efficient, low-cost, and scalable patient management through the construction of an integrated system of hard and soft services. It has changed the situation that the previous 1V1 service was powerless when facing the number of patients of 100,000 or even higher volume."
"Healthcare services connect people to people. What we want to do when we enter the healthcare industry is not to simply rely on software tools to achieve patient management, but, through the integration of algorithms, data, and service systems to achieve improved quality and efficiency of services." In order to better improve its own service capabilities, Jingli has also made many attempts –
For example, to build a disease knowledge map around specialized diseases. By building a series of products including a disease Q&A library and providing related services as service touchpoints, and then continuously adapting them through data and algorithms, we have better realized patient services.
For example, around the service system construction, Jingli has further polished and upgraded the operation middle desk in the past year. Through continuous research on how to realize the standardized landing of services and form a closed-loop chain, it further contributes to the improvement of service efficiency, reduction of the service cost and universal benefit to patients.
For Kevin, proactive out-of-hospital patient management is a constant battle, which requires patience and professionalism. In order to ensure medical professionalism, Jingli's medical professional content side is led by a former medical oncologist from Shanghai Ruijin Hospital; its medical director is headed by a person with decades of medical experience, ensuring the "seriousness" of medical treatment from the beginning to end.
In Kevin's view, under the premise of compliance, it is the key to the company's development to further build an integrated service management system, promote the improvement of out-of-hospital patient management data, further form the life and health model, and promote the update and iteration of product solutions.
And around the DAEA value model, Jingli also hopes to make more cooperation and attempts together with fellow industry players to form a richer ecosystem, and thus better benefit patients. "Out-of-hospital patient management will develop into a major trend in the next 10 to 20 years. Jingli is willing to work with industry colleagues to do the hard and right thing, and to truly promote the landing of 'Healthy China' while benefiting the majority of patients." Kevin said firmly.